Ethiopia defies expectations – it has incredible landscapes, bustling towns, delicious food, incredible historic sites, stunning endemic wildlife, towering mountains and the list goes on! A trip to Ethiopia offers a chance to see another side of the African continent, exploring ancient churches still in use today, learning about its rich and varied cultures, and observing its unique geography, fauna and flora.
To give you a taste of Ethiopia, we have a sample 
itinerary
, which explores Ethiopia's Historic Route on a 10-day journey, giving you a chance to see some of the country's endemics, as well as to explore its history and culture. We are also featuring 2 shorter trips that can be a perfect add-on to extend your Ethiopian journey, and to give you a taste of another unique region of the country. See more below for an extension to the Bale Mountains – a tranquil forest setting conducive to re-energizing and relaxing, and to the Omo Valley – a remote corner in the south, known for its cultural traditions and diverse tribes.
Best time to travel: The best time to visit to explore the Historic North route is during the country's dry season (typically September to June). Early in the post-rain season (Sept-Oct), the highlands are lush, green and dotted with wildflowers, making it an especially beautiful time to visit. Visiting Ethiopia during one of its religious festivals is a fascinating experience. We particularly love visiting for Meskel in September, which celebrates the finding of the true cross, or for Timkat, Ethiopia's epiphany celebration which takes place in January.
As always, if you want to customize an itinerary, get in touch so that we can plan a trip just for you!
---
Ethiopia's Historic Route (10 days)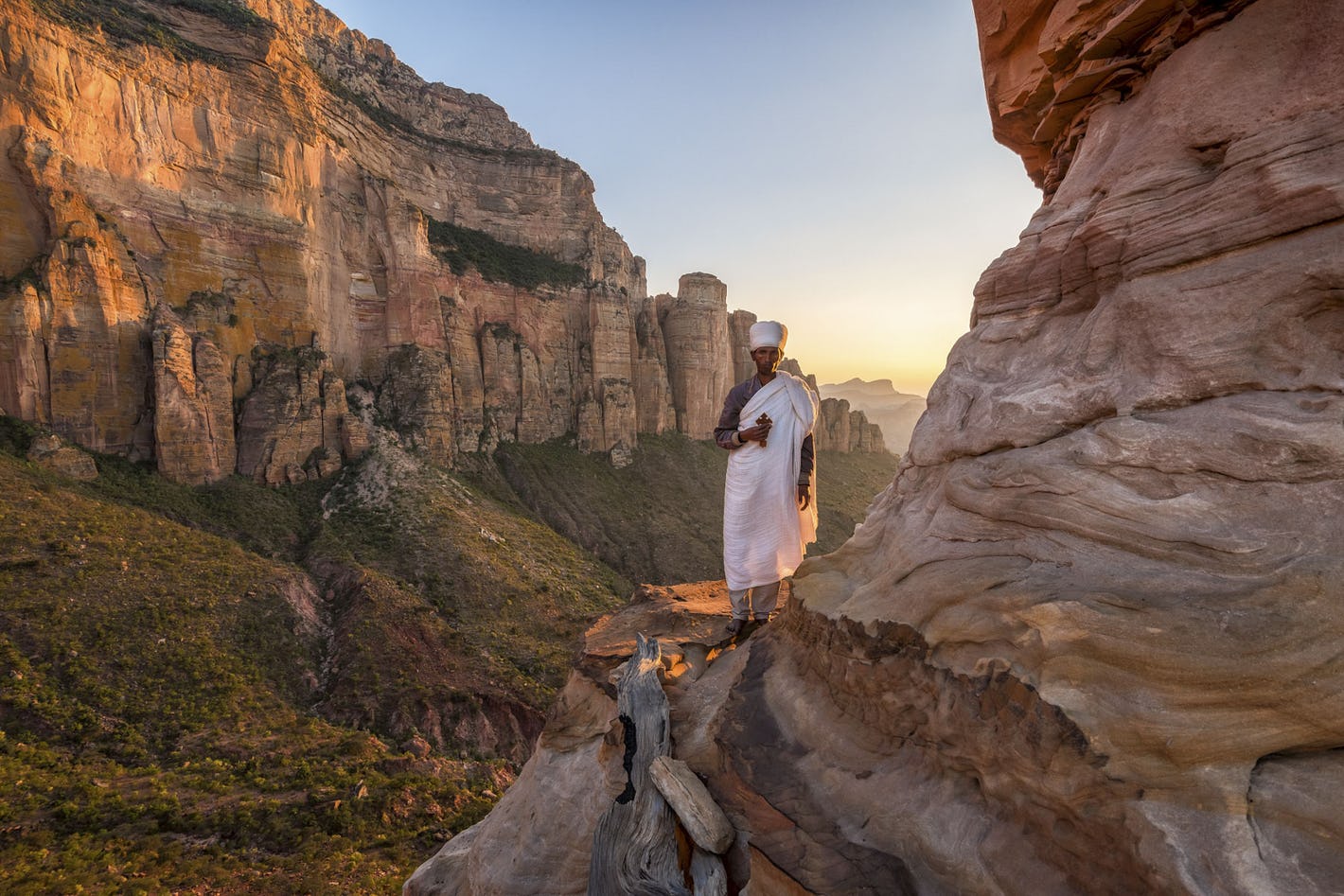 On this 10-day trip, you will journey through northern Ethiopia along the country's historic route – Visit Lake Tana, Gondar, Simien Mountains National Park, Lalibela, Axum, Gheralta Mountains, and more!
While gaining a deep knowledge of the nation's history, you will also be immersed in the local culture. Meet and talk with many locals in the small villages along the way, and gain some local cooking and baking skills too!
---
Bale Mountains Add-on

The Bale Mountains are approximately an 8-hour drive from Addis Ababa, or you can take a quick flight. Many guests arrive at 
Bale Mountain Lodge
 after long sightseeing tours of Ethiopia and find the tranquility of the forest setting conducive to re-energizing and relaxing in a beautiful place.
Bale Mountain Lodge is set high in the mountains within the cloud forest, with views overlooking a large clearing used by animals for grazing and foraging. The lodge is a superb location from which to explore the forest on a walking safari in the company of a local guide. Enjoy a few days here, relaxing, hiking, going on game drives, and observing the beautiful flora and fauna that surrounds you.

Animal sightings might include giant forest hogs, leopards, black-maned lions, Bale and vervet monkeys, olive baboons, Meneliks bushbuck, the Ethiopian wolf (the world's most rare canid), and more!
---
Omo Valley Add-on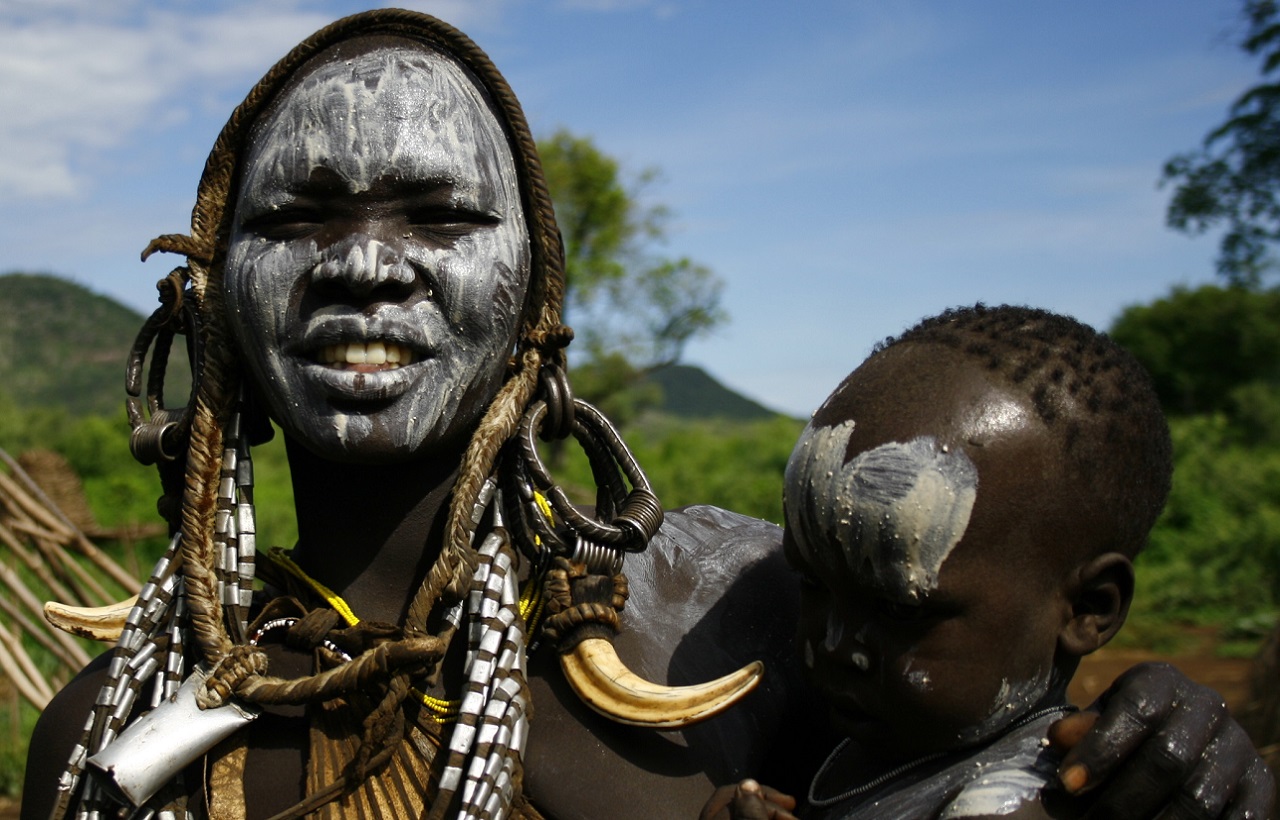 Take a short flight to the Omo region in the south of Ethiopia. Here you will visit local villages and interact with the locals to get familiar with some of Africa's most traditional tribes.
During your stay in the Omo region, you will visit the Chencha village. Set high on the escarpment, the village commands incomparable views over the twin lakes – Chamo and Abaya. Also, visit the homes of the Dorze people. Renowned for their cotton weaving, called Shammas and their distinctive towering beehive-shaped houses made from woven thatch. You will also travel to the Mursi tribe, one of the most original ethnic groups. The Mursi people live in very low huts made of straw leaves. The women like to wear terra cotta on their enormously stretched lower lips and ear lobes. The men are famous for their hairstyles. The tribe is famed for their fierce warrior disposition and wildly decorative appearance.
Get in touch  with us for a detailed itinerary and pricing.
Pricing
From 5,781 USD per person with 2 people in group (double occupancy)
From 5,248 USD per person with 4 people in group (double occupancy)
From 4,508 USD per person with 8 people in group (double occupancy)
Pricing is valid in 2020. Pricing varies depending on time of travel. Excludes local flights.
Contact us
for more details and pricing for the Bale Mountains and Omo Valley extensions.
Contact us now to start planning your unforgettable experience!