Islands dotting the ocean like a string of pearls. Exotic ports of call and frontier lands. Australia and the Pacific is the stuff of storybooks and legends. Its beauty will dazzle you. Its diversity will amaze you. Drop off the grid, right off the map; lose yourself in beautiful climates among the wondrous sights and the many friendly people of this quarter of the globe.
Popular
Sydney, Australia
The Great Barrier Reef
Tahiti, Morea, Bora Bora, French Polynesia
South Island, New Zealand
Authentic and Undiscovered
St Kilda food scene, Melbourne
Kakadu National Park, Northern Territory
Cape Tribulation, Queensland
Tasmania
Explore the 'Greats' of Australia, and more!
Explore the greatness of Australia, with its Great Ocean Road and Great Barrier Reef, and also its cosmopolitan cities, stark deserts, and Aboriginal culture. The Great Ocean Road offers breathtaking views of the Southern Ocean and coastal cliffs, the famous 12 Apostles, and a chance to spot a Koala or Kangaroo. The Great Barrier Reef is bursting with a huge variety of exciting marine life, including over 1500 species of fish and 460 varieties of coral. The cities to see in Australia include Melbourne and Sydney. Melbourne is a sophisticated cultural hub, known for the good things in life – fashion, food, entertainment and sport, while Sydney is synonymous with its picture-perfect harbour, its sleek urban centre, and its beautiful beaches. And, if you've got a little more time and want to explore more facets of this country-continent, head into the red centre to explore Uluru and Kata Tjuta; head north and lose yourself in the wonders of Kakadu; or head to West Australia to explore Perth and beyond.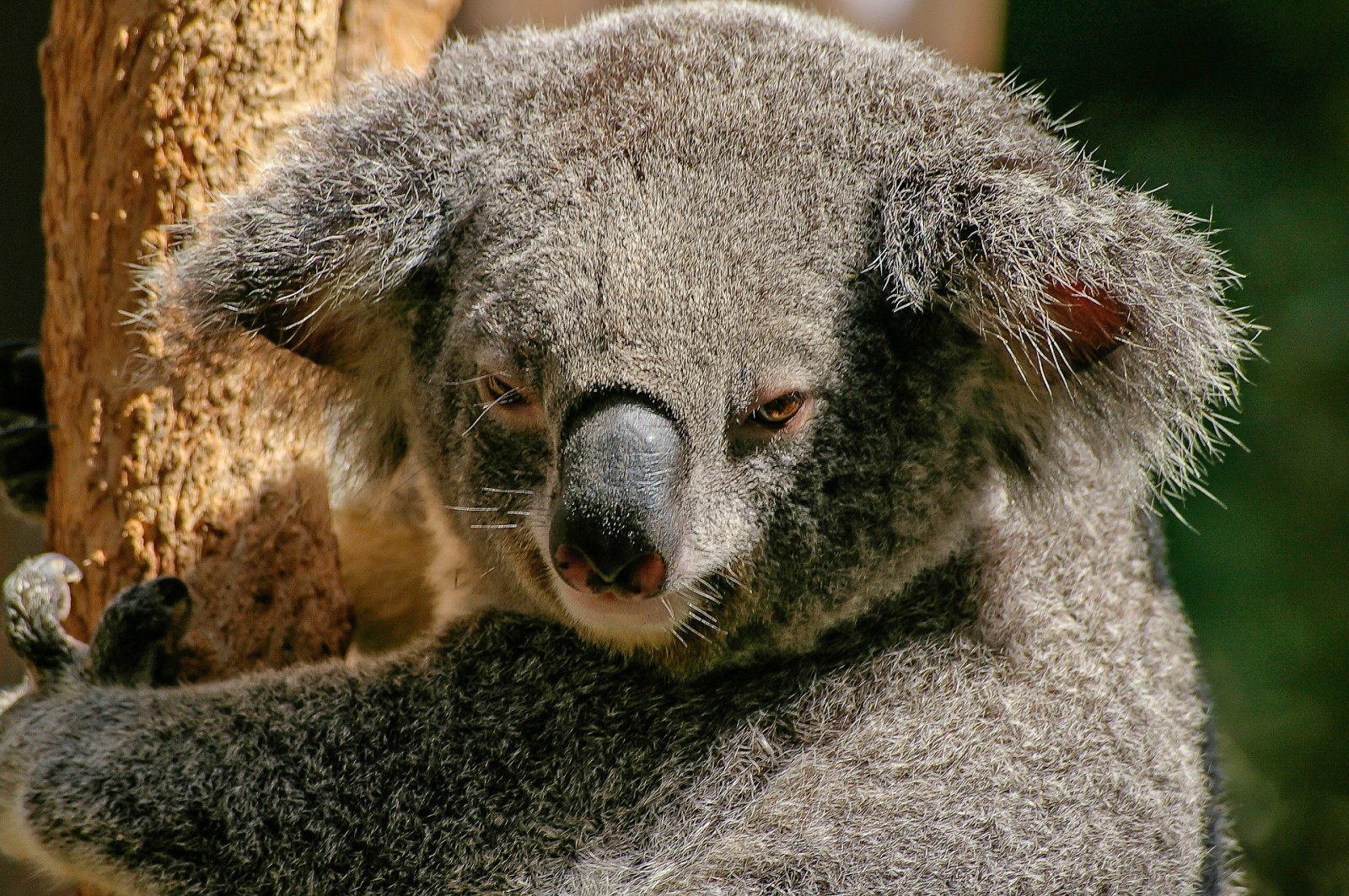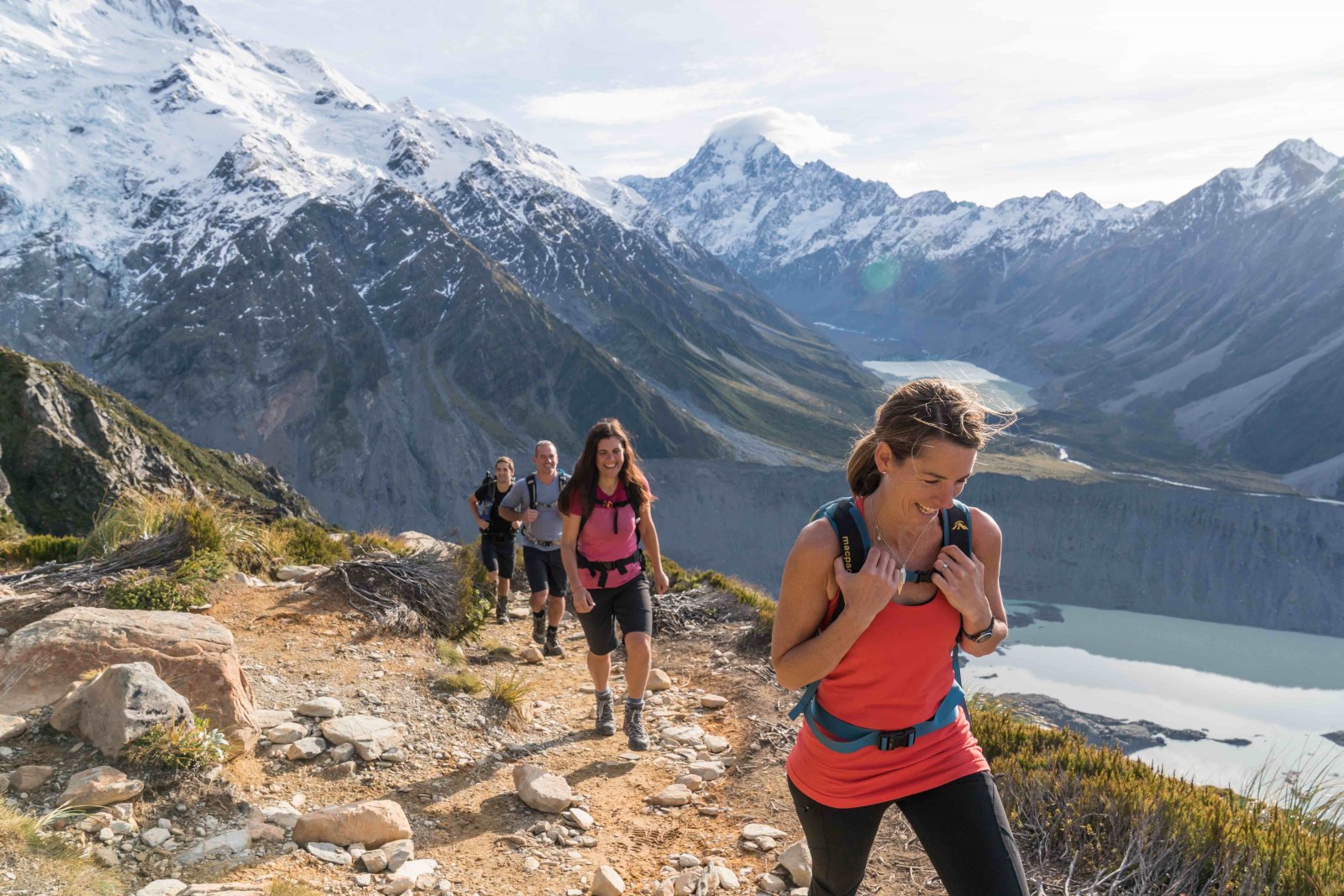 Outdoor enthusiasts will love New Zealand!
New Zealand's picturesque cities and wide-ranging flora, fauna, and geology make it a perfect spot for outdoor enthusiasts. Starting off with the cities, Auckland and Wellington both have stunning backdrops. Auckland is situated between two enormous harbours and dotted with 48 extinct volcanic cones, and just a 40-minute cruise brings you to Waiheke Island. This island is 92 square kilometres of sandy beaches, vineyards, native bush settings, pristine coastline, olive groves and laid-back seaside villages. Wellington is situated between a stunning and sparkling harbor and verdant, rolling hills. It is renowned for its arts, heritage, culture, and native beauty. Getting more into nature, visit Rotorua, which sits squarely on the Pacific Ring of Fire, so volcanic activity is part of this city's past and present. Explore the geothermal areas and discover the unique culture of New Zealand's Maori people. Explore Abel Tasman National Park, famous for numerous small bays with sandy beaches and turquoise waters and granite cliffs. Seabirds and penguins dominate the wildlife of the park. Further south still – Franz Joseph Glacier, Queenstown (with all its activities for adrenaline-junkies!), Milford Sound, and many more outdoor wonders await you. Hike, Kayak, bike, climb, and marvel your way through this spectacular place!
Hop between isolated, beautiful island archipelagos
The islands in the Pacific are a tropical paradise. Get away from the bustle of the cities, and enter into serene isolation, surrounded only by turquoise waters and white sand beaches. Enjoy luxurious resorts, with your suite sitting right on top of the water. Kick your feet up and relax and enjoy the resort amenities. Or, if you're feeling a bit more energetic, try snorkeling, hop on a boat excursion, or take a jet ski tour. Hop between islands and enjoy them all – Fiji, Tahiti, Micronesia, Bora Bora; there are many to explore!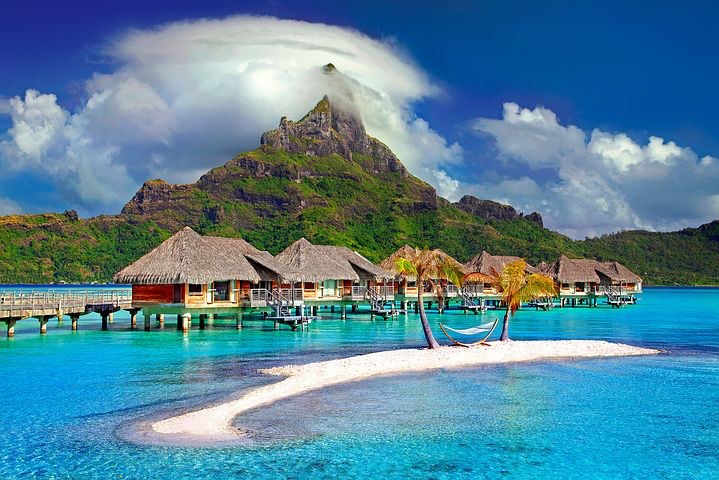 Australia and the Pacific