This 15-day trip is a comprehensive, distinctive, and diverse tour of the North and South Islands of New Zealand. The trip is designed to provide travelers with a stimulating and insightful perspective on this beautiful country, and features a wide range of activities and excursions. The mix of culture, active content, and stunning scenery will make for a truly fulfilling experience; and the comforts of top-end accommodation, the services of world-class guides, and the wonderful food throughout will make the trip an absolute pleasure for our guests.
Day 1
Details for Today
Arrive in Auckland
Accommodation: Sofitel Auckland Viaduct Harbour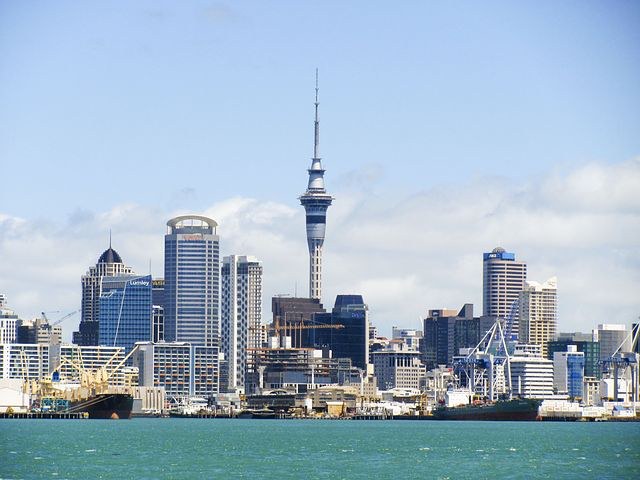 Welcome to New Zealand!
Auckland, also known as the city of sails, is situated between two large harbors and dotted with 48 extinct Volcanic cones. New Zealand's largest city with a population of over 1.3 million people– is home to one-third of  New  Zealanders.  The city's  mix of  urban sophistication  and coastal  setting has inspired  a  lifestyle that regularly ranks in the world's top 10.
Upon arrival, you will be met and transferred to your hotel.
Day 2
Details for Today
Auckland:
Full day private tour of Aukland, including
Cruise to Waiheke Island
Auckland War Memorial Museum
Experience Aukland's Sky Tower
Dinner cruise in the harbour
Accommodation: Sofitel Auckland Viaduct Harbour 

Meals: B, L, D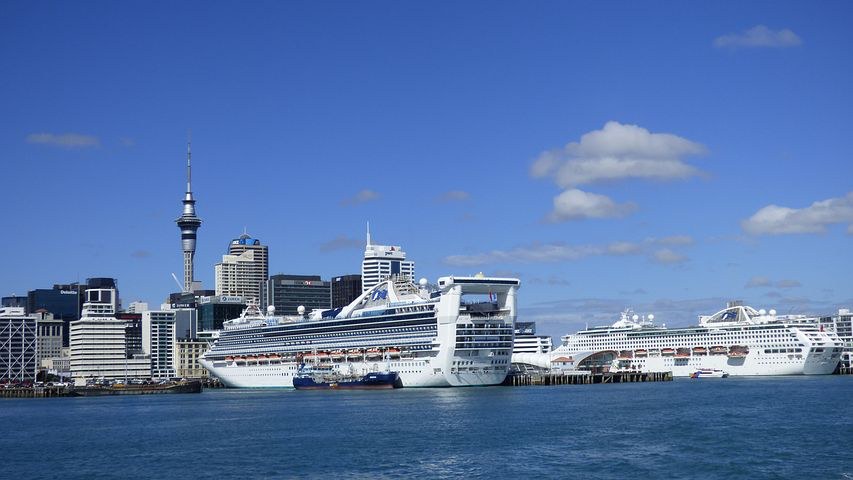 Today, we fully explore Auckland and environs! Start with a cruise to nearby Waiheke Island for a private tour. This will be followed by a visit to the Auckland War Memorial Museum, an ascent of Auckland's Sky Tower to enjoy panoramic views of the city and surrounding area, and your day will be capped off with a lovely dinner cruise in the harbor!
Waiheke Island is just beautiful. Its 92 square kilometers of sandy beaches, vineyards, native bush settings, pristine coastline, olive groves and laid-back seaside villages, are all only a 40 minutes cruise away from Downtown Auckland. There is so much to see, do and explore. On the island you will visit Rangihoua Estate where the first olive oil in the North Island was produced. Rangihoua's award-winning olive oils have won many accolades since the first pressings. Here you will learn how the oil is produced and taste a range of different oils. Then you will visit Stonyridge Vineyard for wine tasting. Founded in 1982, Stonyridge is a world-class producer of Cabernet blends and is the home of one of New Zealand's cult wines, Larose. Here you can taste a flight of their four premium estate wines, which includes Larose, with the winemaker. Enjoy a Platter Style lunch at Mudbrick Vineyard.  Sit out in the courtyard amongst their beautiful potager gardens and enjoy a vineyard platter-style lunch from the Mudbrick Bistro, with great views across the Waitemata Harbour to Auckland.
After lunch, head to the Auckland War Memorial Museum, New Zealand's first museum. Established in 1852 in a two-room farm cottage in the central Auckland suburb of Grafton, Auckland Museum is recognized as holding nationally and internationally significant collections. The Museum tells the story of New Zealand, its place in the Pacific and its people. The Museum is a war memorial for the province of Auckland and holds one of New Zealand's top three heritage libraries. It has pre-eminent Maori and Pacific collections, significant natural history resources and major social and military history collections, as well as decorative arts and pictorial collections. The Museum is home to millions of objects provides educational services to over 60,000 school children annually and is one of New Zealand's most popular man-made tourist attractions with around half a million visitors every year.
Next up is the Sky Tower – A truly captivating experience awaits visitors to Auckland's Sky Tower. At 328 meters, it is the tallest man-made structure in New Zealand and offers breathtaking views for up to 80 kilometers in every direction.
Finally, enjoy a dinner cruise. Motor to Westhaven Marina and tie up at Pride sheltered anchorage within the largest yacht marina in the southern hemisphere where you will invited to your table below decks and served your Four Course Seafood Dinner (alternative menus confirmed upon booking) along with an offering from the ship's bar. After Dinner the sails are set for a sail up under the Harbour Bridge and past the City's waterfront with its fairy tale lights. Guests are welcome to participate in sailing the yacht or just sitting back and taking it all in.
Day 3
Details for Today
Transfer from Auckland to Pauanui
Accommodation: Grand Mercure Puka Park Resort 

Meals: B, D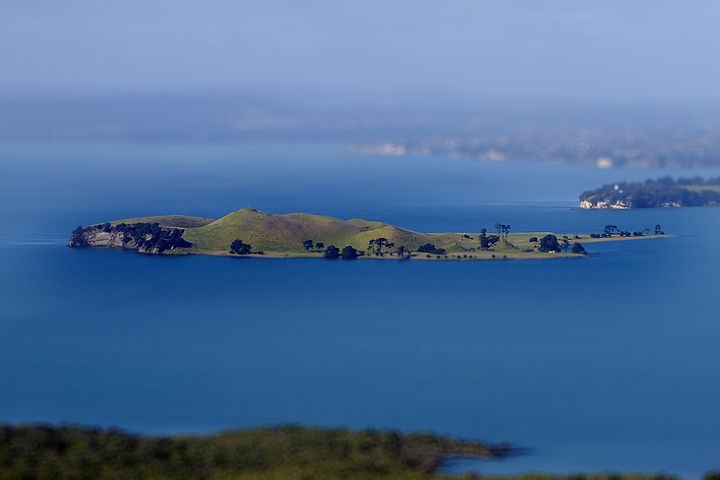 Transfer to Pauanui on Coromandel Peninsula.
Pauanui is famous for its beach – 3 km of golden sand and swirling surf. There is a myriad of activities on offer in Pauanui and throughout the Coromandel – Pauanui has an 18-hole international golf course, tennis courts, park walkways and is only a short ferry ride to nearby Tairua's cafes and galleries.
Enjoy the region's natural beauty with options such as hiking, fishing, surfing and more.
Day 4
Details for Today
Coromandel Peninsula:
Drive along the Creek Railway
Visit a local pottery studio
Sea kayaking tour
Accommodation: Grand Mercure Puka Park Resort
Meals: B, D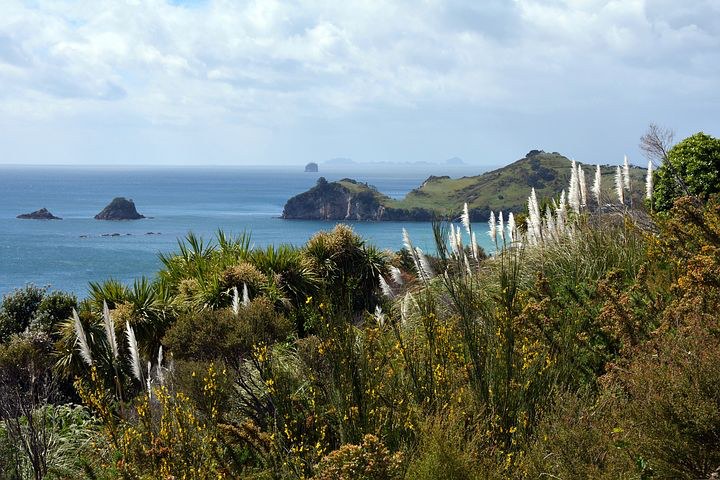 Today we will visit Coromandel Town, and drive along the Creek Railway. The 1-hour return trip on our innovatively designed trains takes you through replanted native kauri forest and includes 2 spirals, 3 short tunnels, 5 reversing points and several large viaducts as it climbs to the mountain-top terminus.
You will enjoy a visit to a local pottery studio.
In the afternoon, choose between one of the following activities:
Cathedral Cove Classic:
Rated by NZ's leading tour companies as one of the best sea kayaking trips in the country, the "Cathedral Cove Classic" has got it all. Paddle through incredible sea caves, explore volcanic islands in the  Marine  Reserve and enjoy a cappuccino at our independent Cathedral Cove beachfront cafe. Appreciated by travelers for over ten years the "Cathedral Cove Classic" is now seen as one of New Zealand's premier eco-tourism attractions.
The Remote Coast tour:
The Remote Coast tour is all about getting further off the beaten track and exploring coastline that is rarely seen by other travelers. For millions of years,  enormous ocean swells have pounded the coastline and carved it  into the magnificent sea  kayakers'  paradise we  have  today.  You  will  be  amazed  by  huge  sea  caves,  tunnels  and  old volcanic islands before enjoying refreshments deep inside what we believe to be New Zealand's most beautiful blowhole.
Day 5
Details for Today
Transfer: Coromandel Peninsula to Rotorua
Rotorua:
Hobbiton Movie Set Tour
Te Puia- Evening Cultural Experience
Accommodation: Regent of Rotorua
Meals: B, D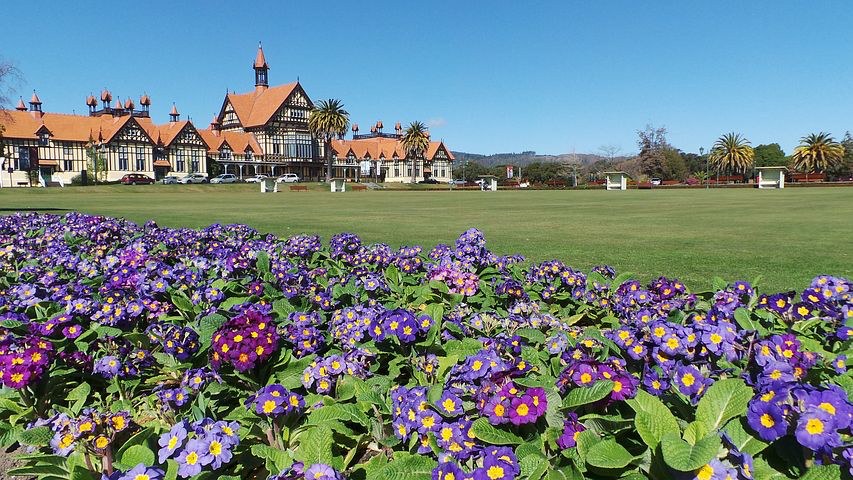 Today we head to Rotorua. Rotorua sits squarely on the  Pacific  Ring of  Fire,  so volcanic activity is part of the city's  past and present. Explore the geothermal areas and discover the unique culture of  New  Zealand's  Maori people.  Rotorua is entertaining in any weather, at any time of the year.
In the afternoon, you will experience the Hobbiton Movie Set Tour. The Hobbiton Movie Set Tour is a real must-do for every The Lord of the Rings fan travelling through New Zealand, but it really is an interesting and entertaining experience for all. Your tour starts with a drive through the picturesque working sheep farm with spectacular views across the Kaimai Ranges towards the Hobbiton Movie Set. Your experienced and knowledgeable tour guide will escort you through the ten-acre site of where the LOTR movie set used to be.
In the evening, get ready for a cultural experience. In Maori tradition, Te Po (the night) was an imperative time. It was when Ranginui (Sky Father) and Papatuanuku (Earth Mother) lay in a firm embrace. When they were separated, light permeated Te Po, and Te Ao Marama (the world of life) began. Traditionally, Te Po is an intimate time for sharing knowledge. Te Po is also Te Puia's authentic evening cultural experience – a feast of food, culture, and friendship. It begins every night at Te-Heketanga-a-Rangi (The Heavenly Origins). Space comprises twelve monumental carvings reaching skywards, each one representing a Maori deity. Hear the stories of the past and see how these traditions live on today.
Day 6
Details for Today
Rotorua:
Waimangu Volcanic Valley Walking Tour
Transfer to Tongariro National Park
Accommodations: Chateau Tongariro
Meals: B, D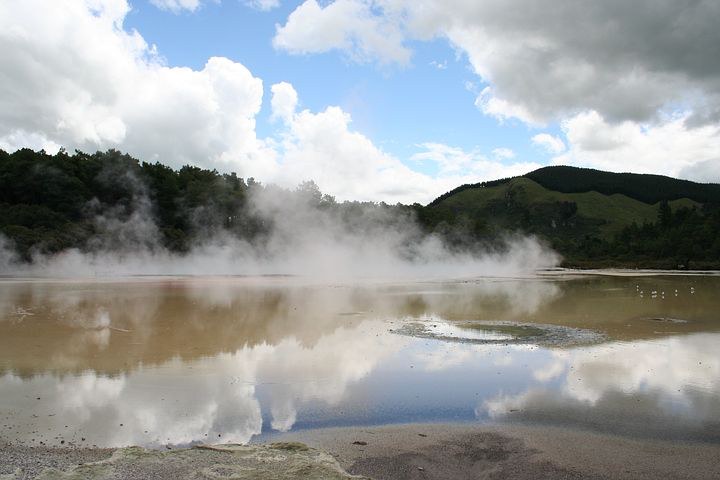 Your Waimangu Volcanic Valley walk or hike takes you on an ecology-focused adventure of the craters of this beautiful valley.  As you  walk through  the youngest  eco-systems in  the world, you will view  a  range of geothermal activity, native plants, and bird-life, an event not to be missed. At any stage of your walk, you can take our  courtesy shuttle  bus,  which regularly  circles the  valley,  back to  the  Waimangu  Visitor  Centre. Accessible for most ages and physical abilities. Open every day.
Day 7
Details for Today
Tongariro National Park:
Day at leisure or an optional Mt Ruapehu flight tour
Accommodation: Chateau Tongariro
Meals: B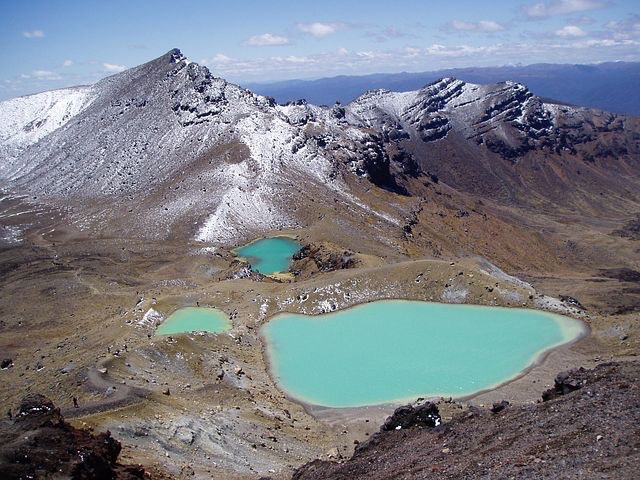 Enjoy a day at leisure, or partake in an optional Tongariro National Park Mt Ruapehu flight tour. The breathtaking views of New Zealand's oldest National Park are stunning and unique. Thermal and Volcanic with live craters, lava flows, glaciers, lakes and more. Or fly over pioneering places in the Ruapehu District like The Bridge to Nowhere, the Raurimu Spiral. An interesting flight commentary is provided in English by the pilots and main volcanic and cultural points of interest are highlighted.
Day 8
Details for Today
Transfer to Wellington
Wellington:
Visit the Museum of New Zealand Te PapaTongarewa
Accommodation: Intercontinental Wellington
Meals: B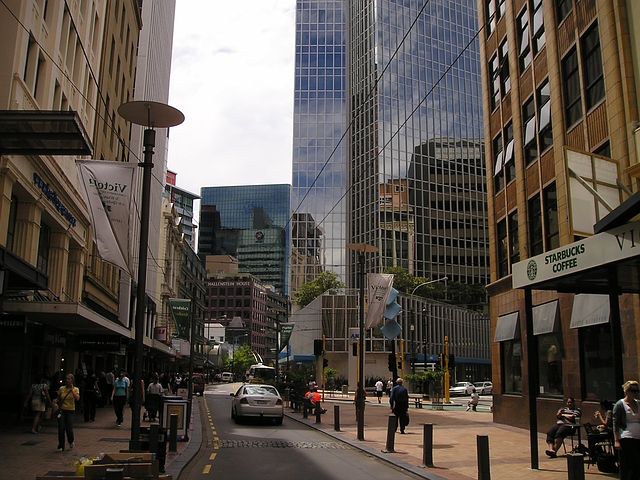 Today we depart for Wellington.
Wellington, located at the southern end of the North Island of New Zealand, has been referred to as "the coolest little capital in the world" by Lonely Planet. The city situated between a stunning and sparkling harbour and verdant, rolling hills. It is renowned for its arts, heritage, culture, and native beauty.
In the afternoon, we visit the museum of New Zealand Te Papa Tongarewa. We will embark on a fun and informative tour of Te Papa's highlights, including the natural environment, Māori culture and treasures, art, history, and the colossal squid. The tour concludes with an exhilarating ride in Our Space, a radical interactive visitor experience.
Day 9
Details for Today
Transfer: From Wellington to Nelson
Board the Interislander cruise and enjoy the stunning scenery as you make your way to Nelson, via Picton
Accommodation: Grand Mercure Nelson Monaco
Meals: B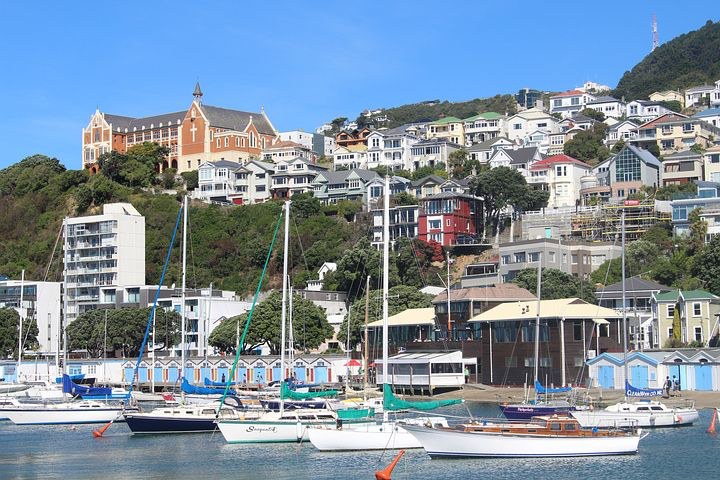 Onward to explore New Zealand's rugged and beautiful South Island. This is where the most stunning and stark scenery of the country is found. Sheer, towering mountains. Deep fjords. Jagged glaciers. Lush forests. This segment of the trip is all about exploring the natural beauty of New Zealand!
You will board the Interislander cruise for the day, transferring to Nelson, via Picton.
On the cruise you will have access to the Kaitaki Plus, a  superior lounge designed for those who appreciate the luxury of comfort and privacy. Wander the decks and enjoy the ship's facilities, then return to your Kaitaki Plus lounge, and an oasis of peace and calm. The lounges has comfortable seating, as well as offering daily newspapers, the latest magazines, and a variety of teas, coffees, juices and cookies, all available free of charge. Kaitaki Plus also offers complimentary beer, wine, and snacks.
Day 10
Details for Today
Nelson:
Cruise from Kaiteriteri to Totaranui, viewing fur seals and visiting beaches on the way
Walk in Abel Tasman National Park
Accommodation: Grand Mercure Nelson Monaco
Meals: B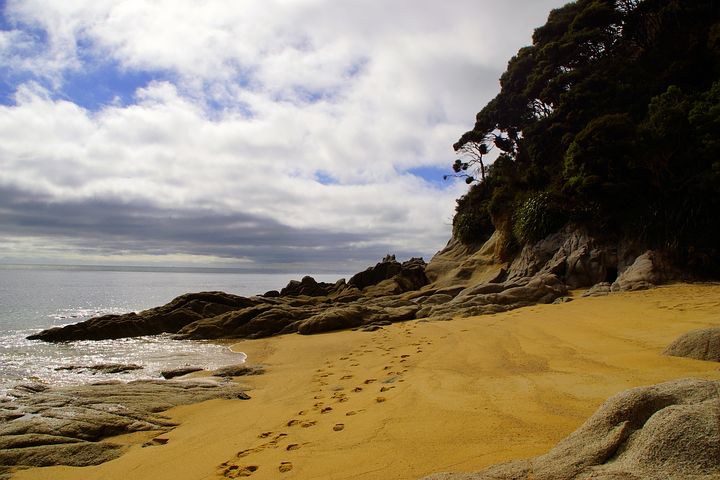 Today we will explore the Abel Tasman National Park, which protects a large area of 225.3 km ² on the north coast of New Zealand's South Island. It's located between the two gulfs of Golden Bay and Tasman Bay, about 70 km from Nelson. The national park is famous for numerous small bays with sandy beaches and turquoise waters and his granite cliffs. That said, more than three-quarters of the national park is forested. Seabirds dominate the wildlife of the park. The park is also a home for penguins. In 1642 the Dutch navigator Abel Tasman was the first European to reach New Zealand and went to anchor here. This area became New Zealand's smallest national park in 1942, exactly 300 years after Abel Tasman's landing – It was established and named in honor of the discoverer.
We will embark on a full Scenic Cruise from Kaiteriteri to Totaranui and return, viewing fur seals and visiting beaches on the way. An unguided walk in the park, see lush native bush, beautiful golden beaches, hear native birdsong then pick-up time to suit your travel requirements.
Day 11
Details for Today
Transfer: From Nelson to Punakaiki Beach
En route:
Stop and disembark our vehicle at points along the way to explore the stunning scenery and vistas
Accommodation: Punakaiki Resort
Meals: B, D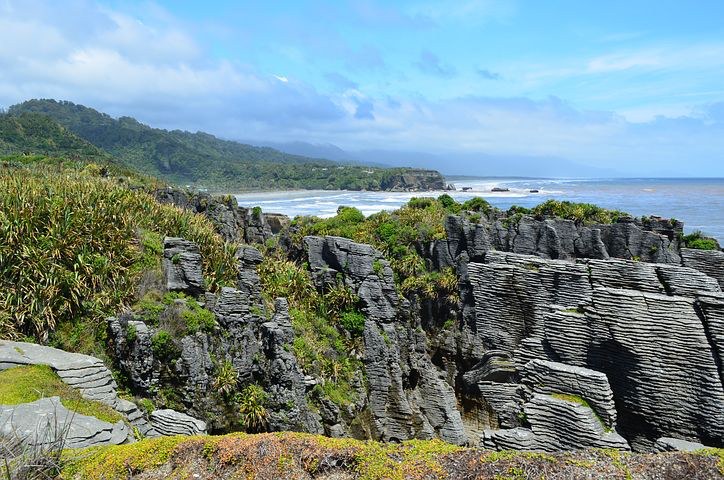 The next few days, we work our way down the West Coast, through Punakaiki, Franz Josef Glacier, Fox Glacier and Mount Cook, and onwards to Queenstown. The drive and scenery are stunning.
We will stop and disembark our vehicle at points along the way to explore the stunning scenery and vistas with our guide as we traverse this route!
Day 12
Details for Today
Transfer: From Punakaiki Beach to Fox Glacier
En route:
Stop and disembark our vehicle at points along the way to explore the stunning scenery and vistas
Accommodation: Distinction Fox Glacier Te Weheka Boutique Hotel
Meals: B, D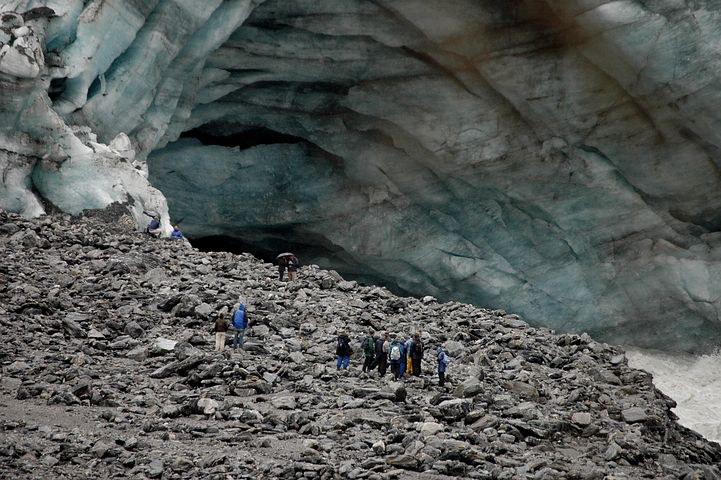 Today we make our way from Punakaiki to Fox Glacier, stopping and disembarking along the way to explore the stunning scenery and vistas with our guide as we traverse this route!
Day 13
Details for Today
Transfer to Queenstown
En route:
Stop and disembark our vehicle at points along the way to explore the stunning scenery and vistas
Accommodation: The Rees Hotel
Meals: B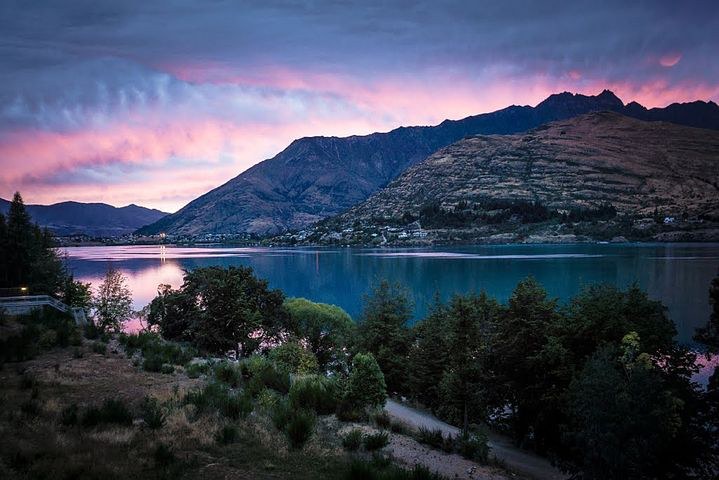 Today we make our way to Queenstown. Known as the Southern Hemisphere's premier four-season lake and alpine resort, Queenstown is Truly stunning. Surrounded by grand mountains and placed in a privileged position on the shores of crystal clear Lake Wakatipu, Queenstown's scenery is inspiring and revitalizing.
Day 14
Details for Today
Queenstown:
Cruise around Milford Sound
Indulge in a gondola ride and buffet dinner with great views of Queenstown
Accommodation: The Rees Hotel
Meals: B, L, D
Today's Milford Sound cruise is an authentic experience – it's about feeling like a local rather than a tourist. This exclusive three-hour cruise is the longest in Milford Sound, and the 180 capacity boat is capped at 75 people, so you'll have all the time and space you need to get up close and personal with this breathtaking region. The three onboard nature guides are experts on the area and rove the boat with microphones, taking you through the sights, sounds, wildlife (and equally wild history!) of the Sounds. With fewer people on board, you can ask more questions, delve deeper, learn and experience more – hands on. You'll also drink pure glacial water, touch original artifacts and pounamu (greenstone) and get soaked under spectacular waterfalls (bring your swimsuit!). A genuine Kiwi BBQ included for you to enjoy during your cruise, as well as a tour of the incredible Milford Deep Underwater Observatory where you'll go below the fiord to view unique marine life.
In the evening, enjoy a Skyline Gondola & Buffet Dinner. Scenic gondola  rides for  quick and  easy access  to  Queenstown's  most spectacular views!  Gondola rises  450 vertical meters above Queenstown on an average incline of 37.10 to the Skyline complex on Bob's Peak. Upon ascending and taking in the awesome view, enjoy the Taste of New Zealand buffet of legendary proportions in the Skyline Restaurant.
New Zealand North and South Island Adventure (15 days)