We are excited to share with you some unique and incredible experiences and lodges in South Africa. We can weave any and all of these into a Southern Africa itinerary tailored just for you!
Malaria-free safari!
See the big 5 and more on a malaria-free reserve. No need to worry about taking malaria medications. You are going to fall in love with this malaria-free reserve after watching 
this video
.
Wildlife from a different perspective! Go on a bush walk and see wildlife up close and at eye level; take a slow cruise down the river to see animals coming down to the water's edge to drink and forage; stargaze in the remote African wilderness. Watch this video of a bush walk.
Sleep in a treehouse under the stars! Discover the magic of a night out in Africa. Stay overnight in a luxury treehouse to experience nature and wildlife up close — at dusk, night, and dawn. See a treehouse experience for yourself!
DON'T leave the kids at home! Bring your whole family on safari. We have a network of family-friendly lodges that offer a programme of specially-planned children's activities. Take a glimpse at a family safari.
When to go: A safari in South Africa has become a year-round destination. In South Africa's summer (Nov/Dec to March), the bush is thick and there are some afternoon showers. The rain creates various water sources and brings plenty of game. It's also an action-packed time of year – antelopes and other species give birth and preys chase vulnerable herds of impala. In the winter (May to early Aug), though chilly, the bush is bare and makes it easier to spot animals from a far. April is also becoming a popular month, with less rain and pleasant temperatures, you get the best of both seasons!
See below for more information on these once-in-a-lifetime experiences.
CONTACT US now to plan your South African trip with these unique experiences!
---
Malaria-Free Safari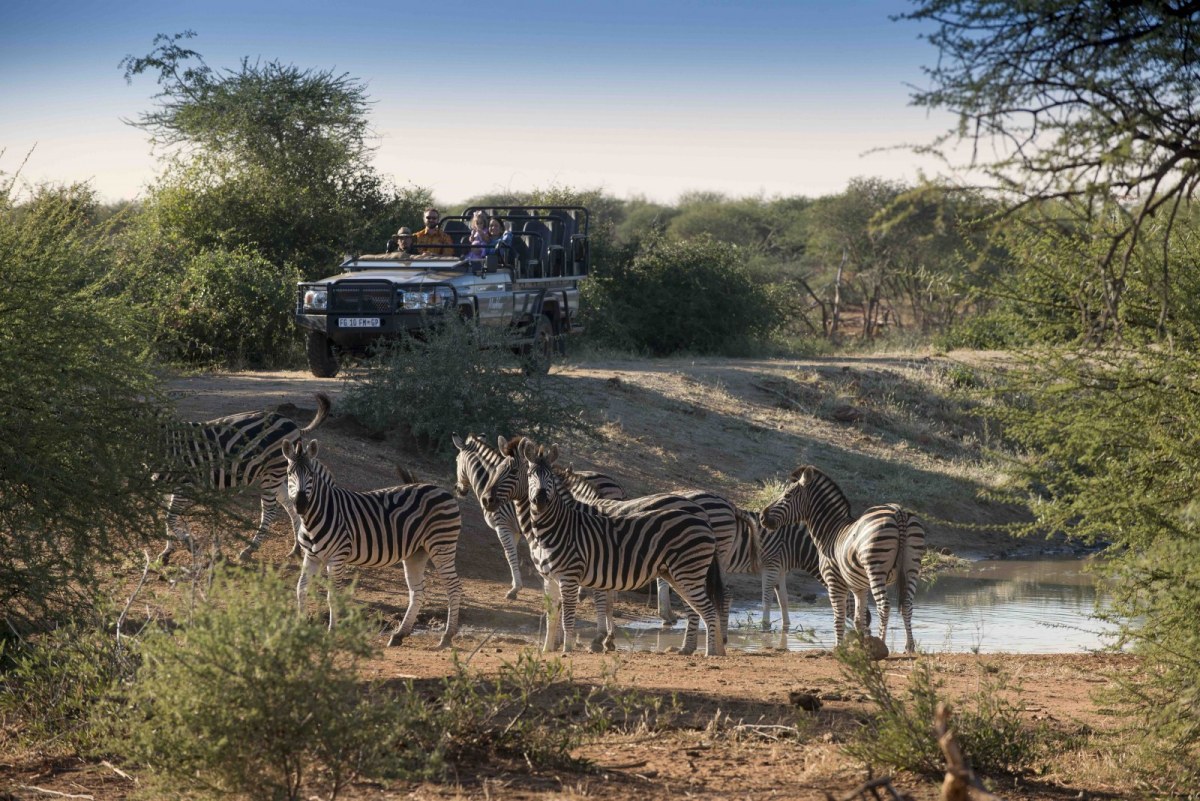 Experience a safari without the worry!
Close to Johannesburg, you can find two reserves that are malaria-free! This is perfect for families with young children, or for anyone who doesn't want to worry about having to take malaria medications.
Madikwe Game Reserve is a 75,000 hectare malaria-free reserve. The reserve is like nothing else in Africa. Its rich red soil, vast open savannahs and rugged "koppies" (hills) make it a standalone and recognizable destination. Madikwe's animal population includes lion, leopard, elephant, rhino, buffalo, cheetah, spotted hyena, giraffe, antelope and the endangered Cape hunting dog.
The reserve has three unique luxury lodges which are each distinctive in their own right and will appeal to different types of travellers. If you are traveling with kids, here you can find a  family-friendly experience with incredible kids' programme, which will keep the younger ones entertained while parents enjoy a little R 'n R.
Marataba is a malaria-free 23,000 hectare private concession within the Marakele National Park. You will be rendered breathless by the dramatic mountains, vast plains, rich animal diversity and winding rivers. There are only 2 lodges here, promising a highly personal and exclusive private safari experience. The Park is home to all of the large game species from elephant and rhino to the big cats, as well as an amazing variety of birds (including the largest colony of endangered Cape vultures in the world).
---
Wildlife from a Different Perspective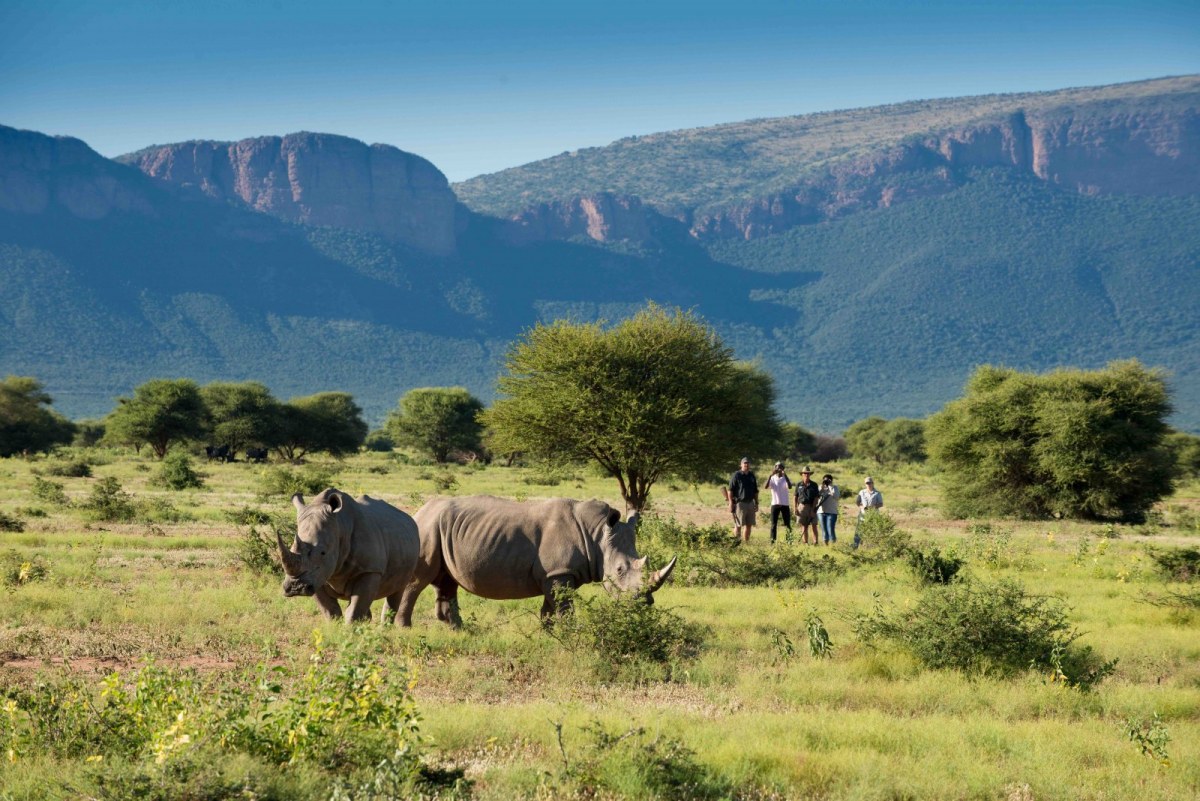 In addition to traditional game drives, we have unique ways to experience a safari. On these safaris, it's just you and the animals!
Bush Walks. These are our walks on the wild side. You are immersed in the bush, rather than just observing it. All five senses are engaged, as you feel scrub crunch beneath your feet, feel the velvety acacia seed pod, hear the crack of a branch indicating you are not alone, and spot big game at eye level – exhilarating!
Water Safaris. Take a morning or sunset water safari. During this slow cruise, you can expect to see hippo, crocodile, plentiful birdlife, and land animals, including elephant, coming down to the water's edge to drink and forage.
Stargazing (astral safari). The clear air and minimal light pollution of remote African wildernesses make them ideal locations for stargazing. During evening game drives or bush dinners, guides will point out planets and stars you may never before have seen with the naked eye, constellations that shift seasonally, as well as those unique to the southern hemisphere (circumpolar constellations), taking you and your fellow gazers on an astral safari.
---
Sleep in a Treehouse Under the Stars

Romantics, adventurers and solitude seekers alike can discover the magic of a night out in Africa under the stars – but with a little added luxury. Stay overnight in a luxury treehouse to experience nature and wildlife up close, at dusk, night, and dawn.
Arrive at sunset to a gourmet picnic dinner, spend the dusk hours watching animals wander past (at a safe distance), and fall asleep counting shooting stars. You need not forgo comfort for this authentic night under the stars. The treehouse includes a deluxe king-sized bed and flushing WC. You will by no means be roughing it.
---
Family-Friendly Safari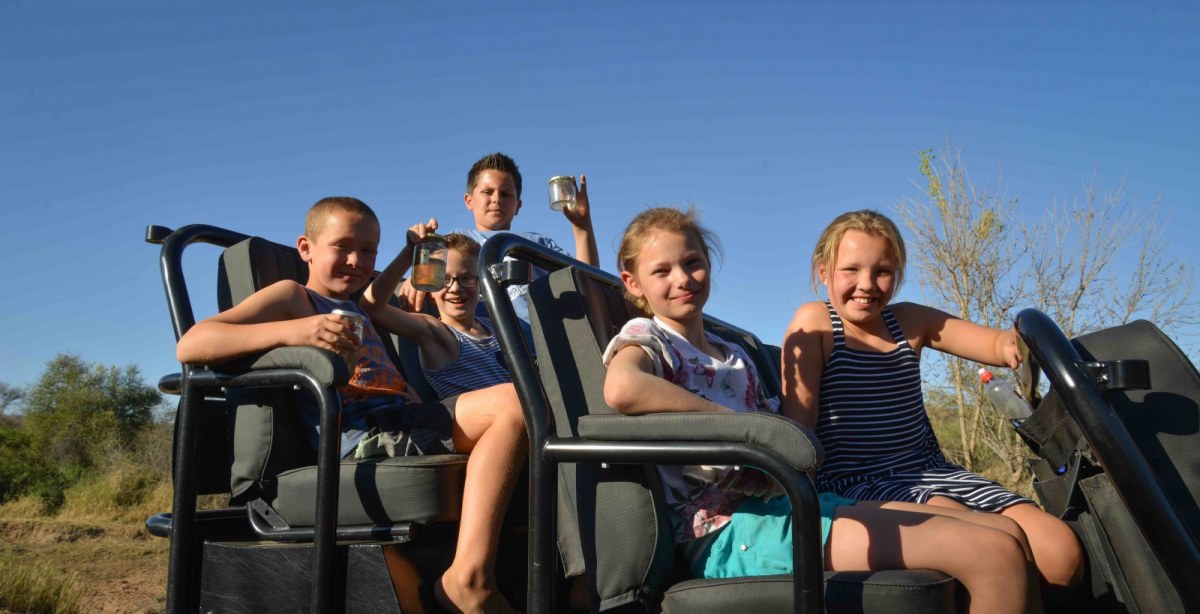 DON'T leave the kids at home! 
We have a network of family-owned and -managed lodges that have a good understanding of family dynamics. These lodges provide the space for everyone to come together and are committed to creating enriching experiences for your whole family. The lodges offer a programme of specially-planned children's activities, and parents have the option of joining in with their children or taking a little time for themselves.
---
Contact us now to start planning your unforgettable Southern Africa experience!