This 5-day luxury adventure takes you off the beaten track to beautiful Yucatán gems only the luckiest travelers see, all in five-star comfort and style. On this private-guided trip you will learn about regional life, history, and archaeology from our expert guides. This is a perfect itinerary to add-on to a sun-n-fun trip for a little taste of adventure.
Day 1
Details for Today
Arrive in Yucatán, Mexico
Accommodation: Hacienda Temozón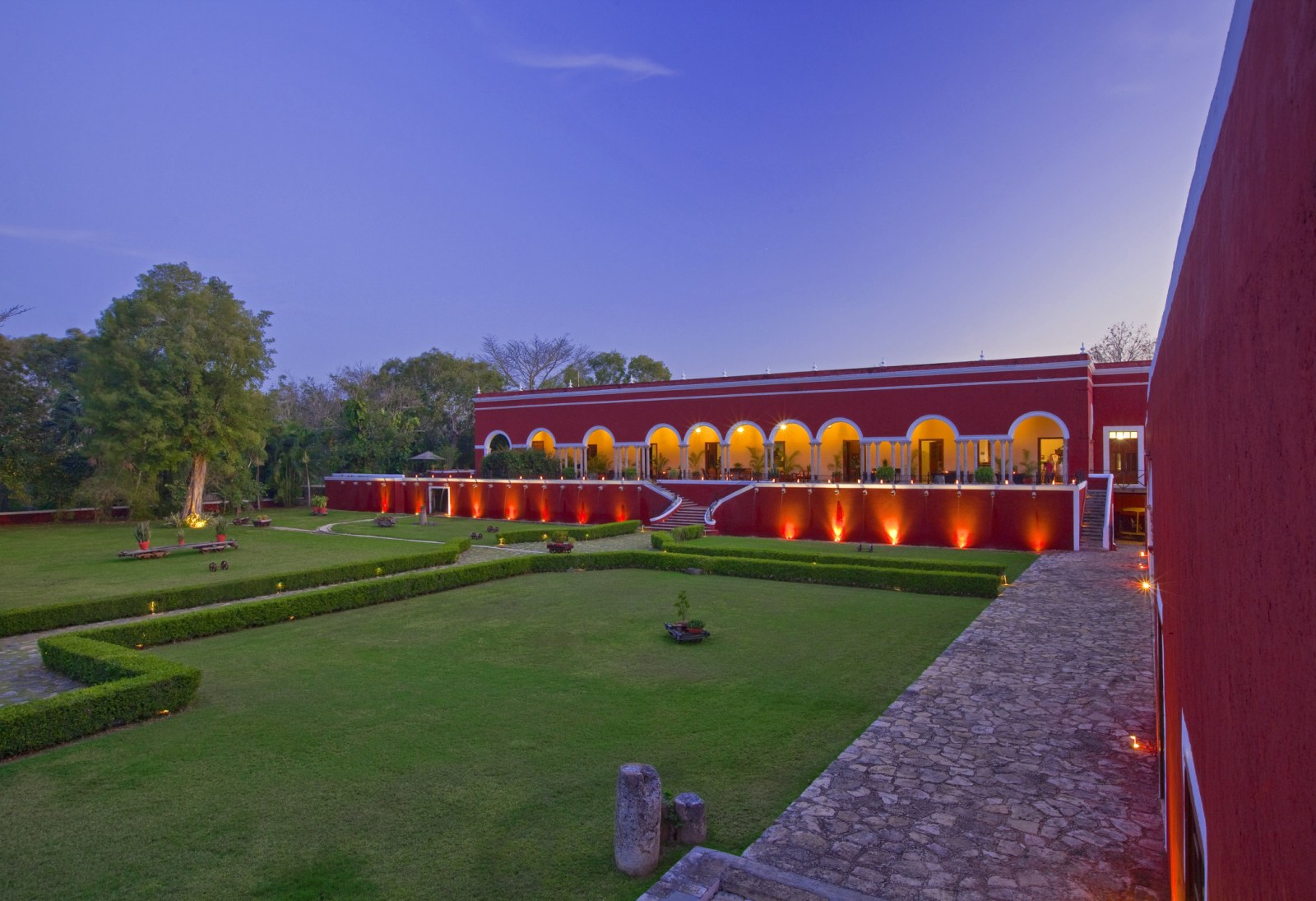 Your private driver will bring you to magnificent Hacienda Temozón, an impeccably restored hacienda dating to the seventeenth century, now a five-star hotel.
Explore its tranquil gardens, swim its dramatic pool and breathtaking cenote, relax at the Maya spa.
Dine on delicious local recipes in high back-country style.
Day 2
Details for Today
Temozón:
Exclusive tour of a hacienda that produces henequen
Lunch at a private hacienda
Accommodation: Hacienda Temozón
Meals: B, L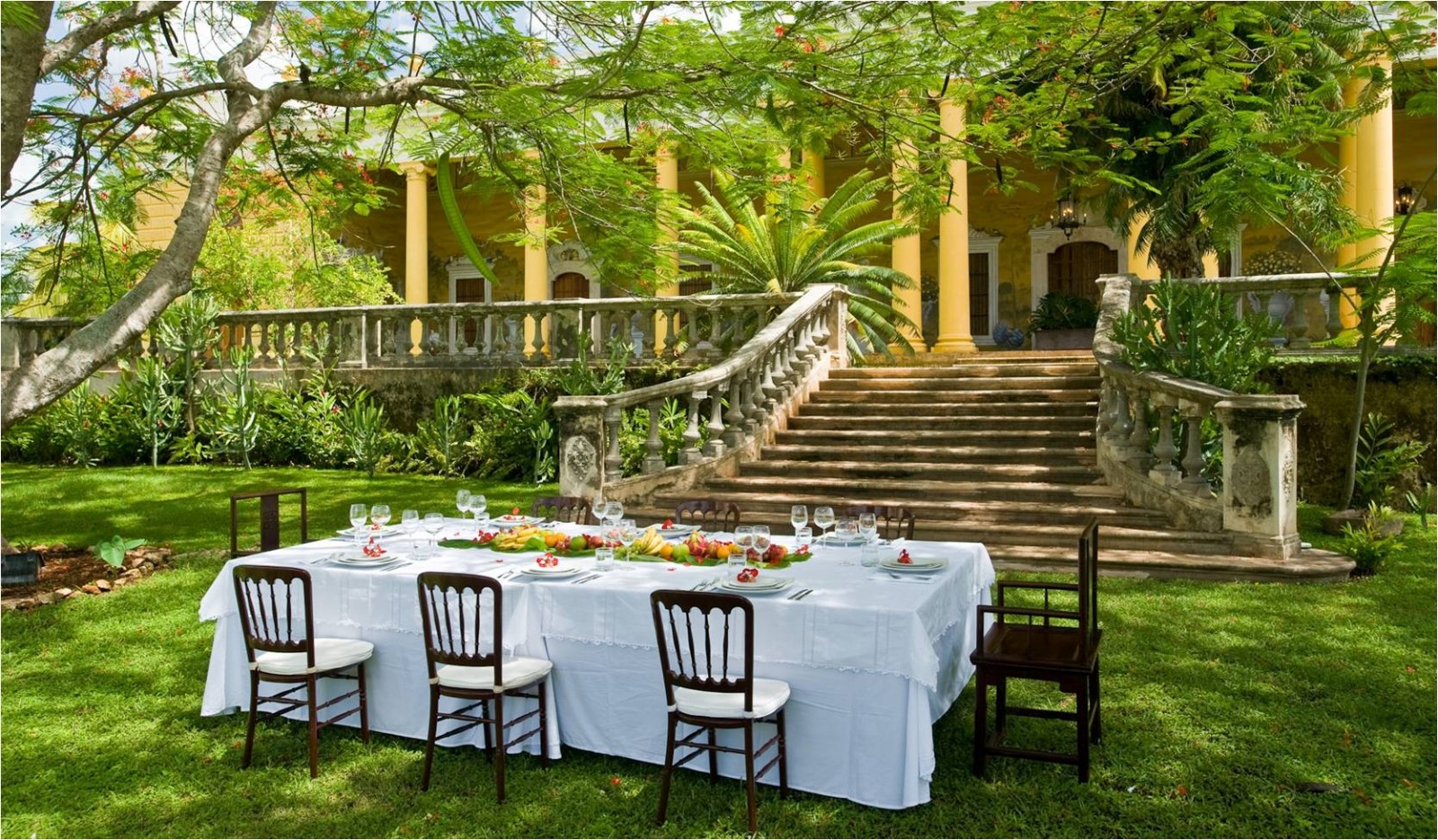 Today we take you to Sotuta de Peón, one of Yucatán's last working henequen plantations, where you witness the centuries-old techniques that once brought wealth to the region and now are the base for beautiful artisanal crafts.
A delicious Yucatan lunch awaits at Hacienda Itzincab Cámara or Hacienda Tekik de Regil, two private properties impeccably restored.
In the afternoon, return to Hacienda Temozón for poolside relaxation or a splendid dinner.
Day 3
Details for Today
Uxmal:
Private-guided tour of Uxmal, an archaeological site, famed for its architecture and sculpture
Enjoy a picnic lunch at a private hacienda
Swim, explore archaeological sites, just relax
Transfer to Santa Rosa
Accommodation: Hacienda Santa Rosa
Meals: B, L
This morning your guide leads you on a private tour of Uxmal, one of the most complex and beautiful sites in the Yucatán, famed for its architecture and sculpture. Our experts bring it all to life as no one else can. To take your Uxmal visit to an even higher level, an archaeologist guide is available.
For lunch, a delicious picnic is served in the chapel ruins at Xocnaceh, a private hacienda.
After lunch, there's swimming in the water tank, converted into a pool, exploration of archaeological sites, or just plain relaxation.
You conclude your day's adventure with a night at beautiful, intimate Hacienda Santa Rosa, a compound of restored nineteenth century constructions complemented by gardens and the pool. The botanical garden is regionally prized for its medicinal and comestible produce.
Day 4
Details for Today
Celestún: 
Enjoy a boat excursion through Celestún, a nature preserve on the gulf coast
Swim in a natural spring
Visit the town of Celestún, an authentic fishing village
Relax on the beach
Accommodation: Hacienda Santa Rosa
Meals: B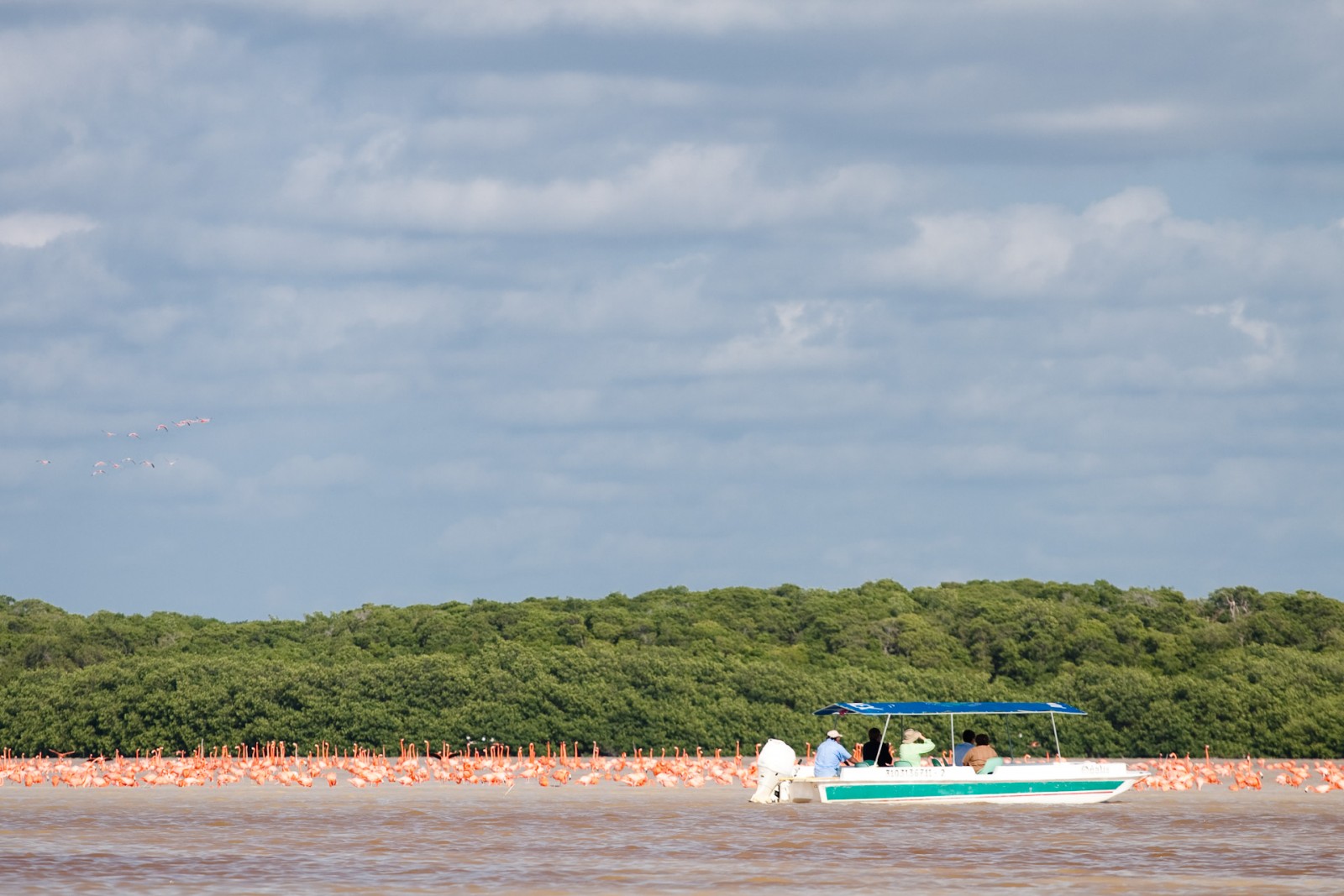 Explore fascinating Celestún, a nature preserve on the Yucatán's gulf coast. A boat excursion takes you deep inside the estuary and bordering mangrove forests where you will find American flamingos and dozens of other avian species. There's also swimming in a natural spring and a visit to the town of Celestún, an authentic fishing village, practically frozen in time. Best of all you'll have plenty of time for relaxing on the beach!
At lunchtime, enjoy a delicious seafood lunch at a local beachside restaurant.
Accommodation
Discover the beauty of ancient Mayan architecture through this enchanting luxury hotel located in the heart of the Yucatan Peninsula. Renowned for its premier services, Hacienda Temozon invites you to experience the most invigorating massage therapy the Yucatan Peninsula has to offer. Creamy pastels and a lush sub-tropical jungle welcome you to Hol Be Spa. Relax among natural rocks in a soothing candlelit cenote, featuring pristine massage beds, flower petals, and indigenous spa products. In the evening, indulge in a romantic dinner in the perfect hideaway complete with twinkling candles and the singing of birds.
---
Hacienda Santa Rosa is a former nobleman's private estate featuring uniquely carved columns, ornately furnished gardens, and mysterious evening campfires. Come discover the beauty of this 17th century Mayan sites with the authentic service of the Mayan people. Indulge in a massage amongst garden greenery performed by our talented masseuses with indigenous products. Wake up to the chirping of birds and enjoy a deluxe breakfast by the pool with botanical garden views or in the privacy of your own suite's garden.
Wonders of the Maya World Luxury Adventure (5 days)