The T'21 International Adventure in Peru features a 11 day / 10 night itinerary which is centered around the heart of the Sacred Valley in the Peruvian Andes. You will spend time in the vibrant city of Cuzco; you will have an opportunity live and work amongst the Huilloc community in a short homestay program; and you will undertake the Salkantay Trek into Machu Picchu – truly one of the most spectacular and mysterious ancient ruins on Earth. Tuck Partners are welcome to join!
July 23
Details for Today
Welcome to Cuzco, Peru
Cuzco:
Enjoy a private-guided tour of the city
Indulge in a welcome dinner with your fellow classmates
Accommodation: Hotel Plaza de Armas
Meals: D
Arrive in Cuzco in the morning. You will be met at the airport and will have a private guided transfer to your hotel. In the afternoon you will embark on a private-guided tour of Cuzco.
Begin with a visit to the Coricancha, also known as the "Temple of the Sun" (or "Premises of the Gilded One"), the construction of which was ordered by Inca Pachacútec (1438-1471) and which was used as base for the construction of the Santo Domingo Convent upon the arrival of the Spaniards. This is when the Sun (Inti, in Quechua) was worshiped during the Inca Empire and at the time of the Incas its walls were fully covered with gold sheets and its courtyards were planted with golden corn and life-size llamas. You will then head to the Cathedral, the most important building on the Main Square and one of the most splendid Spanish colonial churches in America, which is shaped as a Latin Cross and houses about 400 colonial paintings from the Cuzco art school, and impressive goldsmith, silversmith and precious stone works. Its construction lasted almost a century; it started in 1560 and ended in 1654. The Ecclesiastical Chapter was ordered to extract and transport hundreds of stones from the Sacsayhuamán fortress for this purpose. You will then visit the fortress itself, en emblematic work of the Incas, which protected the Holy City. Conceived and built by Inca Pachacútec in the 15th century, The Sacsayhuamán complex was built with megalithic blocks, the transportation and erection of which continue to be a mystery.
Your tour continues with an exploration of San Blas neighborhood. This area was originally inhabited buy the Inca nobility who built impressive stone constructions; unmistakable Inca walls can be seen at the base of many buildings. Today the neighborhood is a delightful cluster of cobblestone streets, popular among among artisans who sell their handicrafts on the street.
Following the tour, you will return to your hotel in Cuzco.
Freshen up, and then transfer to Inka Grill Restaurant for your welcome dinner!
July 24
Details for Today
Transfer from Cuzco to Sacred Valley
Sacred Valley:
Explore two of the more impressive archeological complexes in the area – Pisac, and Ollantaytambo
Accommodation: San Augustin Monestario de la Recoletta
Meals: B, L, D
After breakfast, you will depart Cuzco and head to the nearby Sacred Valley of the Incas. Today you will explore two of the more impressive archeological complexes in the area – Pisac, and Ollantaytambo.
First we will visit Pisac, a town known for two reasons: the crafts market, established between colonial buildings, and for hosting one of the most impressive complexes of terraces in the valley, considered a masterpiece of agriculture of the Incan Empire. Visit the market, which consists of dozens of stalls displaying and selling products crafted by the residents of the area, and then continue to the archaeological remains, one of the most important of the Sacred Valley.
After Pisac you will have lunch at Alhambra Restaurant.
You will then head to Ollantayambo, which is a great example of typical Incan urban planning, and is still inhabited today. Here, you will find a great archeological complex known as the "Fortress", which is a bit of a misnomer because the town actually operate as a center for rest and lodging for long distance travelers during the time of the Empire. It is without doubt one of the most monumental works of that era.
Transfer to your hotel to check-in and relax for the rest of the afternoon. Dinner will be hosted at the hotel in the evening.
July 25
Details for Today
Sacred Valley: 
Tour the village of Chinchero
Learn traditional weaving techniques in a textile workshop
Visit the archaeological sites of Moray and Maras
Accommodation: San Augustin Monestario de la Recoletta

Meals: B, L, D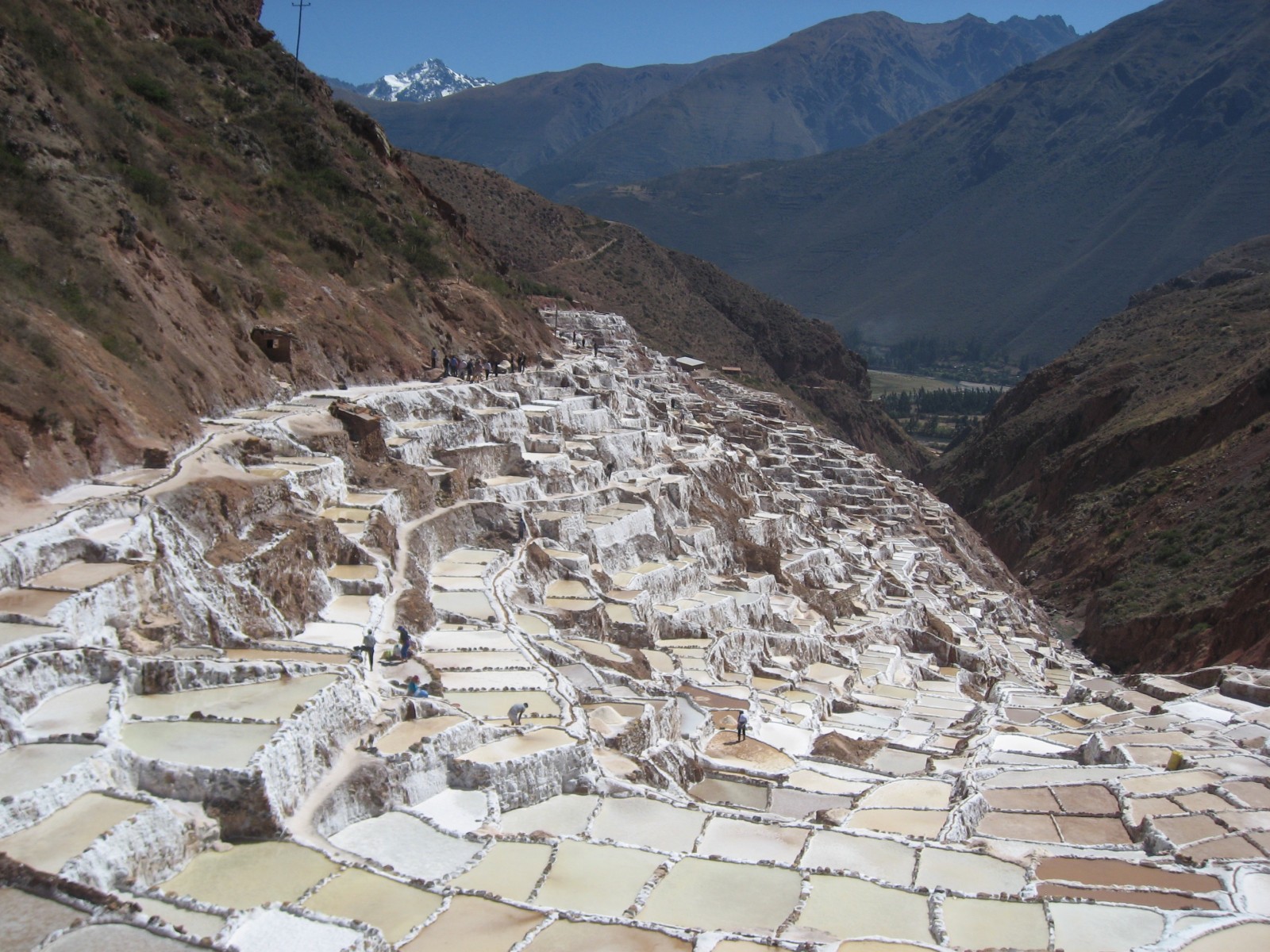 Today you will continue to explore the Sacred Valley.
You will start your tour in the village of Chinchero, which was one of the most important populations during the Inca Empire. However, it fell victim to the "extirpation of idolatries" action that replaced the traditional deities with Catholic ones in order to transform popular beliefs. In this way, important monuments and buildings completely disappeared.
Next the group will participate in a textile workshop where you will learn traditional weaving techniques from the native weavers, see the manufacturing process, and the final garment. Each garment is a unique result of methodical and meticulous work.
Lunch at Kuychi Restaurant.
Later, you will visit the archaeological sites of Moray and Maras. Moray archaeological remains consist of mysterious concentric circular terraces that for some investigators would be an agricultural research center. External platforms, more elevated, would be exposed to higher temperatures than the internal, and could simulate the conditions of different ecological floors in the empire. On the other hand, Maras is a surreal sight. It is close to Moray and is an impressive complex of salt exploitation. They are large salt deposits that were used to exchange it for other products with other regions of the empire.
You will enjoy dinner at your hotel.
July 26
Details for Today
Transfer from Sacred Valley to Huilloc Community
Huilloc Community:
Your local cultural immersion experience begins today!
You will be assigned to your family and will be given a task to help them with their domestic and community duties
Share stories with your hosts
Accommodation: Homestay at a traditional family home in the community
Meals: B, L, D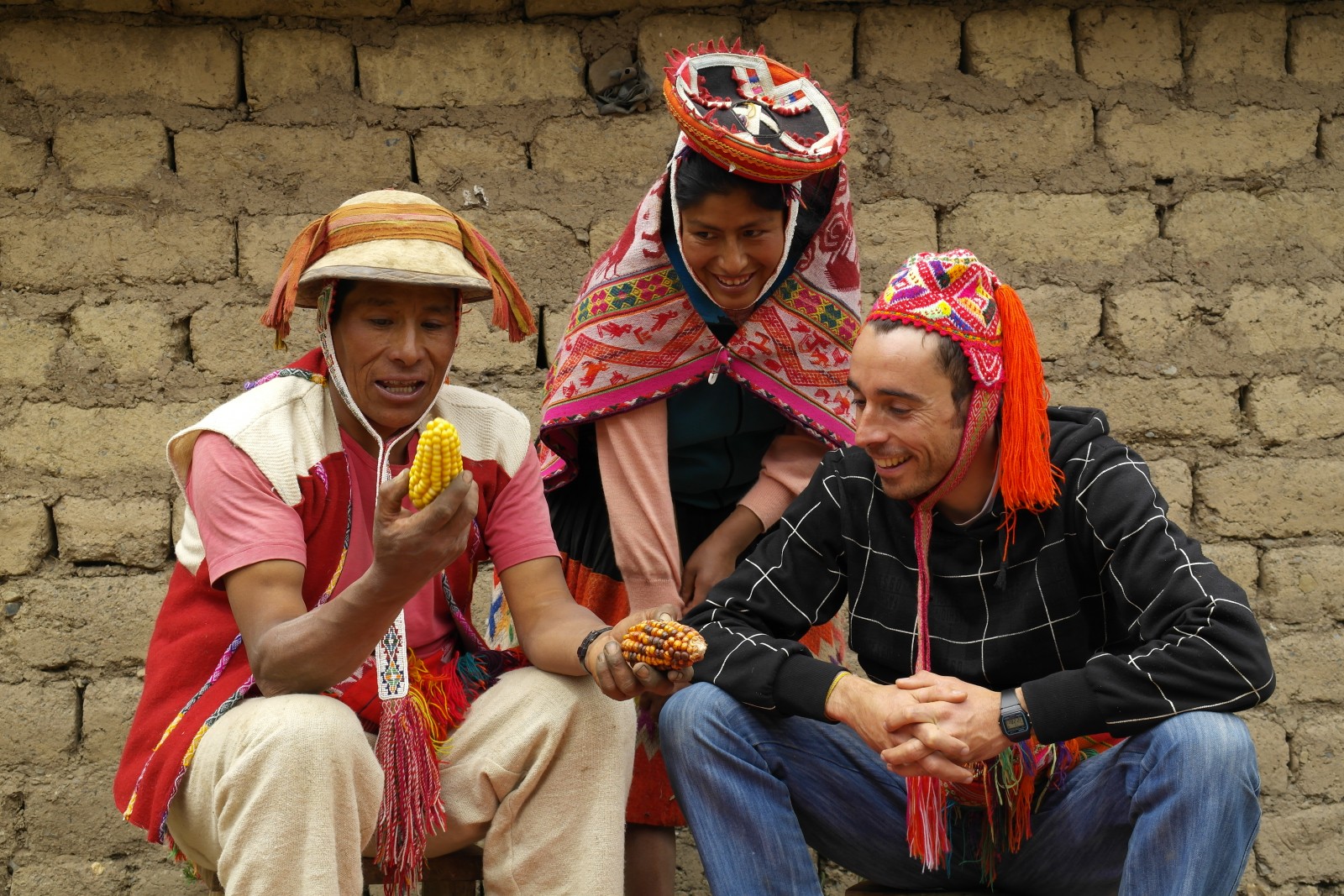 After breakfast you will be transferred to the Huilloc Community – a community co-op near Cuzco which seeks to involve international visitors with local inhabitants in an effort to help build and maintain resources for this economically challenged settlement – the average annual per capita income in this community is $232 USD per year. The Huilloc people in many ways still follow ancient Incan customs and traditions in their day-to-day lives. Visitors to the community have an opportunity to both lend an important helping hand, as well as to learn about the history and the culture of the Inca people. Visitors are assigned to local families and stay with them for the duration of their visit.
Your local cultural immersion experience begins today! You will be assigned to your a family and will be given a task to help them with their domestic and community duties. These tasks may include:
Women: Preparation and tasting of food such as chicha, papa seca, chuño, and other items of nouvelle Andean cooking.
Men: Agricultural work such as preparing the land using the chaquitaclla or plough, sowing, harvesting, post-harvest treatment and others.
During rest periods, you will have an opportunity to share stories with your hosts. You will likely learn about their costumes, how ancestors influenced on textile designs that can be seen on daily and festive attires.  You may also share stories from your own countries with members of the family.
Your accommodation with the host family will be in a traditional family home in the community. You will have a comfortable, basic room, and the host family is paid to accommodate you which represents meaningful income for them.
July 27
Details for Today
Huilloc Community:
Participate in a larger community project of agricultural tasks and/or house building
Transfer from Huilloc Community back to Cuzco to relax at your hotel prior to embarking on the Salkantay Trek the following day!
Accommodation: Hotel Plaza de Armas
Meals: B, L, D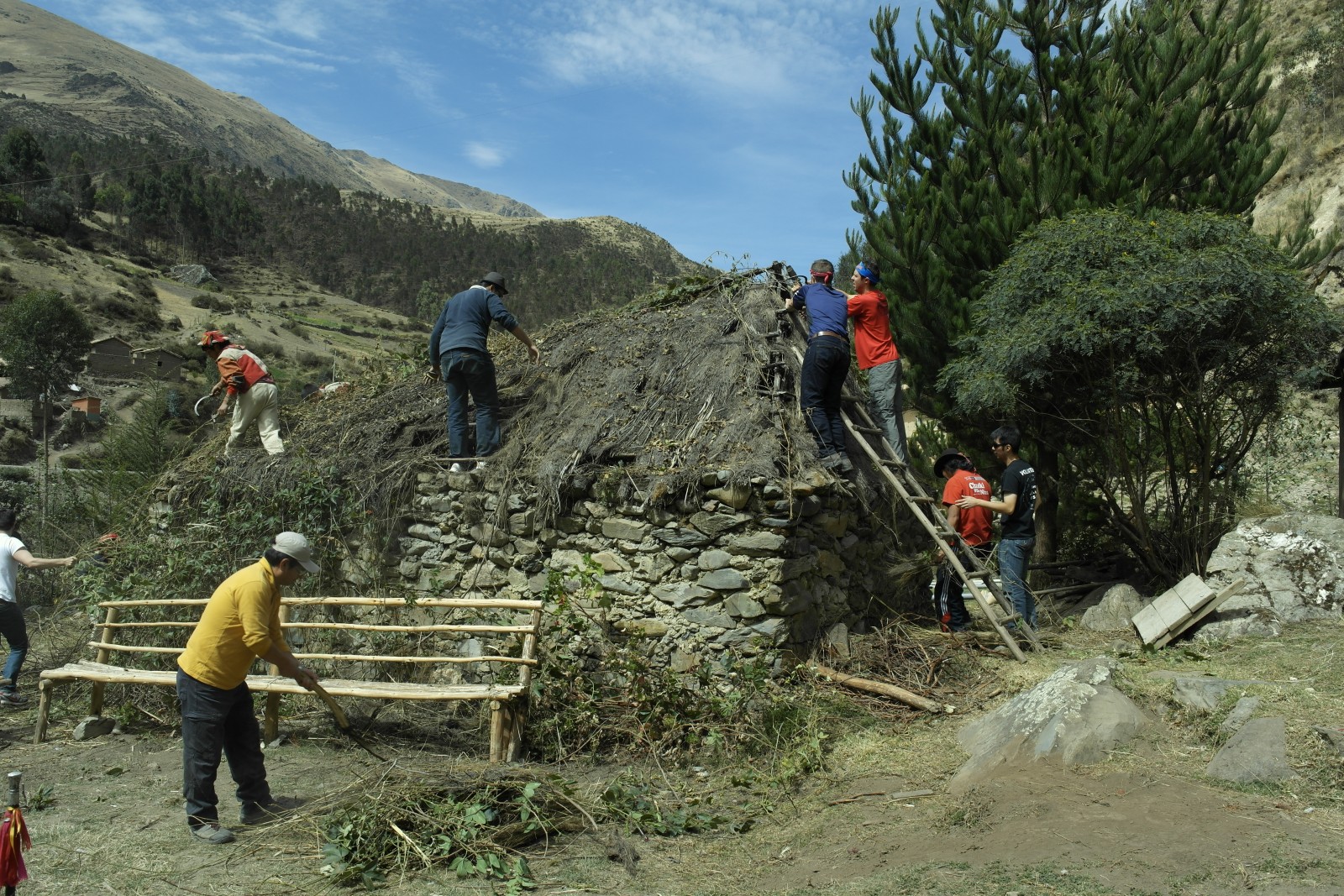 Today you will participate in a larger community project. The specific role will vary based on what is going on in the community at the time of your visit, but you will be a part of what is known as the Ayni system, a system of reciprocal labor among members of the community who share agricultural tasks and house building. This system consists of assisting with work carried out by members of a family, under the condition that they will reciprocate when necessary. This practice encourages generosity, reciprocity, and solidarity among visitors and members of the community.
Possible projects include: Painting the local school (exterior, classrooms, furniture); repairing furniture at the local school or medical post; building "Wasicuyes" for rearing guinea pigs (a staple of the diet in this region); cleaning the banks of the river or the neighborhood.
In the late afternoon you will transfer back to Cuzco to relax at your hotel prior to embarking on the Salkantay Trek the following day!
---
Commence Salkantay Trek — IMPORTANT NOTE 
The Salkantay Trek is spectacular. It is rated as one of the top 25 hikes in the world by National Geographic Magazine, and rightly so!  
That said, it is a very serious trek. You will hike 12-18 Kilometers per day. You will reach a maximum altitude of over 15,000 feet. The trek is completed successfully by people of all ages and (within reason) fitness levels. However, you should recognize that for most people this will be a very rigorous experience.
The trek also requires appropriate attire and gear. We have provided a general outline here, and we will supply a more detailed pack-list which has been compiled by Tuckies who have traveled this route before you. Heed these recommendations, as your enjoyment of the trek will depend on it.
In the end, this trek will likely be one of the most memorable and rewarding experiences you will have – so the effort is well worth it! 
July 28
Details for Today
Day 1 of your Salkantay Trek 
Start the trek at Soraypampa
Hike to Andenes Camp
Hiking distance: 11.25 miles
Activity time: 8-9 hours
Accommodation: Camping at Andenes Camp
Meals: B, L, D
After an early breakfast, we pick you up from your hotel and leave the city of Cuzco in the morning. On the route we take a short break in the town of Mollepata before ascending a winding mountain road to Soraypampa (12,690 ft.), the starting point of the trek, where we meet our wranglers and horses. After a short introduction and a quick breakfast, we start our hike towards Salkantay Pass (15,213 ft.). At the pass we stop enjoy the views of snowcapped peaks of the Vilcabamba Mountain Range in every direction, with the glaciated south face of Salkantay towering above us where Andean condors can be seen. From the pass we descend towards Wayracmachay to enjoy our lunch and then continue descending along the left bank of the Salkantay River. Observe the landscape become increasingly green, changing from highland to jungle or cloud forest. Feel the warm air rising from the jungle, accompanied by colorful butterflies and striking orchids, while arriving to camp at Andenes (9,481 ft.), a beautiful spot surrounded with vegetation.
Overnight at Andenes Camp.
July 29
Details for Today
Day 2 of your Salkantay Trek (Hiking distance is ~18km)
Hike to Lucmabamba Camp
Enjoy a coffee tasting with a local family
Hiking distance: 11.25 miles
Activity time: 8-9 hours
Accommodation: Camping at Lucmabamba Camp
Meals: B, L, D
Today we hike along the Santa Teresa River Valley, through more populated rural areas. We pass through banana, granadilla, avocado and coffee fields. A hot picnic lunch will be served along the way. After lunch, we hike for about 2 hours before a private vehicle meets us for a short drive to the beginning of the next trail. From the head of the newly restored Inca trail we easily make our way to the next campsite at Lucmabamba.
In the evening the group will enjoy a coffee tasting demonstration with a local family. At dinner, enjoy a glass of wine by the light of the campfire.
Overnight at Lucmabamba Camp.
July 30
Details for Today
Day 3 of your Salkantay Trek 
Hike up to an exceptional view and enjoy lunch overlooking Machu Picchu
Hiking distance: 7.5 miles
Activity time: 5-6 hours
Transfer on a scenic train ride to Aguas Calientes
Accommodation: El Mapi Machu Picchu Hotel
Meals: B, L, D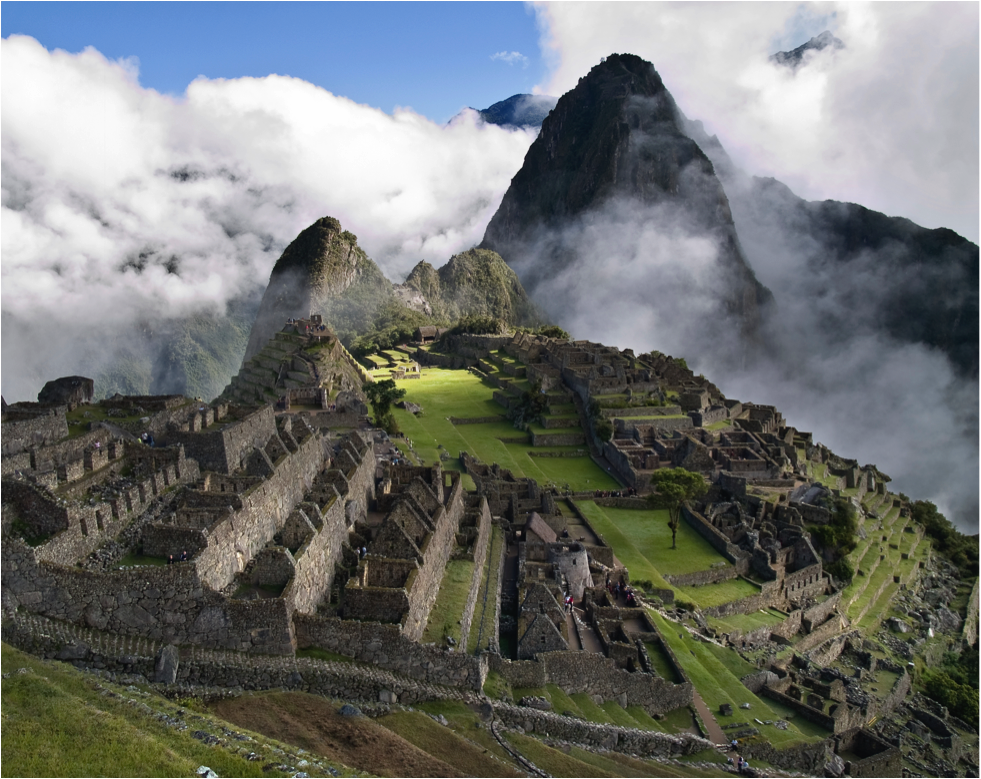 After breakfast, we will head uphill for 2-3 hours towards Llactapata Pass (8,974 ft.) and descend to the archaeological complex of the same name. From here we have an exceptional view of the Lost City of the Incas, the legendary Machu Picchu. The view is from a different angle, one that few travelers get the chance to admire. Lunch is served overlooking Machu Picchu.
After lunch, begin the final descent to the Aobamba River through lush bamboo forests, orchards and coffee plantations. Finally we will get to the Hydroelectric Power Station of Machu Picchu from where we board the train to Aguas Calientes to spend the night (short, scenic 40-minutes train ride).
Overnight El Mapi Machu Picchu Hotel.
July 31
Details for Today
Machu Picchu:
Private-guided tour of the Inca citadel
Enjoy free time to explore the area
Transfer by train back to Cuzco
Accommodation: Hotel Plaza de Armas
Meals: B, L
This morning we wake up early and board a bus to Machu Picchu where we begin a complete guided tour of the Inca citadel that will take approximately two hours. You will then have free time to walk around, and enjoy the spectacular views of Machu Picchu, and the valleys and mountains that surround it.
We will return by bus to Aguas Calientes for lunch, and then board the train to Ollantaytambo. From this point, a private vehicle will drive us back to Cusco and you will be transferred to your hotel. You will arrive in Cusco at approximately 7 or 8 pm. You are free for dinner at leisure.
August 1
Details for Today
Cuzco:
Enjoy a day at leisure

Farewell dinner
Accommodation: Hotel Plaza de Armas
Meals: B, D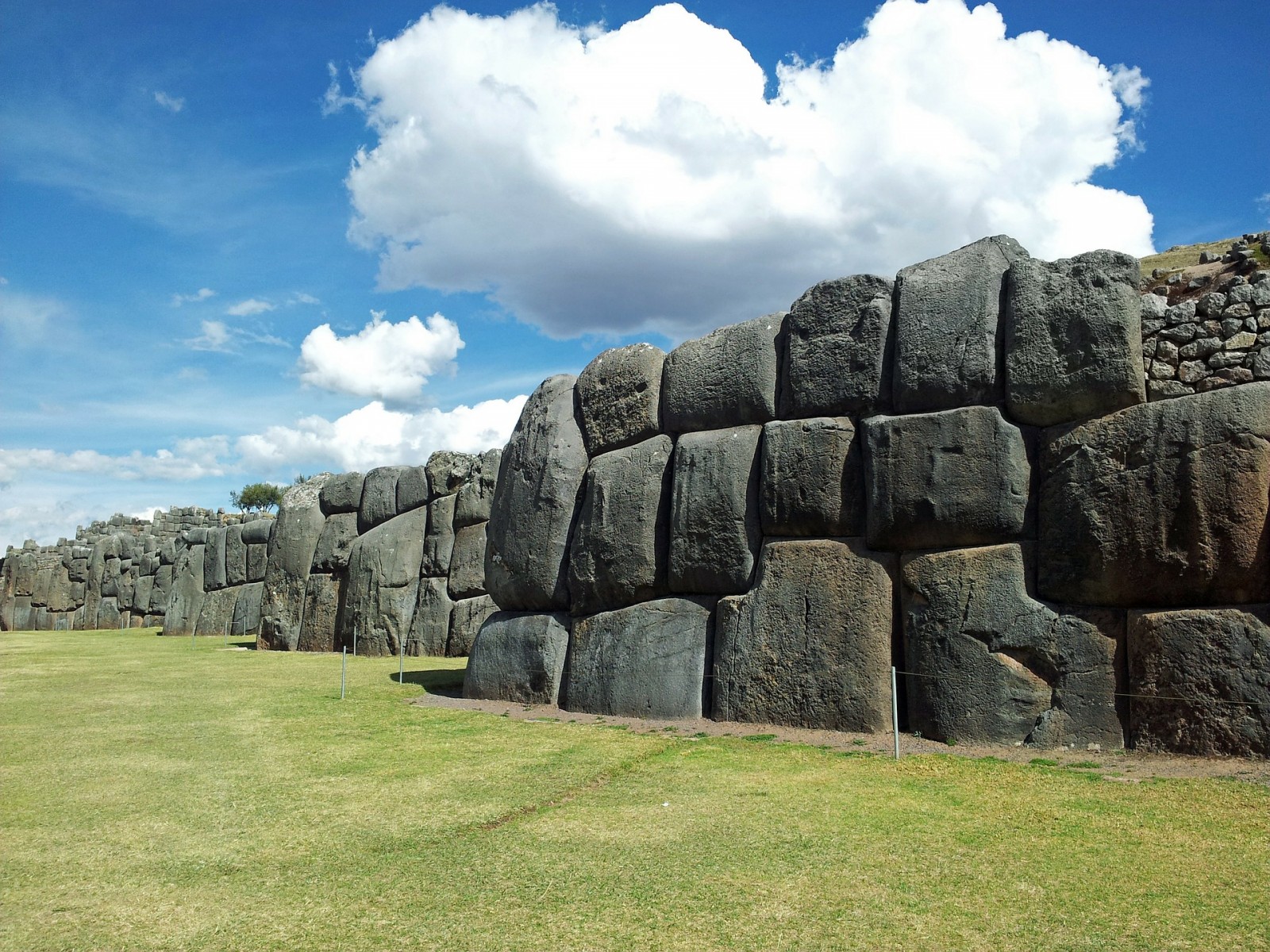 Day at Leisure.
Late in the afternoon, you will be picked up and transferred to your 'farewell' dinner at Baco's restaurant.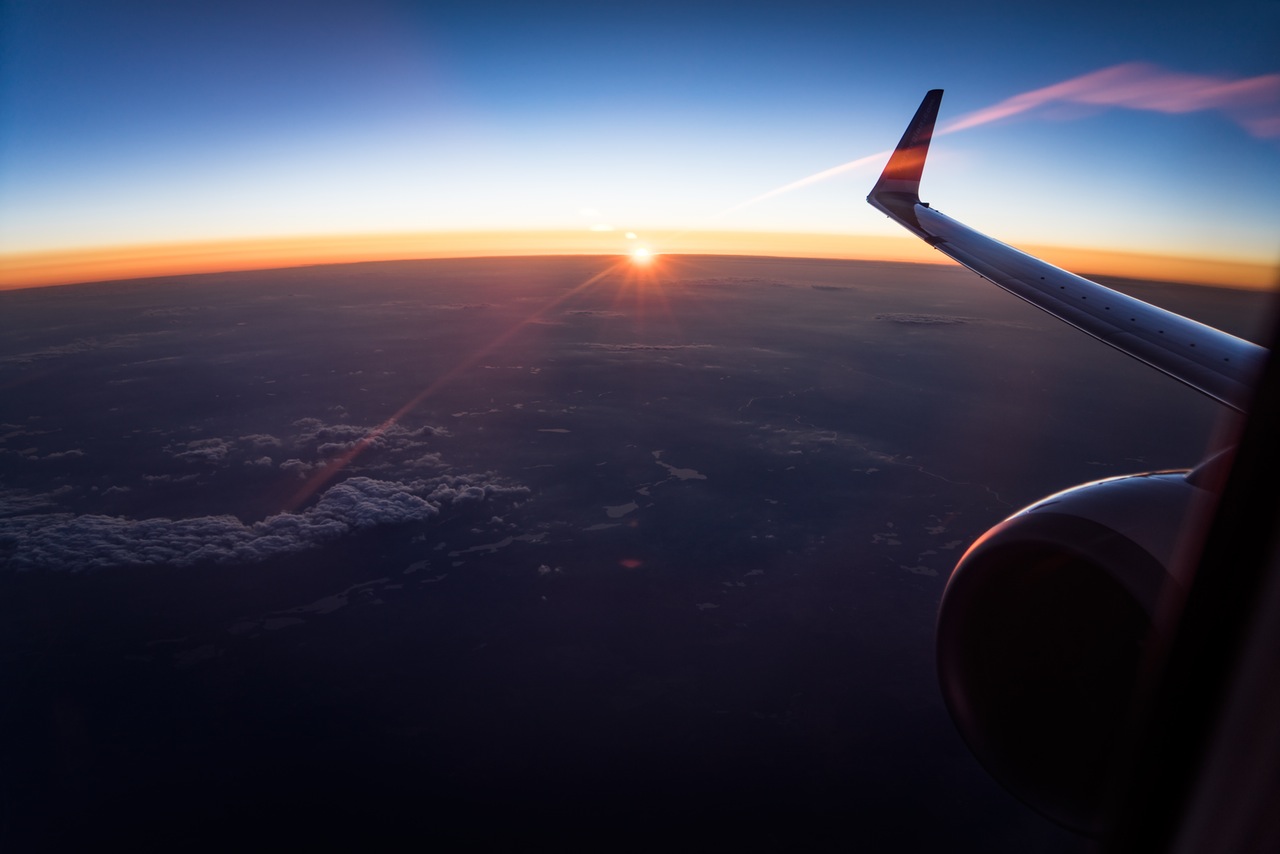 Today, we have arranged a rotation of private transfers throughout the day from the hotel to the airport to connect to your flight home.
It's time to say goodbye. Have a pleasant journey!
Accommodation
Cuzco – Hotel Plaza de Armas
The Plaza de Armas Hotel was recently renovated in 2012. The 28 rooms have modern, minimalist decor that offer all the amenities of a deluxe accommodation. The Hotel is located in the Plaza de Armas of Cuzco, the ancient capital of the Incas and Hispanic cultural center heart.
See the TripAdvisor writeup here.
---
Sacred Valley – San Augustin Monestario de la Recoletta
San Agustin Monasterio de la Recoleta Hotel is a historical religious monument built up in the XVII century. This charming boutique hotel located in Sacred Valley is the mixed races of the colonial art. It has all the comforts that you need and makes you feel part of the spiritual mysticism of the Sacred Valley of the Incas.
See the TripAdvisor writeup here.
---
Aguas Calientes – El Mapi Machu Picchu Hotel
Step into the smart, contemporary and cozy confines of El MaPi, amidst the picturesque Machu Picchu Pueblo. Discover an efficient, lively and friendly atmosphere, welcoming guests expecting an unfussy, down-to-earth break. The flowing lobby creates a sense of vitality. Lofty ceilings, panoramic windows and an open café allow natural light to filter between tall eucalyptus dried branches, creating an ambience of order and wellbeing.
See the TripAdvisor writeup here.
Pricing
The cost for the T'21 International Adventure in Peru is $2,298 USD per person. Should you wish to have your own room, we can arrange this for you with an additional single supplement of $671 USD.
To book this trip, please refer to next steps.
Price includes:
Private transfers from / to airport in Cuzco
Private-guided touring throughout
All activities outlined in the itinerary
All lodging summarized in the itinerary
Sleeping bags and tents on the Salkantay trek
10 breakfasts, 8 lunches, 9 dinners
Price excludes:
International flights
Personal expenses
Domestic / international airport taxes
Porter to carry guests luggage on trail
Tipping
Guidance on how to budget for items not included:
The amount of expense you will incur over and above the trip price will vary based on each individual's preferences. That said, the following should help you budget for additional amounts you may spend while in Peru:
A typical lunch in Cuzco will cost $15-$30 USD per person (including drinks)
A typical dinner will cost $15-$30 USD per person (including drinks)
A beer costs $3 USD in restaurants / bars; $6 USD in hotels and fancy restaurants
A glass of wine costs $12 USD in restaurants, and $18 USD in hotels
Budget for tipping

When you are with private guides and drivers, assume roughly $5/person/day for guide; $3/person/day for driver
On Salkantay Trek, assume roughly $10-$20/person/day to be split across the guide and support team, but you can ask the trekking guide for some guidance here
Here's some general guidance on tipping in Peru
ATMs are available in Cuzco (and in most of the places you will visit). Credit cards are also widely accepted. Once you leave Cuzco, you are unlikely to have much access to ATMs or much ability to use credit cards so plan accordingly. It is always advisable to bring $200 – $300 USD cash in case of emergency.
Before You Go
Suggested Packing List:
Coming soon…
It is the responsibility of all travelers to ensure that proper travel documentation is in place. All countries require a valid passport (with at least 6 months' validity). Contact your local embassy or consulate for up-to-date visa requirements. (American residents, click here for the State Department's latest outline of travel documentation requirements).
Travelers should consult a family physician or your local travel clinic for up-to-date health information and any requirements for vaccines. More information can be obtained from the ISTM by clicking here. Or, contact your country's Health or Foreign Affairs department.
Medical and Travel Insurance:
Proof of out-of-country medical insurance is required. Terraficionados offers various Cancellation & Interruption, Lost Baggage, and Out-of-Country Medical insurance coverages for Canadian and American residents. If you need information, a quote, or to book travel insurance please click here, or you may contact another provider. International students who are not yet US residents should consult insurance providers in their home country.
Peru Overview
In Peru, Geography is master. The country is dominated by its geography and man has had to cope with it for millennia. It is a land of tropical mountains. The Andean Mountain Range is the back bone of Peru. In fact it is South America's spinal cord and divides Peru in two; on the west lays one of the driest deserts on Earth. East of the mountain range is a place dominated by green; the Amazon. No other place on Earth receives more rainfall than these rainforests. And so Peru seems to be a Land of Contradiction; it is home of extremes. No other country has so much desert, so many mountains, and such a prolific rainforest all in one.
This mountainous setting is where civilization in the Americas was first born and where it reached its peak before the collapse of the Incas 500 years ago. The mountains are far more than a cluster of material, of rock and earth; Peruvians call their mountains Apus. This is the word for the Gods that inhabit the mountain. It is a Quechua term that implies considering the Mountain as a living organism, as Nature itself as a being. This is where the respect for the Environment in Peruvian ancestral cultures originates.
The Andes Mountains get their name from the term Antis, the Quechua word used to name those who lived in the "green desert," that is, the tribes from the Amazonian Rainforests. The Andes are made up of several smaller ranges; Vilcanota and Vilcabamba in the south, Azul in the north and Huayhuash and Blanca right in the center of Peru.
The mysterious and spectacular ruins of Machu Picchu was discovered by Hyram Bingham's exploration of the area in 1911. It had been lost for centuries, taken over by the dense green jungle. Over time, many of the trails leading into Machu Pichu have been restored; the Inca Trail is the most famous, but the Salkantay route is the most spectacular.
Tuck Class of 2021 International Adventures: Peru (11 days)