This 12-day trip to Spain has a compelling mix of great activities, perfect if you're craving delicious food, wine, history and culture. Indulge in luxury accommodation, set amid stunning scenery; enjoy meals at some of the country's best restaurants, including Michelin star restaurants; sip exquisite wine across the country; and explore historical and cultural sites in Spain's cosmopolitan cities and smaller towns.
Day 1
Details for Today
Arrive in Madrid, Spain
Madrid:
Insiders Tapas Tour with A Wine Pairing Experience
Accommodation: Hotel Urso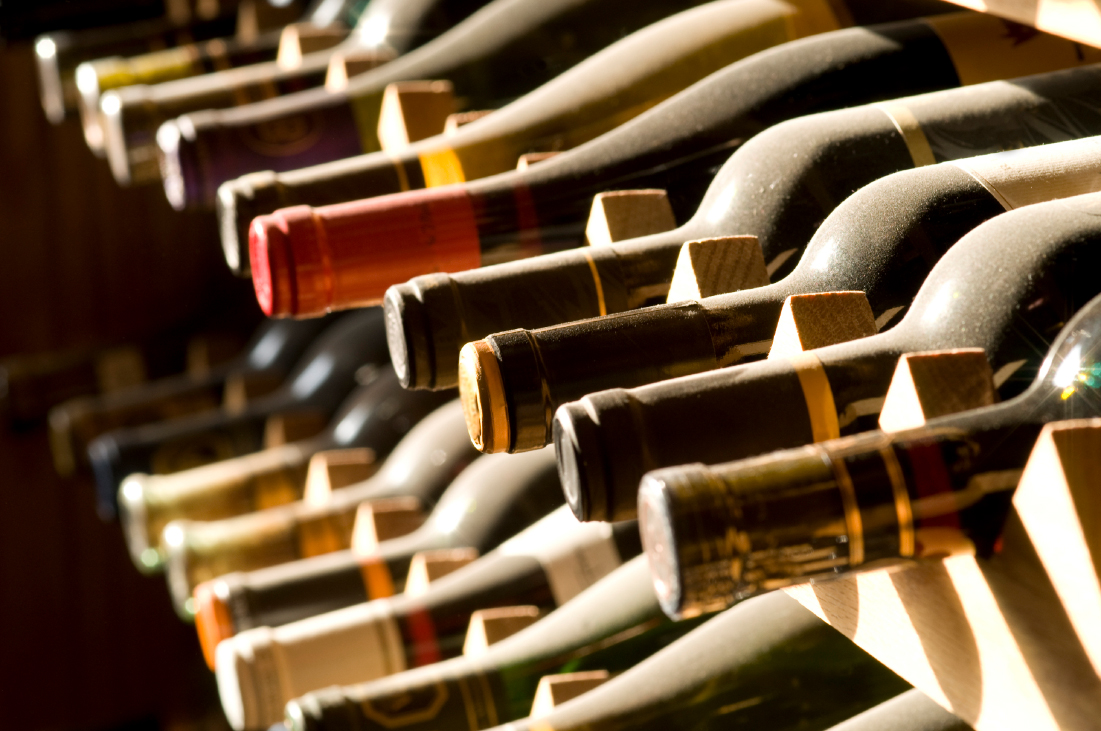 Arrival in Madrid! Our representative will meet you in the arrivals lounge and you will have a private transfer to your hotel.
Madrid is one of the world's most vibrant and seductive cities. It is a city with a charming and infectious atmosphere that the visitor can immediately sense, feel a part of and enjoy. A city that takes unabashed pleasure in its past traditions, it is proud to display a wealth of cultural treasures and architectural glories. Each neighbourhood has a flavour all its own and the city wonderfully juxtaposes its grandeur – elegant marble statues, spectacular fountains, the awe-inspiring Royal Palace – with lively bohemian districts, where funky restaurants and cafes are sprouting up between old established local favourites. It's an exciting time for food lovers in the capital too, where you can choose between traditional cuisine and state-of-the-art cooking techniques, in both restaurants and tapas bars.
Early evening enjoy Insiders Tapas Tour with A Wine Pairing Experience
Your host tonight will be Gloria, a Madrid & Beyond Wine Expert. Gloria heralds from the Atlantic coast of Galicia, and like many Gallegos before him, her father was a man of the sea. His ascent in Spanish Navy forced changes to the abode and Gloria spent time in London and Brussels before making Madrid her adopted home, after a short stint in Italy. Initially she worked in foreign trade but later came to the conclusion that she had to follow her true passion: wine. And so she abandoned her native country and went in search of adventure in New Zealand and Australia, and in particular the "New World" wines.
On her return to Spain, she earned her sommelier, reinforced her knowledge at the University of La Rioja and is currently studying "Level 4 Diploma" in the WSET to hopefully become someday "Master of Wine", her great ambition. In the meantime, Gloria is also working with a Galician winery who has contracted her as a brand ambassador in Madrid. And of course, she is delighted to convey her enthusiasm for Spanish wines and much more with our clients. Cheers!
Day 2
Details for Today
Madrid:
Private Half Day Tour of Madrid
Afternoon at leisure
Accommodation: Hotel Urso
Meals: B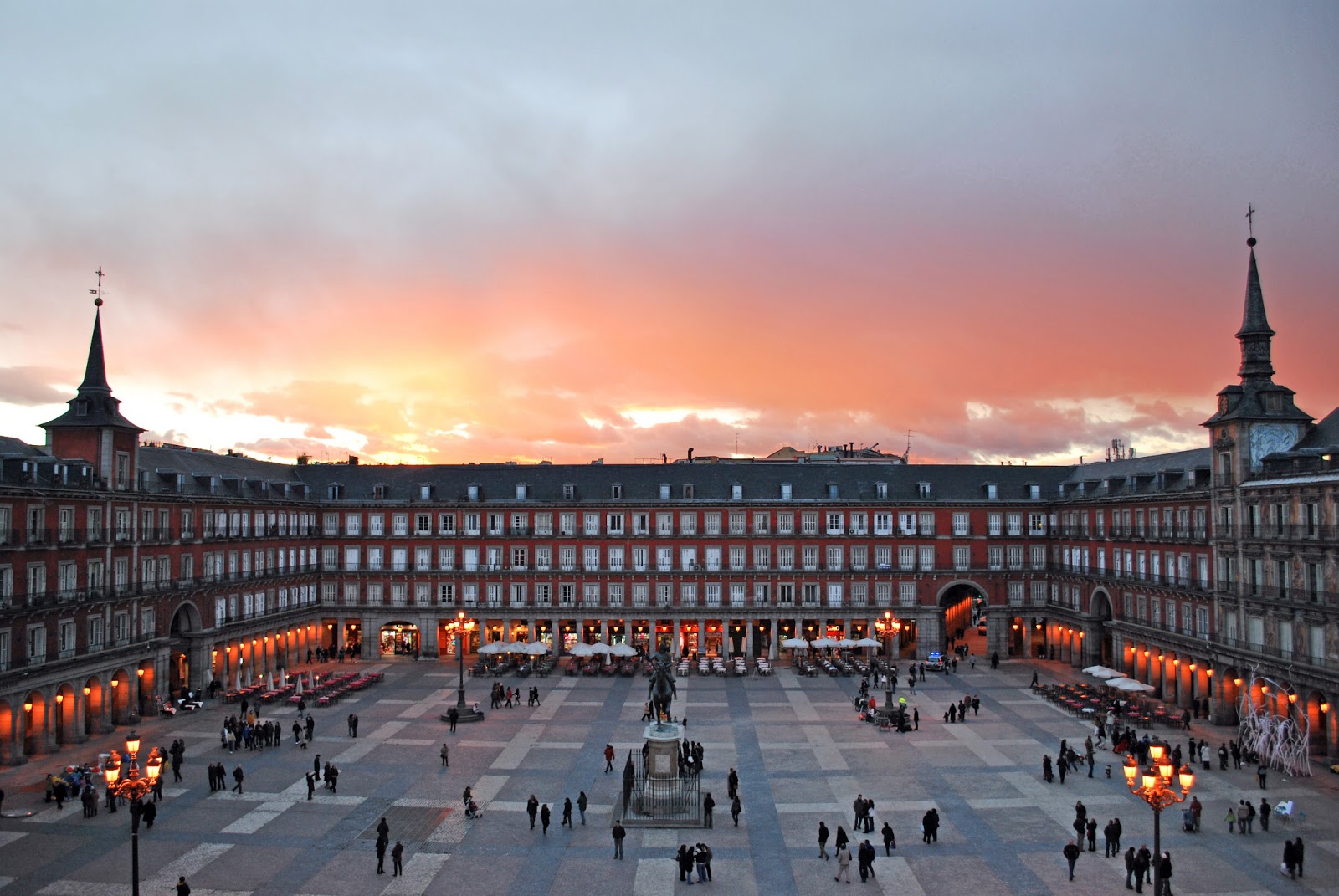 Our expert guide will meet you at your hotel and together you will enjoy the architecture, history and anecdotes of Spain's capital.
Enjoy a walking tour that includes some of the capital's most impressive sights, such as the Plaza de Oriente and the historic quarter including the 17th-century Plaza Mayor, a wonderful Baroque square lined with arcades filled with picturesque cafes.
Walk through the peaceful Plaza de la Villa where the City Hall stands and the narrow streets of Madrid of the "Austrias", named after the Austro- Hapsburg dynasty which came to rule over in 1561. Much of the Austrias neighbourhood today is a gastronomic centre, with traditional favourites aplenty, including the famous Botin, the oldest restaurant in the world. The nuns of the Convento nearby occasionally offer their home made cakes too!
The tour will also include an in-depth visit of either the Royal Palace or the Prado Museum. Should you wish to visit both monuments with your guide, as well as the historic centre, please let us know in advance, as the pace and content of the tour will have to be adjusted.
Afternoon and evening will be at leisure. 
Please note that we would be happy to provide you with a list of restaurant recommendations for Madrid as well as make bookings on your behalf.
Day 3
Details for Today
Madrid:
Bull Ranch Excursion with Tom Kallene
Accommodation: Hotel Urso

Meals: B, L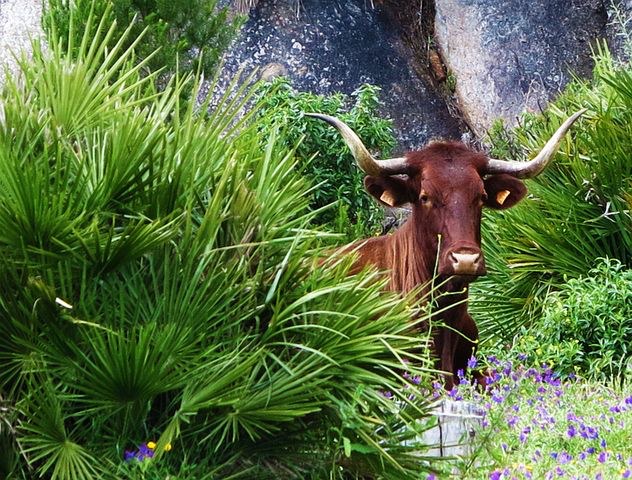 This morning you will meet your expert host, Tom Kallene, and driver and set off about an hour west of Madrid.
You will be driven to a working bullranch, shown around  the ranch bulidings, then on to a drive through the bull country in 4 wheel vehicles, through fields and pastures, the home of "El Toro Bravo", the symbol of Spain, and see those magnificent animals close-up. Afterwards, you will be served a light country lunch at the Ranch-house, while the Matador gives you a private-class in how to cape a bull, all the moves-but without bull or danger.
After the tour, you will be taken back to your hotel.
Tom Kallene hails from a small herring-fishing island off the west coast of Sweden and came to live in Spain in 1992.  Since childhood he had lived outside of his native country, mainly in England and Norway, but also with long stays in the U.S. and travels to various countries, due to a restless nature and wanderlust. He worked at a number of jobs, from crewing on fishing boats to working as a ranch hand, in saw and logging mills, to international director of sales, and TV and film production.
In Spain his experience includes being an editor and international director for a publishing company specializing in food and wine. In this capacity he edited both a champagne magazine and a cigar guide. From there he went on to Spanish late-night television and a magazine program on cable TV. His online production work includes a number of programs and documentaries for international TV and film companies, tapping into his vast knowledge of both Spanish mainstream culture and its more hidden subcultures. Tom was part of the commentary team covering the Running of the Bulls in Pamplona for RTVE Spanish National Television. In Spain, he is best known for co-hosting, for the past ten years, several popular radio shows with his good friend Toni Garrido, first at Cadena Ser and later on Radio Nacional.  He is the author of two books. "Suecia se escribe con Ñ" is part biography, part lighthearted take on the cultural differences between Spain and Sweden. In addition, he co-authored a Spanish "road book" with Garrido, "Onderou". He is currently working on a noir novel set in Madrid.
Tom is passionately interested in Spain and the things that set his adopted country apart from the rest of Europe, be it the bullfight world—largely closed to outsiders—or the flamenco scene. Tom knows many of the key personalities, whether matadors or guitarists. His stomping grounds include local "fiestas," top restaurants, dive bars, and backroad taverns that guard culinary treasures, colorful experiences, and personalities that even many Spaniards have never encountered. Tom likes to quote the American filmmaker Orson Welles (on whose years in Spain Tom produced a documentary): "In Spain, there is a surprise or adventure waiting behind every corner." Times have changed but Tom knows those corners where adventures still await. It is a unique insider's take on a country, its people and its customs that mainstream tourism simply cannot provide. For Tom, it adds up to a very personal universe of vital experiences, the essence of a lived culture. He knows it, but more importantly he feels it. His enthusiasm and personal commitment enable him to convey a very special Spain.
Day 4
Details for Today
Transfer via rental car and drive northwards to Ribera del Duero, with a stop in Segovia
Segovia:
Accommodation: Abadía Retuerta Le Domaine

Meals: B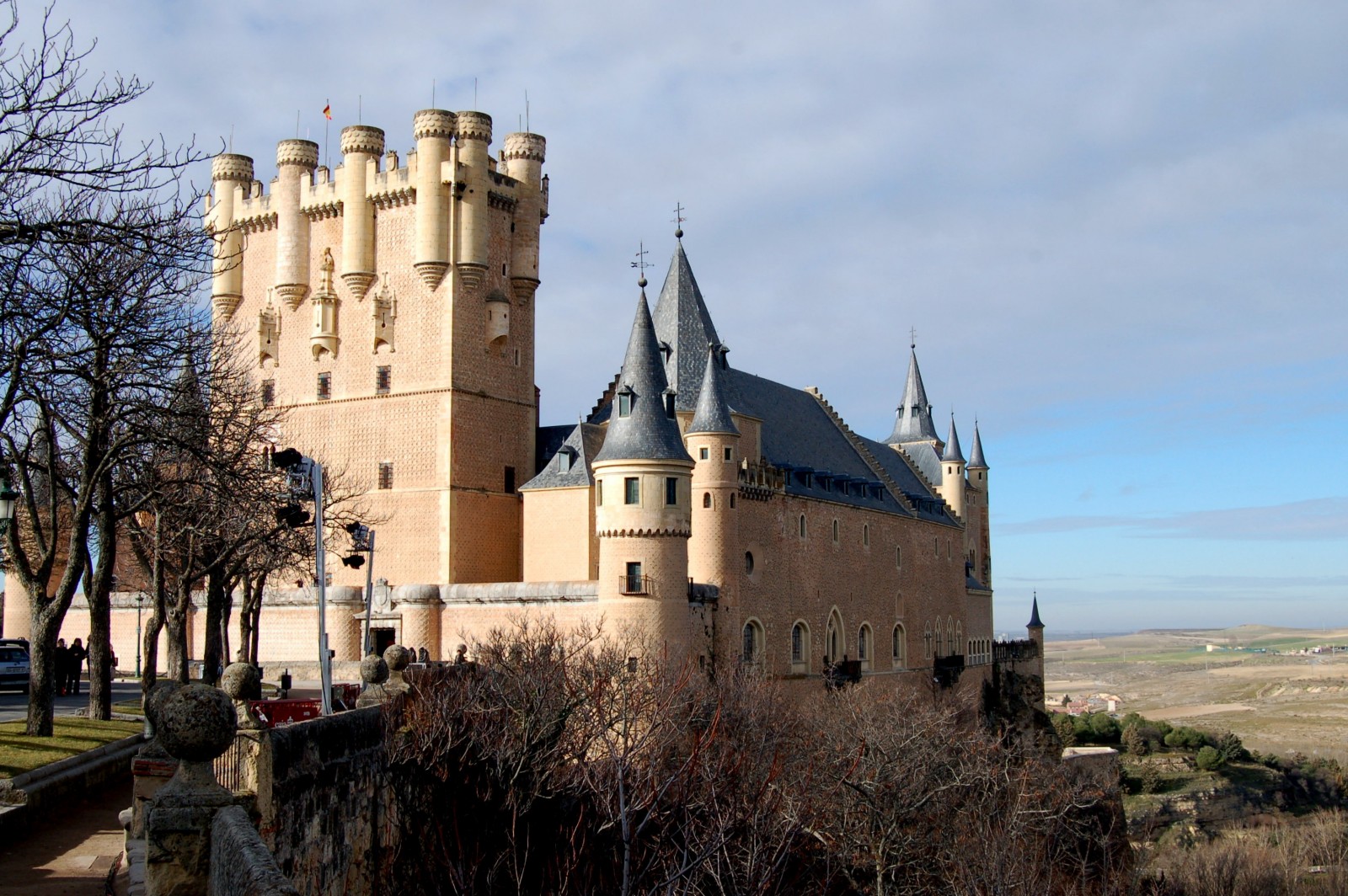 Today, you will pick up your rental car and drive northwards to Ribera del Duero. On your way you will stop in one of the most charming Castilian cities, Segovia.
On your arrival, you will meet our expert local guide for a fabulous Private tour of Segovia. Enjoy a private walking tour of this historic city… and its outstanding architectural monuments, the Roman aqueduct, the cathedral and the Alcázar being the highlights.
Visiting the castle after touring the city is like placing the last jewel in the crown of Segovia, considered the queen of Castilian towns. From its ramparts, one can dream of history while scanning below the attractive old city which seemingly came to a halt in the 16th century and, beyond the walls, the green countryside, shimmering in the sun. It is a seductive picture, which very few towns can offer.
Segovia is also known in Spain as the capital of Castilian cuisine. A great place for a heart lunch at the historic and atmospheric Casa Cándido.
When ready, you will continue to the Ribera del Duero. The drive should take approx. 1 hour 15'
Check in at the outstanding Abadía Retuerta Le Domaine. Here, you will have the opportunity of enjoying your dinner at Refectorio, a one Michelin Star restaurant.
After a long day, we suggest you dine at the hotel….. It has excellent on-site options.
Day 5
Details for Today
Ribera del Duero:
Private half day tour on an all-terrain vehicle around the most unique areas of the state, including the vineyard
Private visit around the winery
Optional: Use your rental car and visit Peñafiel, with its fairy tale castle
Accommodation: Abadía Retuerta Le Domaine
Meals: B
Today you will enjoy a Private half day tour on an all-terrain vehicle around the most unique areas of the state, including the vineyard.
Abadia Retuerta makes some of Spain´s most exciting wines and you'll try their best ones.
You will enjoy a private visit around the winery, which brings together the best of tradition and high technology. On the tour you will also discover the most emblematic places of the Abbey of Santa María de Retuerta (12th century), which has been designated a National Heritage site.
Rest of day would be at leisure to enjoy the excellent facilities of the hotel.
You may also make use of your rental car and visit Peñafiel, with its fairy tale castle.
We advise you to dine again at the hotel. This Relais Chateaux property has outstanding cuisine… buen provecho!
Day 6
Details for Today
Transfer via rental car to Elciego, La Rioja
En route to Elciego, La Rioja:
Optional stops in Burgos, Santo Domingo de Silos and Covarrubias.
Accommodation: Marques de Riscal

Meals: B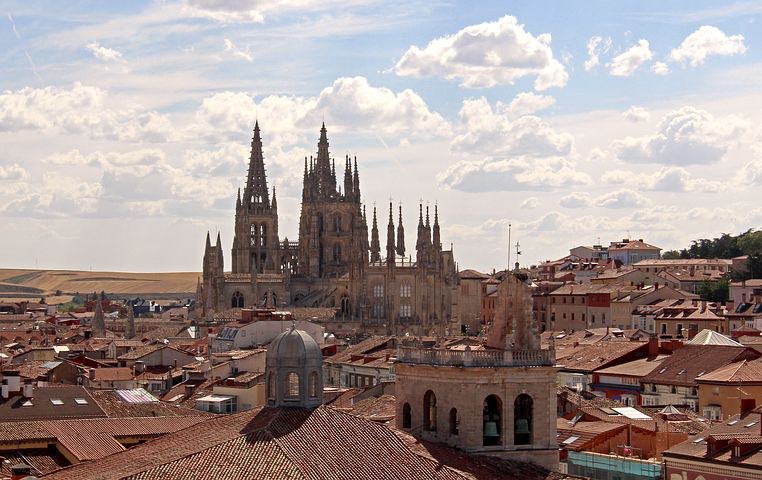 Today, you will continue your travel to La Rioja in your rental car. On your way you may stop in Burgos.
Burgos, a city in Castilla- situated on the Pilgrim's Road to Santiago de Compostela, still preserves important vestiges of its medieval splendour. The city, which was the capital of the unified kingdom of Castilla-Leon for five centuries, boasts a masterpiece of Spanish Gothic architecture: the cathedral of Burgos, declared a UNESCO World Heritage site.
Burgos is also especially significant for its associations with the medieval warrior Rodrigo Díaz de Vivar, better known as 'El Cid'.
As well as Burgos, you could also make a detour and visit one of the following two beautiful historic villages, Santo Domingo de Silos and Covarrubias. (Not enough time for both plus Burgos). Descriptions follow:
The monastery of Silos dates from the 7th century, although its most important part was built in the 11th century.
The building is located on the site known as the Tabladillo valley. It is thought to have been founded in around the 7th century. In the year 1088 a Romanesque temple was consecrated which was subsequently replaced by another Neoclassical temple designed by Ventura Rodríguez.
The cloister, which has been conserved, is Romanesque, with a square floor plan and two floors of arcades. The capitals in the lower cloister are profusely decorated with symbols such as dragons, centaurs, lattices, mermaids, etc. The corners of the cloister are decorated with large reliefs depicting scenes from the life of Christ. The monastery also has an important archive containing fragments from the 10th century Beatus, a page from the Oña Bible, other fragments of Visigoth manuscripts, and musical fragments from some twenty codices in Aquitaine notation
Covarrubias owes its name to the reddish caves that abound in its outskirts. The city centre, which has been declared Property of Cultural Interest, is a wonderful example of typical Castilian urban layout, with arcaded streets, and houses that have wooden structures.
A stroll through the old town will also allow you to discover the features of the typical Castilian architecture: ground floor made of stone, arcade, intricate wooden framework and upper continuous balcony.
The house of Doña Sancha is one of the best examples.Some of the monuments that stand out are the Church of Santo Tomás, with its altarpieces and Renaissance pulpit; and the Gothic Collegiate Church of San Cosme and San Damián. Under the altar lie the remains of three abbess-princesses, and in the presbytery, those of Count Fernán González and his wife Sancha, the latter buried in a 4th-century Roman-Spanish sarcophagus. The cloister dates from the 16th century, and the museum, which the visitor should not miss, keeps one of the most beautiful Gothic-Flemish images: a 16th-century triptych of the Adoration of the Magi. Nearby you can find the remains of the old walls, as well as the Doña Urraca Tower, a 10th-century Mozarabic construction.
When ready you will continue to Elciego. Check in at the Marques de Riscal.
There is a gourmet restaurant, serving such delights as foie gras curd, suckling pig and Cameros cheese with honey ice cream. There's a relaxed bistro, too, and you can carve ham off the bone at breakfast. The hotel also has a rooftop bar, a lounge with panoramic views as well as a wine tasting corner and a cooking school. Guests will also have full access to the Marqués de Riscal vineyards, the Wine Museum & Shop, and the state-of-the-art process and elaboration centre.
After a long day, we suggest you dine at the hotel….. It has excellent on-site options.
Day 7
Details for Today
La Rioja:
Full Day Private Wine Excursion in La Rioja
Transfer to San Sebastian
San Sebastian:
Insider's Private Pinxtos Tour
Accommodation: Maria Cristina

Meals: B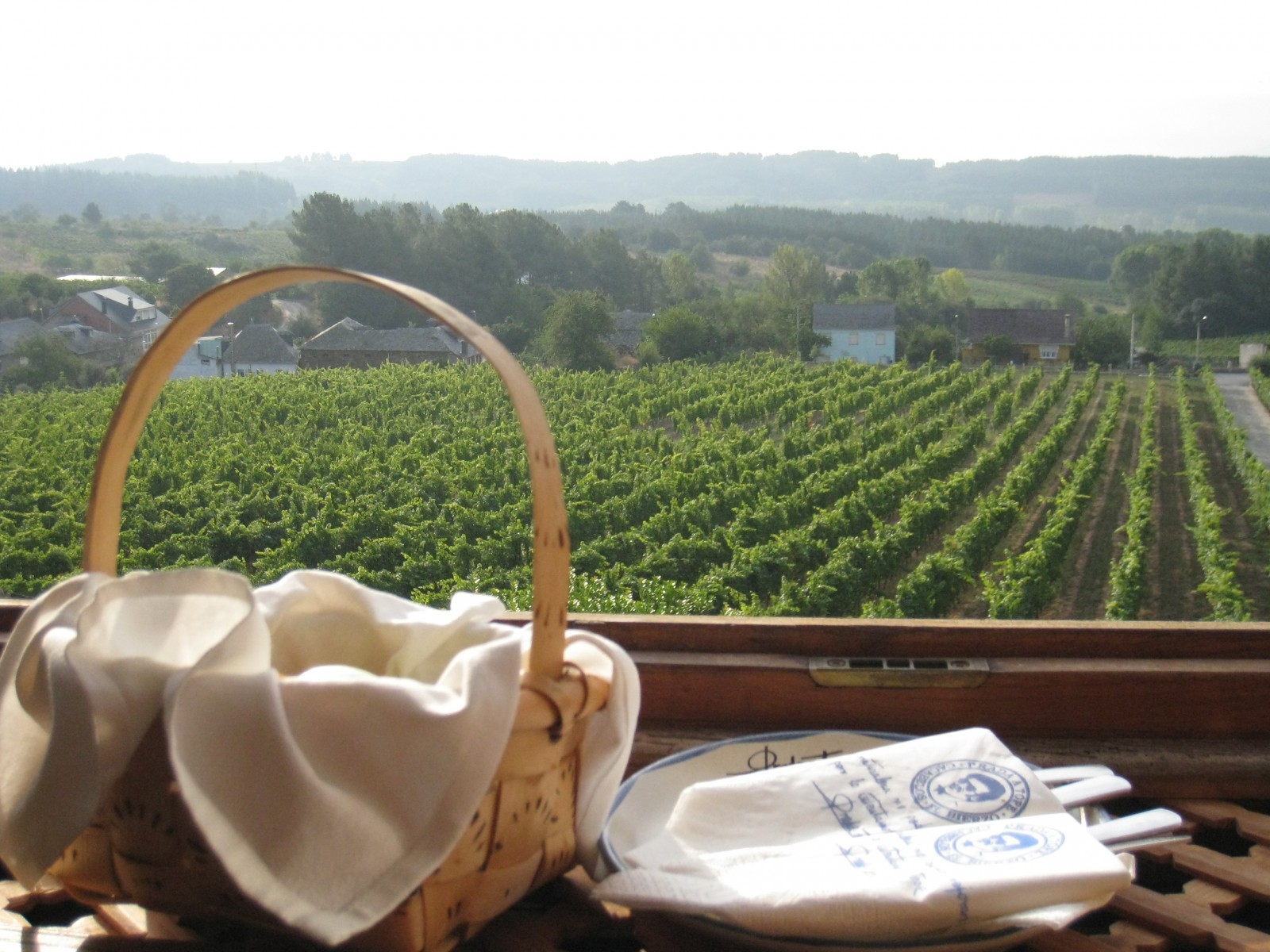 Enjoy a specially designed wine tour, crafted to your tastes and preferences. It can be modified to include all sorts of wonderful characters who maintain the traditions and excellence of La Rioja. We offer the very best that Rioja offers, past and present, large and small…
Thanks to our contacts "up north", we like to think we provide the widest range of Insiders Access in Rioja of all specialist travel companies in Spain. We arrange entrées to both the most well-known and the most innovative owners and wine makers, combining traditional and contemporary wineries.
Descriptions of private touring are all customized according to selection of wineries. In a nutshell, you will gain an insight into the traditional wines of Rioja versus the bold, contemporary wine makers adapting themselves to the tastes of the modern market. Access to top wine makers guaranteed as well – subject to availability – a tasting with a Master Sommelier in the medieval town of Laguardia.
We recommend a private lunch in one of our favourite (small) wineries…. Salud!
After lunch, your escort/driver guide will be transferred to San Sebastian.
Comment: As your host is a driver/guide who resides in San Sebastian, he has to return here after the tour. There is no extra cost if he takes you and your luggage with him in his spacious vehicle. We recommend you take this option and enjoy the guide's company for a little longer…
On arrival into San Sebastian …. Check into Maria Cristina, with three of the city's most elegant eateries (including a favorite see-and-be-seen bar).
Wonderfully situated on this coast, surrounded by rolling hills, the attractive city of San Sebastián (or Donostia) sits on a stunning circular bay known as La Concha. La Concha is in fact just one of four beaches in the city, but La Concha remains the undisputed sovereign. Turning inwards, the highlight of San Sebastián is its old town is situated on the eastern side of the bay, wedged between this and the River Urumea and at the foot or Monte Urgull. This is where many of the sights are, most notably the Plaza de La Constitución and the churches of San Vicente and Santa María.
And in the evening…. Insider's Private Pinxtos Tour in San Sebastian…
To every resident of San Sebastian, the terms "pintxos" conjures up images of mouth watering delicacies, from simple eats to highly elaborate haute cuisine creations. Such is the fervour of the residents of San Sebastian for its gastronomy and pintxos, every year the city stages a competition in which all the bars seek to create the tastiest, most original pintxos. Winners proudly proclaim their plaques outside their doors, and many establishments are renowned for one dish above all others.
With almost one hundred bas to choose from, knowing where to go and what to order only comes with experience and local knowledge. Your host for the evening has plenty of both, and together you can enjoy an evening of fine food and good company. It's a must-do experience in San Sebastian.
Day 8
Details for Today
San Sebastian:
A Special Basque Experience – Private Cooking Class in a Gastronomic Society
Accommodation: Maria Cristina
Meals: B
Today you will explore Basque cuisine, in a venue usually closed to outsiders.
Basque men gather at sociedades gastronómicas to cook, eat, drink, sing, and socialize. (Until recently, women were excluded.) These clubs have nurtured the Basque culinary tradition, resulting in the current proliferation of top restaurants in and around San Sebastian. It is estimated that over 160 sociedades gastronómicas co-exist and Madrid & Beyond has arranged private access to the most prestigious gastronomic society of them all.
Accompanied by your guide and translator, you will enter and learn about the society from the inside.
Your host and instructor is Iker, a young yet very accomplished chef working is his native city. He is often called upon to cook lunches and dinners for San Sebastian's elite. The mayor is frequently in touch requesting that Iker produces the goods for his distinguished guests. You will spend the morning cooking traditional dishes and discussing Basque cuisine. Once prepared, you will enjoy the fruits of your labor for lunch accompanied by local wines in the society's very egalitarian and modest dining area.
If he is in-house, you will be warmly welcomed to the society by its president, Luis Mokoroa, a very important figure in San Sebastián and in the gastronomic world. When famous chefs, such as Juan Mari Arzak, win prizes for their work in Basque gastronomy, it is invariably Luis Mokoroa who awards them.
For dinner we recommend one of the fantastic Michelin stars restaurants. Head to the world famous Arzak restaurant (3 Michelin stars)
Another excellent option would be Zuberoa – This is the restaurant by well known chef Hilario Arbelaitz. Truly exquisite dishes, carefully elaborated that have earned him one Michelin star. It is housed in a 600 year old farmhouse, the oldest in the valley, beautifully and elegantly appointed on the inside. The inside wooden beams and an accent wall are pained in black which gives quite a dramatic effect.
Day 9
Details for Today
San Sebastian:
Hiking the Basque coastline
Accommodation: Maria Cristina
Meals: B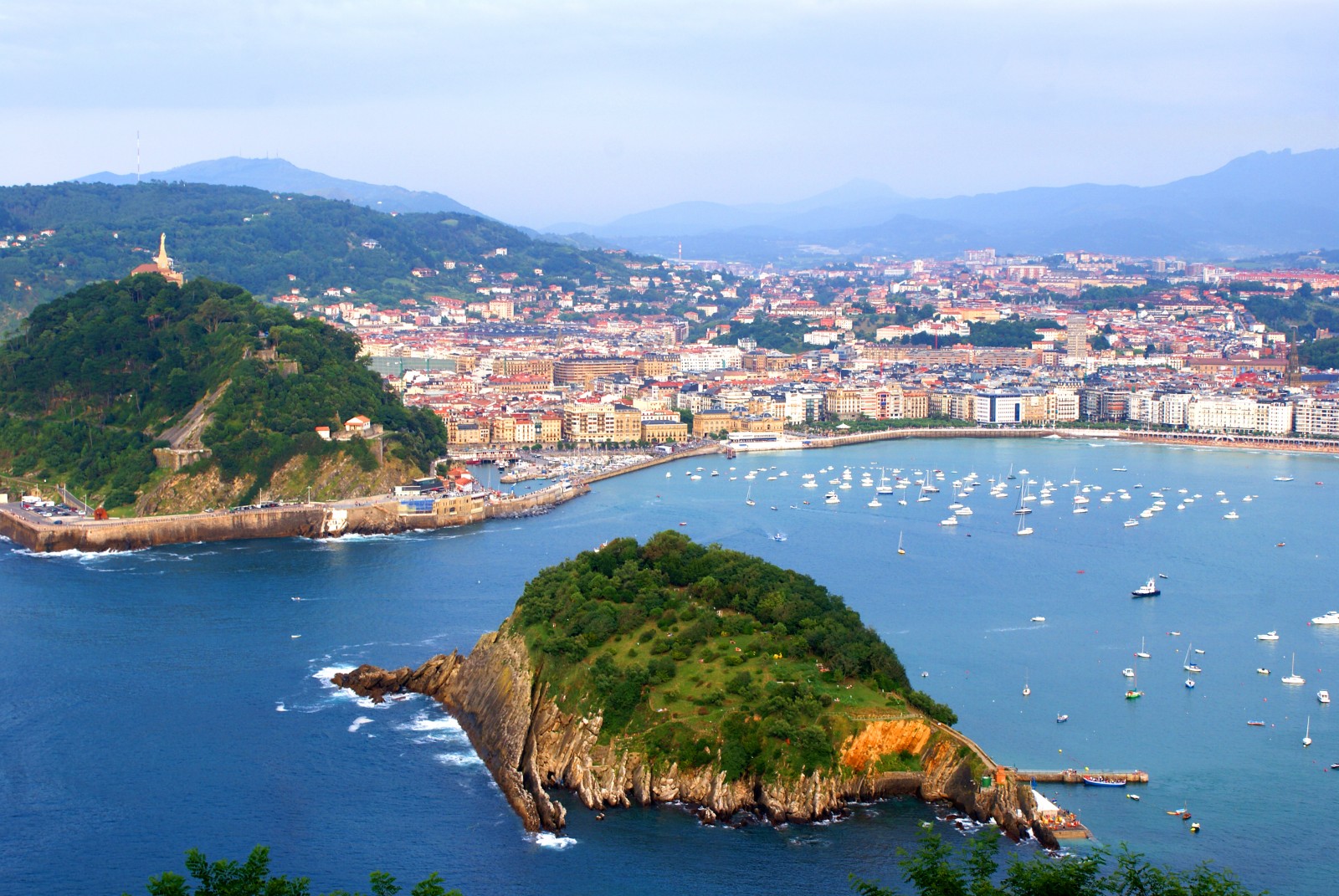 This wonderfully inviting hike takes you from the heart of San Sebastian to the fishing village of Pasajes de San Juan. As you climb up the Monte Ulia overlooking the city, the views of the city and its spectacular situation become more and more glorious. Behind the beautiful beaches and the historic centre of San Sebastian, you'll be able to appreciate the mountainous landscape of the Basque Country which many talk about but few are able to see at first hand.
From the stunning vistas of the city below and mountains on the horizon, you'll then turn away from the city and follow a picturesque route that hugs the rugged coastline and which remains surprisingly unspoiled. You'll pass a striking area of rocky cliffs inhabited by seagulls and our guide will point out mediaeval ruins and the remnants of defense posts that were carved out of the rock during the War of Spanish succession in the 19th century. After a little over 3 miles, you'll come to La Plata Lighthouse, named by the sailors who were struck by its silver tone when viewed from the sea. Head down into Pasajes de San Pedro, a large fishing harbor and where your hike finishes. You can either take a taxi back to San Sebastian with your guide or take the launch across the short stretch of water to Pasajes de San Juan and enjoy a fine lunch with views overlooking the water. This village boasts a colorful cluster of 18th- and 19th-century astride the channel to the sea. The village boasts history too; General Lafayette set out from here to aid the American Revolution and Victor Hugo spent the summer of 1843 here writing his Voyage aux Pyrenees.
Highly recommended and much more than just a good walk.
Drinks and pre- lunch snacks at the end of the hike.
Transfers back to San Sebastian.
Lunch and afternoon at leisure.
Day 10
Details for Today
Urdaibai:
Walk the Urdaibai natural park
Visit the fishing villages of Elantxobe and Bermeo by boat ride
Transfer to Bilbao
Accommodation: Gran Hotel Domine
Meals: B, L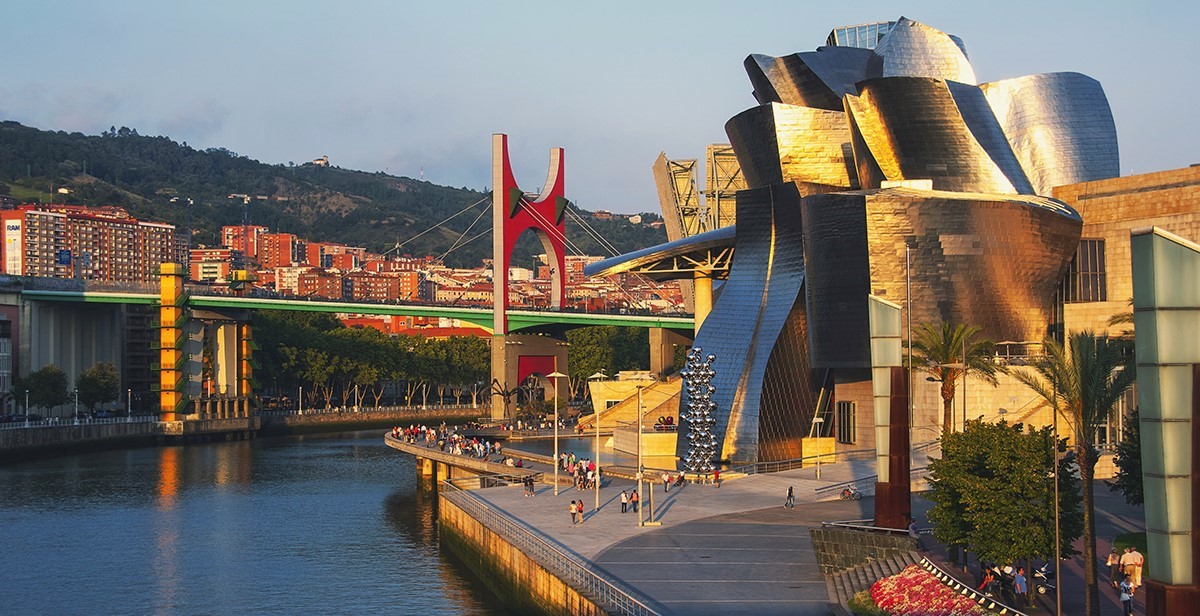 Today you will meet your expert guide and enjoy a fantastic day in Urdaibai.
We will walk the Urdaibai natural park declared Biosphere Reserve by UNESCO.
We will visit the fishing villages of Elantxobe and Bermeo. And as a highlight of the day the visit to Urdaibai Bird centre.
We walk towards San Pedro Atxarre hermitage to reach Laga's beach before heading to Ogoño mountain and ending in Elantxobe, a beautiful little fishing town placed in a stunning hillside.
Here we go on board and by boat we get to the picturesque village of Bermeo.
After enjoying a delicious meal with local products, in the afternoon we visit the Urdaibai Bird Centre, dedicated to the investigation and scientific spreading of birds in Urdaibai Biosphere Reserve.
When ready you will be transferred to Bilbao.
Upon arrival you will check in at the Gran Hotel Domine, where the Restaurante DOMA overlooks the Guggenheim, and is absolutely fabulous for gourmet fans.
Day 11
Details for Today
Bilboa:
Private visit to the The Guggenheim Museum
Accommodation: Gran Hotel Domine

Meals: B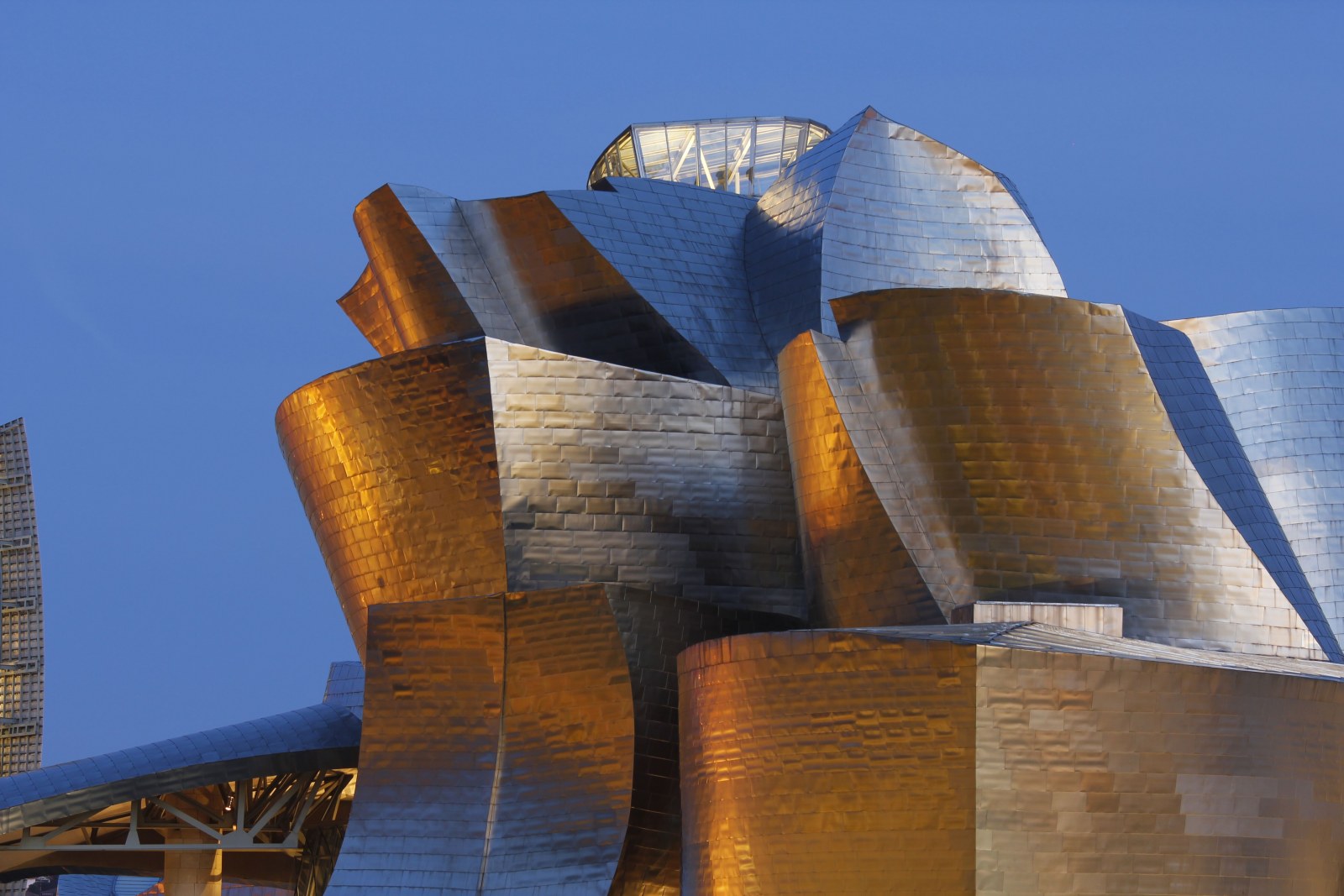 After breakfast, you will meet your expert local for a Private visit to the The Guggenheim Museum
The Guggenheim, designed by Frank O. Gehry, is a masterpiece of design and a wonder of construction. Your guide will introduce you to titanium clad building and its extraordinary combination of interconnecting shapes. Indeed, for all visitors, the Guggenheim creates a sense of awe.
Your guide will explain how it has sparked a renaissance in Bilbao, with creative urban projects transforming the landscape of this city. You will visit the museum with its intriguing collection of vanguard works from the 19th and 20th centuries.
Enjoy dinner at the restaurant Azurmendi… Eneko Atxa has earned 3 Michelin Stars, one of the youngest chefs in the world to earn this accolade (and the youngest in Spain).
¡Buen provecho!
Foodie and Cultural Adventure in Spain (12 days)