On this private guided journey, you will have the chance to explore Bhutan's most memorable and significant sites as you tour through Paro, Thimpu and Punakha. In addition, the 6-day trek, the highlight of this trip, will take you through Bhutan's beautiful mountain side, across valleys, past yak farms, bamboo thickets and apple orchards, and to amazing view points from which you can see the fantastic Himalayan Mountain range (including Mt. Everest!).
Day 1
Details for Today
Arrive: Paro, Bhutan
Paro:
Explore the town at your leisure
Accommodation: Tashi Namgey Resort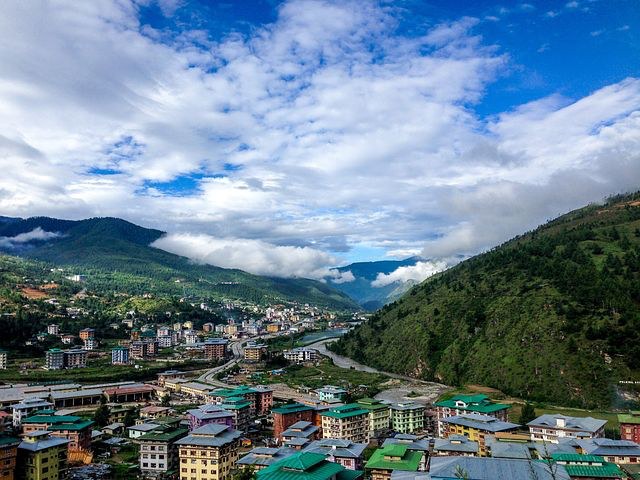 Welcome to Paro, Bhutan!
The flight to Paro is one of the most spectacular in the entire Himalayas. Flying along the Himalayan range from Kathmandu, the journey offers fascinating views and an exciting descent into the Kingdom. Bhutan's first gift to  you  as  you  disembark  from  the  aircraft  will  be  cool, clean  fresh  mountain  air.
After immigration formalities and baggage collection, you will be met by our representative, and afterwards transfer to hotel in Paro. Paro, at an altitude of 2200m/7218ft, is one of the most beautiful valleys in Bhutan. It is home to many of Bhutan's oldest temples and monasteries, National Museum and the country's only airport.
Mount Chomolhari (7,314m)  reigns in white glory  at  the  northern  end  of  the  valley  and  its  glacial  waters  plunge  through deep gorges to form Pa Chhu (Paro river).  If time permits, explore the town on foot. Overnight in Paro.
Day 2
Details for Today
Paro:
Visit the Kyichu Lhakhang, a temple built by Tibetan King Songtsen
Take a walking excursion to Taktshang Monastery (Tiger's Nest)
Transfer: From Paro to Thimphu
Accommodation: Hotel Migmar
Meals: B, L,D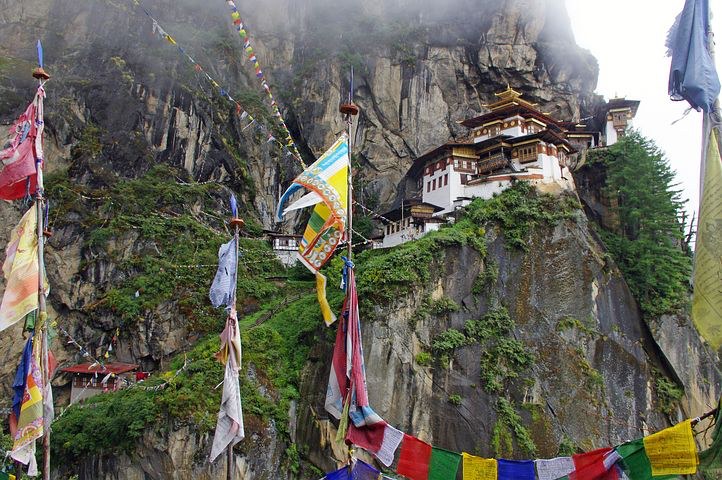 After breakfast, take a short drive to Satsam Chorten. Stop en route at the 7th century Kyichu Lhakhang, one of the 108 temples built in the Himalayas by Tibetan King, Songtsen Gampo. The building of this temple marks the introduction of Buddhism in Bhutan.
On arrival at trail-head point, embark on a walking excursion to Taktshang Monastery: It is one of the most famous of Bhutan monasteries, perched on the side of a cliff 900m above the Paro valley floor. It is said that Guru Rinpoche arrived here on the back of a tigress and meditated at this monastery and hence it is called Tiger's Nest. This site has been recognized as a most sacred place and visited by Shabdrung Ngawang Namgyal in 1646 and now visited  by all Bhutanese at least once in their lifetime. On 19 April, 1998, a fire severely damaged the main structure of building but now this Bhutanese jewel has been restored to its original splendour.
Lunch will be at the famous Taktsang cafeteria overlooking the Tiger's nest hanging on to the Cliffside.
Later in the day drive to Thimphu. Check-into the hotel. The capital town of Bhutan and the center of government, religion and commerce and is a unique city with an unusual mixture of modern development alongside ancient traditions.With the population of about 90,000 it is perhaps still the world's only capital city without a traffic light. Overnight at hotel in Thimphu!
Day 3
Details for Today
Thimphu:
Enjoy a private-guided city tour
Accommodation: Hotel Migmar
Meals: B, L, D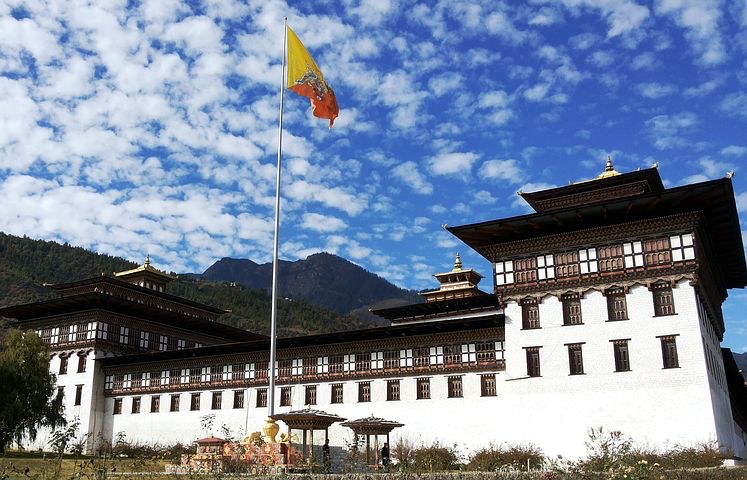 Today, take a guided tour of the city's main attractions! First, visit the Textile Museum and get to know the national art of weaving. Exhibitions introduce the major weaving techniques, styles of local dress and textiles made by women and men.
Then, go to the National Library. The history of Bhutan lies imprinted in archaic texts, which are preserved at the National Library.  Besides thousands of manuscripts and ancient texts, the library also has modern academic books and printing blocks for prayer flags.
Head on to the Institute for Zorig Chusum. Commonly known as Arts & Crafts School or Painting School, the Institute offers a six-year course on the 13 traditional arts and crafts of Bhutan. On a visit, one can see students learning the various skills taught at the school.
Next is the Simply Bhutan Museum. The newly commissioned museum depicts the ancient Bhutanese architecture which is being lost to modernization.  The uniqueness of the structure is in its composition of the materials used. The structure is built reusing old timber, window and door frames and other items from traditional and old demolished houses. The best part is the portrayal of the age-old life styles of the Bhutanese people.
In the afternoon, continue to explore Thimpu! Stop at the Memorial Chorten. This stupa was built in the memory of Bhutan's third King, His Late Majesty, and King Jigme Dorji Wangchuk, who is popularly regarded as Father of modern Bhutan. The paintings and statues inside the monument provide a deep insight into Buddhist philosophy.
Located at a short drive from Thimphu city centre, visitors can get a good overview of the Thimphu valley from the Buddha point (Kuensel Pho drang). You can pay your obeisance and offer prayers to the Buddha, the largest statue in the country and then walk around and take a glimpse of the valley.
Conclude the day with a visit of Trashichhoedzong, "fortress of the glorious religion". This is the center of government and religion, site of monarch's throne room and seat of Je Khenpo or Chief Abbot. Built in 1641 by the political and religious unifier of Bhutan, Shabdrung Ngawang Namgyal, it was reconstructed in 1960s in traditional Bhutanese manner, without nails or architectural plans. After take an exploratory walk around Thimphu Main Street and market area.
Day 4
Details for Today
6 Day Trek Begins
Trek Thimphu to Genekha (4 hours):
Walk along a mule path

Enjoy the scenery

End the day at Genekha School
Accommodation: Genekha Camp
Meals: B,L,D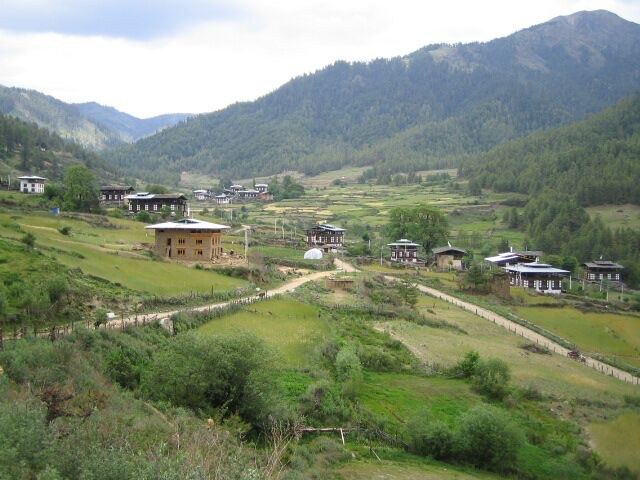 Today begin your six-day trek through Thimphu!
Drive for about 45 min to reach starting point for the trek. The first day's walk is 4 hours along a mule path, passing by terraced paddy fields and coniferous forest, and ending at the signboard of Genekha School. Overnight camp at Genekha (2,800m) alongside a stream.
Day 5
Details for Today
Trek Genekha to Gur (4 hours):
See a variety of wildlife and greenery
Stop at a view point to see the valley below
Accommodation: Gur Camp
Meals: B,L,D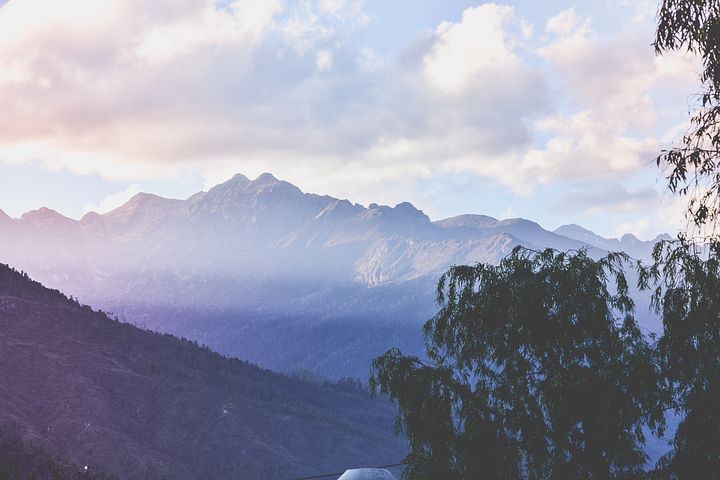 On today's trek, the true communion with nature begins. You will see a variety of alpine flora and also some animals and bird species. After two hours of walking gradually uphill, rest at a huge rock platform, from which there is a picturesque view of the valley below. After another two hours the trek ends for the day. Camp at Gur, where flowers are likely to be abundant.
Day 6
Details for Today
Trek Gur to Labatamba (5 hours):
Hike past wild asparagus meadows
Stop at a view point to see the whole Dagala range
See Yak Herder camps
End the day at Yutsho Lake
Accommodation: Camp Labatamba
Meals: B,L,D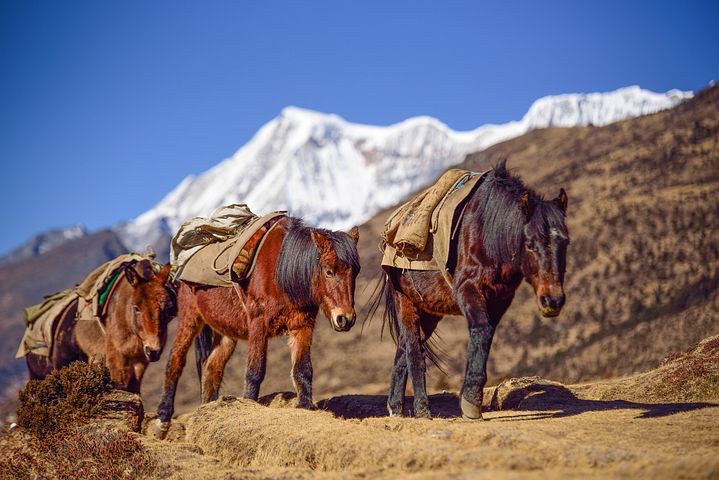 While trekking across the ridges, you can enjoy the beauty of the rugged mountain vegetation. Today's trek takes us across meadows where wild asparagus and other small plants grow. The first pass (4,250m) marked by a large cairn gives a spectacular view of the whole Dagala range, alpine meadows and yak herders camps. We will lunch at a nearby yak herders camp. After lunch we will walk across hills and over meadows, ending the third day of our trek at Yutsho Lake, where golden trout abound. Overnight camp near the lake.
Day 7
Details for Today
Trek Labatamba to Panka (4 hours):
Get a magnificent overveiw of the Himalayas including Mt. Everest

See Himalayan Monal Pheasants
Accommodation: Panka Camp
Meals: B,L,D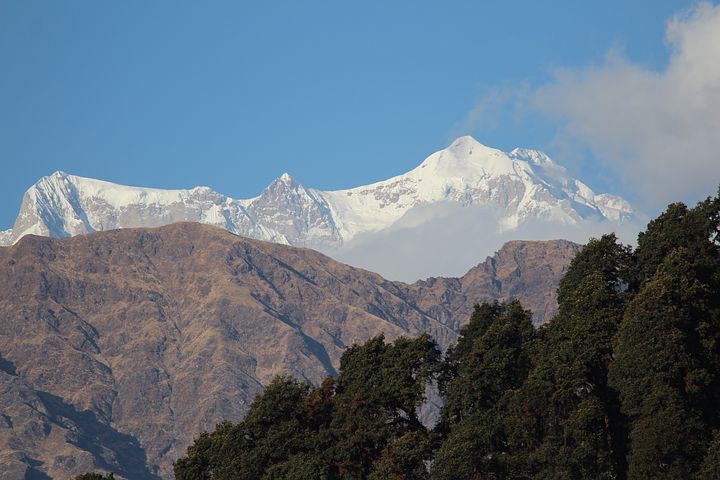 Walk for 20 minutes upwards before beginning the descent at around 4,460m. There will be splendid views of the Himalayas on descent. Your escort will help you in identifying individual peaks such as Mt. Everest, Kanchenjunga, Chomolhari, Jichu Drake, Tsering Khang, Khangbum, Masagang, Tsendegang and Gangchecn Ta. Himalayan monal pheasants are a common sight, due to vegetation in this area. Overnight camp on a grassy meadow at Panka.
Day 8
Details for Today
Trek Panka to Talekha (4 hours):
See a variety of mountain birds
Stop at a view point to see the Thimphu Valley Below
Accommodation: Camp Talekha
Meals: B,L,D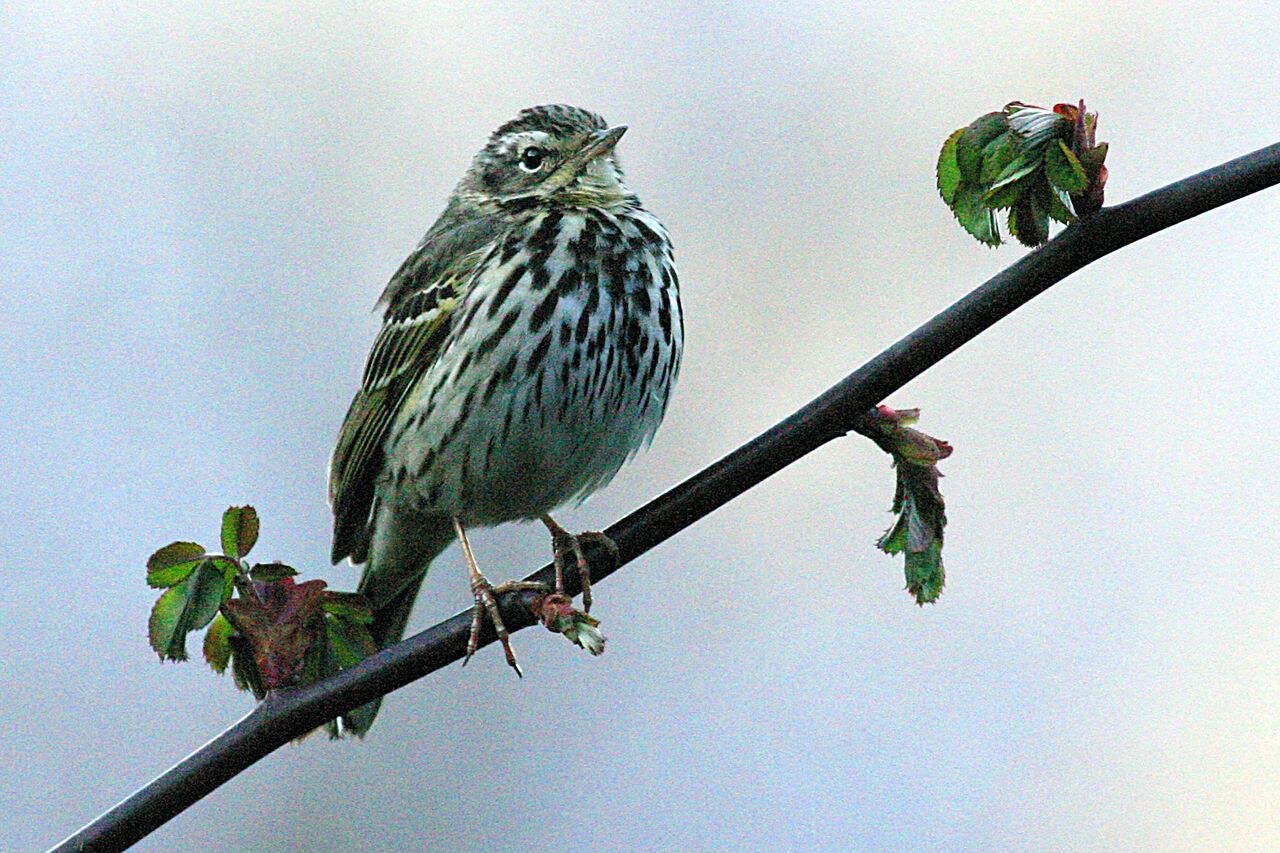 This day entails the crossing of several increasingly impressive passes and you will see many mountain birds along the way. Lunch will be at the point where the trail divides into two paths leading to Talekha and to Wangduephodrang respectively. After lunch, an hour's gradual climb brings us to the top of the last ridge on the Dagala range from where there is a spectacular view of Thimphu valley below. Another hour's walk and you are at the last camp, a little above Talekha monastery.
Day 9
Details for Today
Pass through bamboo thickets wild flowers and apple orchards
Drive back to Thimphu
6 Day Trek Ends
Accommodation: Hotel Migmar
Meals: B, L, D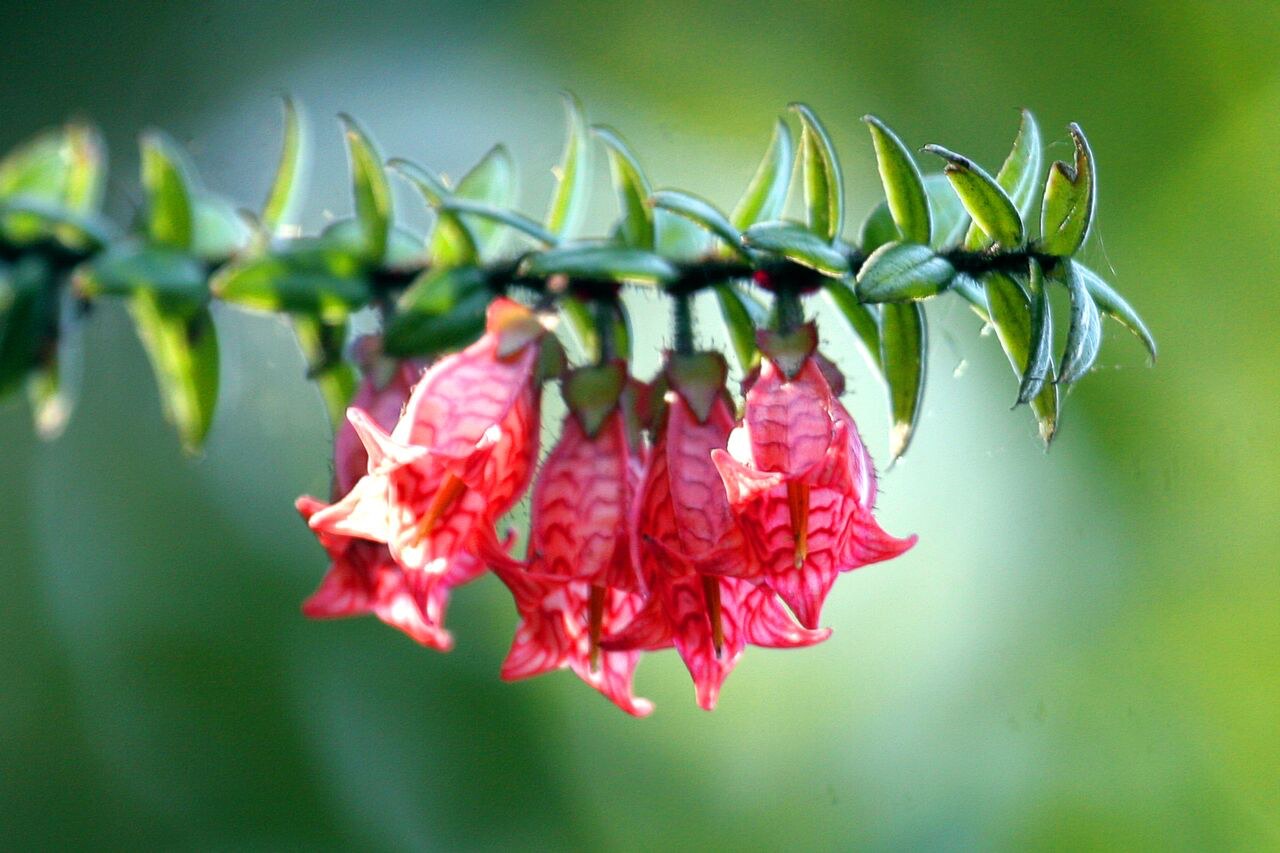 Passing through alpine and mixed vegetation (bamboo thickets and wild flowers) you will reach the Talekha monastery and village. Once again, the view of Thimphu is superb. Walk through mixed vegetation and apple orchards, finally reaching the main road to Thimphu where our transport is waiting for us. Drive to Thimphu in time for lunch. Overnight at hotel in Thimphu.
Day 10
Details for Today
Transfer: From Thimphu to Punakha
Punakha:
Drive through the Dochula Pass
Visit the Punakha Dzong, the "Palace of Great Happiness"
Take an excursion to Chimi Lakhang
Tour the small settlement of Pana
Accommodation: Damchen Resort
Meals: B,L,D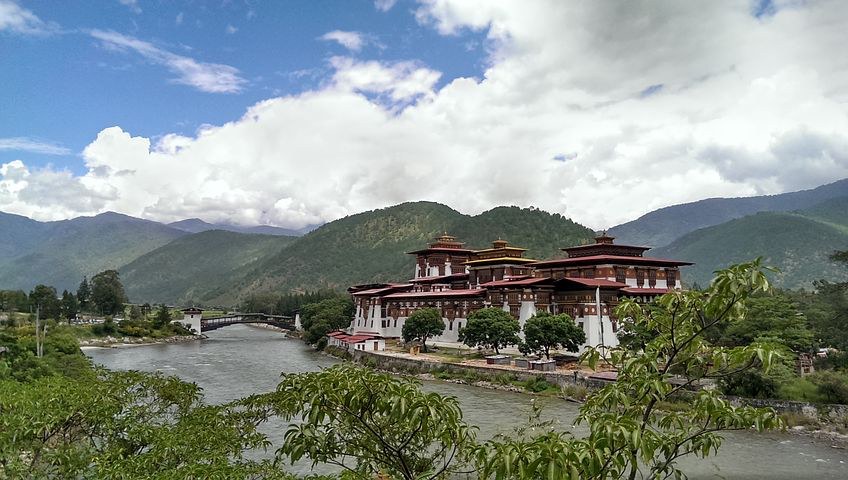 After breakfast at the hotel, drive to Punakha across Dochula pass (3,080m). In Bhutan, the passes are marked by a large Bhutanese Chorten and prayer flags. Dochula pass offers the most spectacular view over the high peaks of the eastern Himalayas on a clear day.
In the afternoon, visit Punakha Dzong or (Palace of Great Happiness), built at the junction of the Phochu and Mochu rivers in 1637 by Shabdrung Ngawang Namgyal. This majestic dzong served as both the religious and the administrative center of Bhutan in the past. It measures some 600 by 240 feet and has a six-story, gold-domed tower. Inside are courtyards and religious statuary that hint at the depth of history and spiritual tradition embodied here. Your guide will illuminate your understanding of this intricate culture that is exotic to us, though long established here.
Later in the day excursion to Chimi Lakhang (from hotel it is about 15 minutes drive and then the walk starts through paddy fields and villages).The Chimi Lhakhang, situated on a hillock in the center of the valley, also known as the temple of fertility. It is widely believed that couples who do not have children and wanting one, if they pray at this temple they are usually blessed with a child shortly after. The trail leads across rice fields to the tiny settlement of Pana, meaning field. A walk through the village near the temple will give you rare glimpses into the daily life and lifestyle of the villagers. Overnight at the hotel in Punakha.
Day 11
Details for Today
Transfer: From Punakha to Paro 
Drive through Wang Chhu and Paro Chhu River Valleys
Visit Simtokha Dzong
Visit Ta Dzong, originally built as a watch tower
Tour Rinpung Dzong
Accommodation: Tashi Namgey Resort
Meals: B, L, D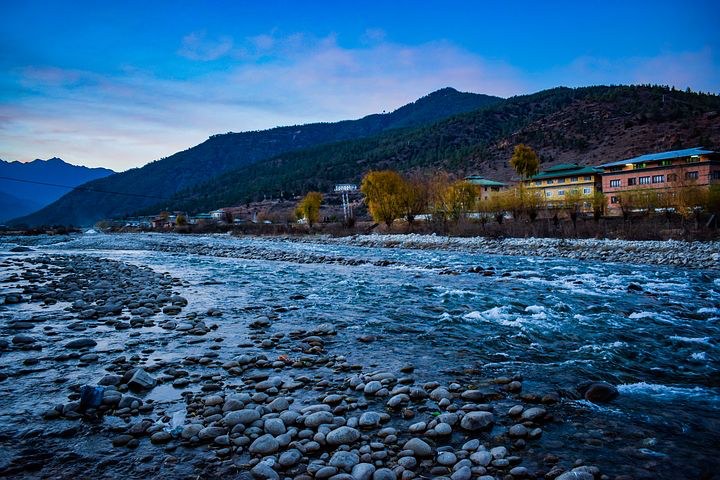 After breakfast, drive back to Paro descending back down from Dochu La. Follow the way back up the dramatic Wang Chhu and Paro Chhu river valleys, before crossing through Paro Town towards the north end of the valley.
En route visit Simtokha Dzong, the place of profound tantric teaching, this dzong now houses a school for the study of the Dzongkha language.
Later in the day after checking into hotel, proceed to visit Ta Dzong, originally built as Watchtower, which now houses National Museum. The extensive collection includes antique thangkha paintings, textiles,weapons & armour, household objects and a rich assortment of natural and historic artifacts.
Then walk down the trail to visit Rinpung Dzong, meaning (Dz fortress of the heap of jewels dz), which has a long and fascinating history. Along the wooden galleries lining the inner courtyard are fine wall paintings illustrating Buddhist lore such as four friends, the old man of long life, the wheel of life, scenes from the life of Milarepa, Mount. Sumeru and other cosmic Mandala. Overnight at the hotel in Paro.
Accommodation
Across five acres of beautiful, lush greenery, you will find the Tashi Namgay Resort. In the core of Paro Valley this resort offers a calm and peaceful environment. Ever concerned for the environment, this hotel has done their best to be green with the use of solar lights, wooden 'shingle' roofing and mud-brick walls.
---
Hotel Migmar is one of the best boutique hotel chains in the capital of Bhutan, delivering the best Bhutanese hospitality services in the region. Opening in 2009 with 27 guest rooms, full service and an all day restaurant and bar the hotel has since grown in popularity and reputation but has never compromised their quality of service or product!
---
Found in the magnificent Punakha valley, this hotel is conveniently located close to Punakha town and river. With rooms that have breathtaking views of the valley and magnificent service and hospitality, this resort is certain to leave you satisfied with your stay and ultimately, your journey.
Trekking through Bhutan (12 Days)