This custom itinerary we composed features three 'home bases'. You will start in Leon – a colonial gem tucked in amid a string of volcanoes that have featured prominently in its history. You will continue to Granada – wonderfully preserved and restored and a hub of culture and history! Finally – you will head to the Pacific Coast near the Bohemian Surf town of San Juan del Sur.
The places are very distinct from one another, and there are great excursions and activities in and around each. The trip features private transfers and private guides throughout. In short – it's awesome!
Day 1
Details for today
Arrive in Nicaragua
Transfer to Leon
Accommodation: El Convento – Standard Room
Meals: B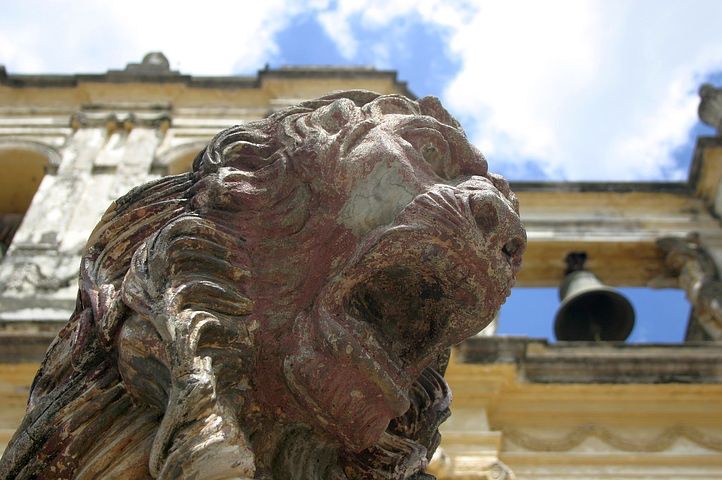 Upon arrival at the airport and clearing customs, you will be met by our guide and our driver. Just look for the guide holding the Terraficionados sign! Enjoy the drive from Managua to Leon del Sur (approx 1.5 hours) and learn a bit about the culture and history of Nicaragua on the way. Once you arrive in Leon, check into El Convento – a wonderfully restored convent-turned-boutique hotel accommodation in the center of town!
Day 2
Details for today
Leon:
'Surfing' on Cerro Negro Volcano
Walking Tour of Leon
Accommodation: El Convento – Standard Room
Meals: B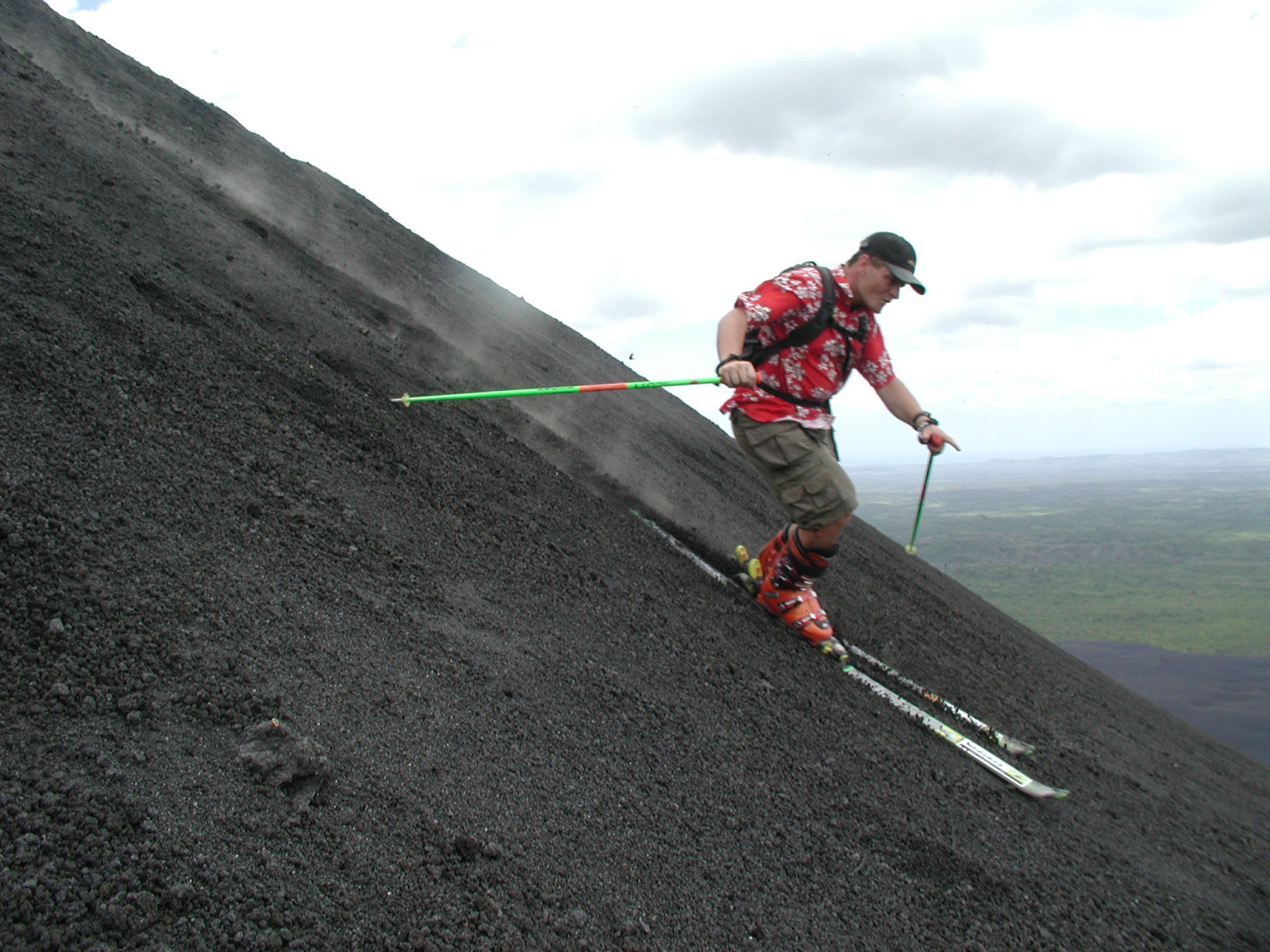 Get an early start for today's adventure! Depart the hotel at 7:00am and head to Cerro Negro Volcano. Cerro Negro is the youngest volcano in Central America at only 160 years old. You will take about an hour to hike to the top of the volcano, trek and explore the crater, enjoy the fantastic vistas, then sandboard back down! This is a really fun and unique activity to say the least!
The afternoon will feature a private walking tour of Leon. Leon was founded in the year 1524 next to Lake Xolotlan and the active Momotombo volcano. There were important indigenous towns in the region; originally Leon was built next to a town known as Imabite but in the year 1610 it was move to its current location after the original settlement was destroyed by a series of eruptions. Today the city is known as the 'Central American Pompeii', as much of the original town was preserved under the volcanic ash. During your tour you will see both the 'old' and the 'new' Leon, and you will learn about the role Leon has played in the social, political, and economic development of Nicaragua.
Following breakfast, you will be picked up by your private guide and driver for your transfer to Granada. Lots to see and do on the way!
In the morning you will explore the Masaya Volcano, followed by a visit to the local artisan markets where a wonderful array of goods and crafts can be found. Masaya Volcano was the first National Park to be established in Nicaragua in 1979. The park includes a beautiful crater lake known as the Masaya Lagoon. You will be taken slowly to the summit of the volcano – en route you will visit the Environmental Interpretation Center, learn about the tectonic and volcanic activity in the region, and get to know the flora and fauna of the refuge.
Following your exploration of Masaya, you will enjoy lunch at one of our favorite restaurants in Granada – El Zaguan!
After a fantastic lunch, you will enjoy a private walking tour of the town of Granada. Granada is a truly beautiful Colonial town perched in a privileged position on the shores of Lake Nicaragua. The town is endowed with many well-preserved churches, and narrow streets with large homes featuring airy indoor patios, tiled roofs, and striking Colonial colors. Your guide will bring the place to life for you.
At the conclusion of your walking tour you will be taken to Cocibolca Marina for a private boat transfer to Jicaro Lodge!
While at Jicaro, relax and enjoy the many amenities and services of the lodge! There is much to do – enjoy the pool and the small beach, venture with the chef to the nearby farm to see how food is raised from farm and field to plate, enjoy spa treatments, and of course enjoy the wonderful culinary experience!
This is truly a special place! Click here to learn more about it: http://www.jicarolodge.com/index.html
Day 4
Details for today
Granada: 
Mombacho Volcano Crater Trek and Canopy Tour/Zip Line
Guided Kayaking on Lake Nicaragua
Accommodation: Jicaro Lodge – Luxury Cottage
Meals: B, L, D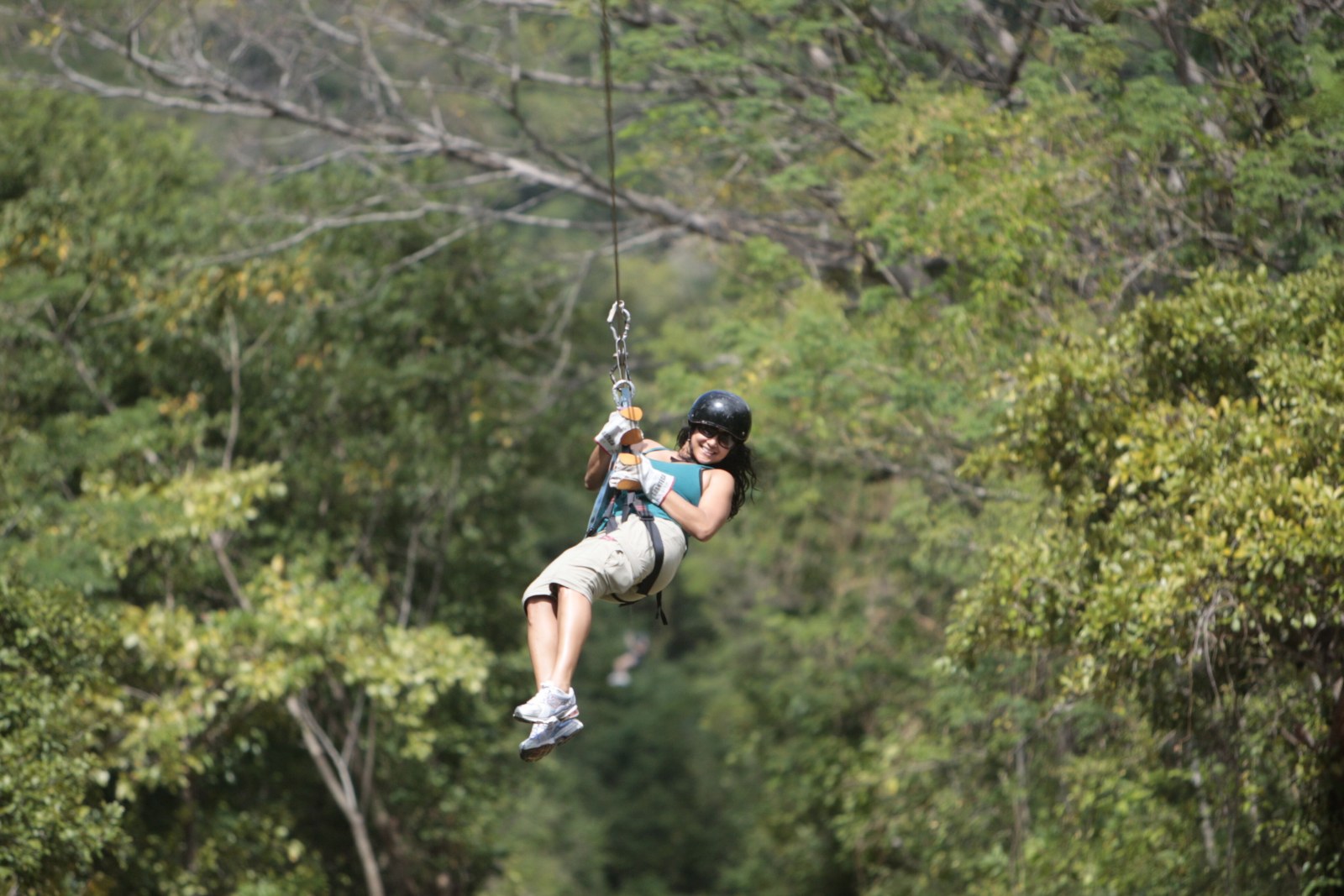 After breakfast, you will be transferred to nearby Mombacho Volcano which stands ominously above the town of Granada!
You'll start with an ascent (by 4×4) up to the crater. The volcano has its own micro-climate and is endowed with a beautiful and diverse cloud forest. At the top, you will be taken on a private-guided hike around the crater ridge. Your naturalist guide will be able to explain the abundant flora and fauna as you enjoy this exploration through the jungle.
Following your hike, you will descend halfway down the volcano, where you will be able to sample some fantastic Nicaraguan coffee and enjoy lunch. Following lunch, you'll continue your descent via a network of ziplines that are strung through the jungle canopy, above the coffee plantation below. It's a spectacular and exhilarating way to head back down!
Later in the afternoon, head back to Jicaro Lodge and enjoy the rest of the day at leisure!
Enjoy all that Jicaro Lodge has to offer! You can spend the day relaxing or being active – go horseback riding, or artisanal fishing on Lake Nicaragua. The choice is yours!
Day 6
Details for today
Transfer to San Juan del Sur
San Juan del Sur:
Explore Rivas and the Twin Volcanos en Route
Accommodation: Morgan's Rock Hacienda and Ecolodge – Standard Bungalow
Meals: B, L, D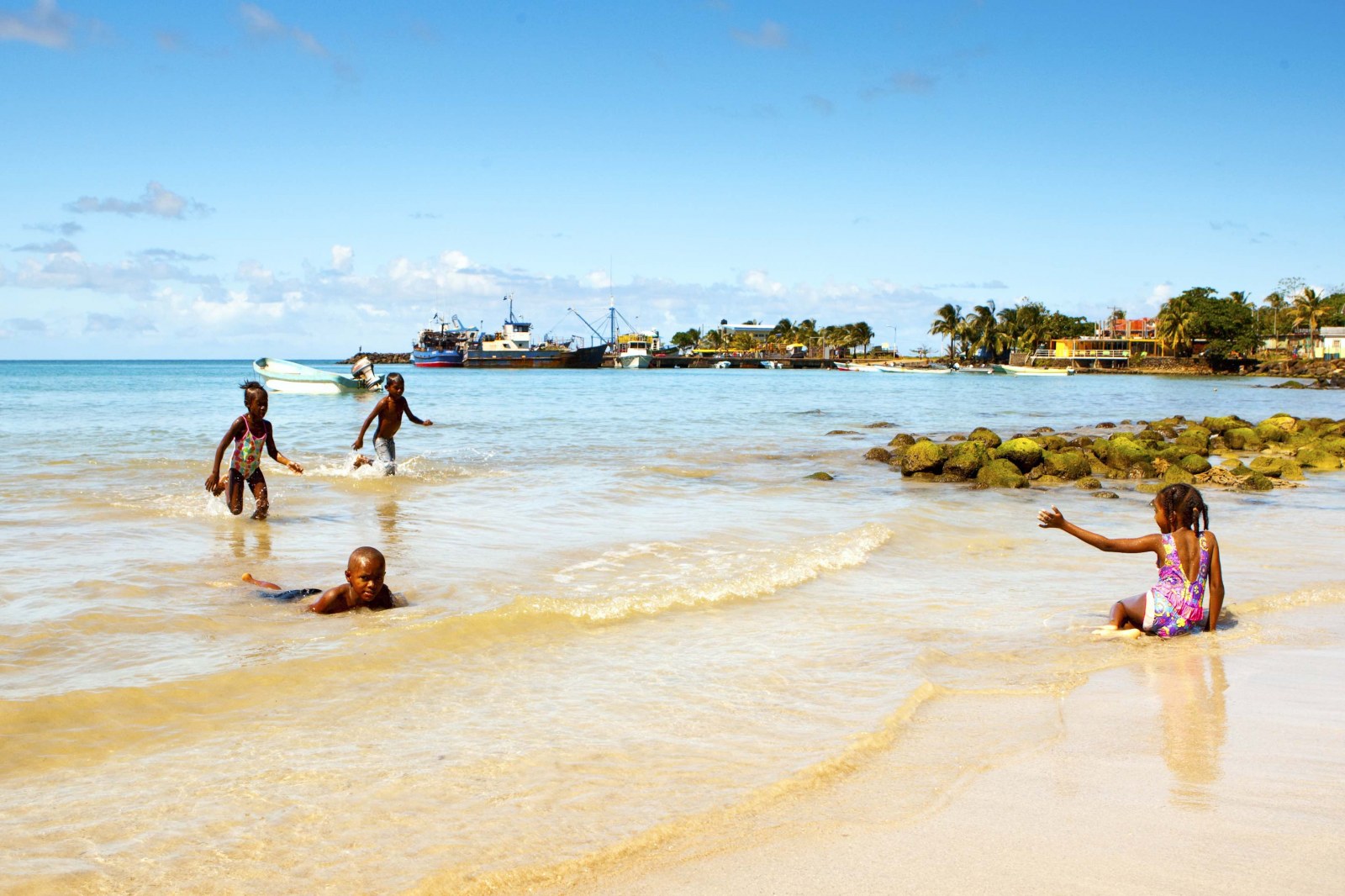 After breakfast, you will transfer by private boat back to Cocibolca port where your private guide and driver will meet you for the transfer to San Juan del Sur and Morgan's Rock Hacienda and Ecolodge (approx 1.5 hours). En route you will pass through Rivas, and you'll likely have a good view of Conception and Maderas – the twin volcanoes that compose Ometepe Island in Lake Nicaragua.
You should arrive at Morgan's Rock by around noon. Check-in, and enjoy the rest of your day at leisure!
Today, you are going to Surf Camp! You will be picked up and driven to beautiful Playa Hermosa. The beach is close to San Juan del Sur, but somewhat remote so you'll likely have the 2-mile long beach to yourselves! This is the area where the TV Series Survivor was filmed!
You will have private surf instruction – first on land, then in the ocean! This beach is perfect for beginners, as there are gentle shore breaks (alongside some of the more advanced breaks in Nicaragua!). The Surf Camp is set up at the Playa Hermosa Beach Hotel (a quaint spot with about 8 rooms) and as such there is a great little restaurant and bar right on the beach. Surf as little or as much as you like, enjoy some mojitos and some lunch, get your 'fill' and head back to Morgan's Rock whenever you like!
Day 8
Details for today
San Juan del Sur:
Day at leisure at Morgan's Rock
Accommodation: Morgan's Rock Hacienda and Ecolodge – Standard Bungalow
Meals: B, L, D
Enjoy the barefoot luxury at this wonderful resort! Relax, be active, the choice is yours! This is a wonderful way to cap off a great vacation in Nicaragua!
For more information about the resort and its activities and amenities – click here: https://www.morgansrock.com
Enjoy your last breakfast in paradise! You will then be met by your private guide and driver for the transfer back to the International airport in Managua for your flight back home (approx 2.5 hours).
Accommodations
Hotel El Convento, Leon, Nicaragua 
El Convento is a wonderfully restored convent-turned-boutique hotel accommodation in the centre of León! Set in a former convent, this Spanish Colonial style hotel is just minutes away from historical landmarks and attractions such as the León Cathedral and the Rubén Darío Museum. 19th century style understated rooms with exposed brickwork that include complementary wifi, flat screen TV's and mini fridges. Free breakfast also included in an elegant restaurant. There's also a courtyard garden, an airy lounge and an outdoor swimming pool for you to enjoy.
---
Jicaro Island Ecolodge, Granada, Nicaragua 
Jicaro Island Ecolodge is Nicaragua's top eco resort, located on a private island in the Granada Isletas of Lake Nicaragua. The ecolodge is located just a short boat ride from the colonial town of Granada with spectacular views of the Mombacho Volcano across the lake. At Jicaro, you stay in your own little or 'casita'. Each casita has a lake view and only a short walk away from the pool, restaurant and more. Jicaro offers many tours or activities as well as wellness retreats. Immerse yourself with peace and relaxation and everything Jicaro Lodge has to offer.
---
Morgan's Rock, San Juan del Sur, Nicaragua
Located on 4,000 acres of a protected jungle reserve, Morgan's Rock is a stylish eco hotel with a private beach and a working organic farm just minutes away, 8km from the city of San Juan del Sur and 31km away from Lake Nicaragua. This unique ecolodge is set in treetops built from sustainable natural materials with terraces with jungle or beach views. Plus some amazing amenities such as an open-air restaurant with a terrace, a pool and a beachside yoga pagoda. Activities are also available such as surfing and hiking.
Nicaragua culture, volcanos and surfing (9 days)