This 15-day trip provides volunteer work, a great outdoor experience, and adventure! You will be volunteering your time at the Tortuguero Village and Sea Turtle Conservancy, where you will be helping out at the recycling center and also helping clean the beach for the turtle nesting season. While helping out with a worthwhile cause, you will also be exploring all the natural beauty that Costa Rica offers, and learning about the locals and their way of life.
Day 2
Details for Today
Transfer via guided drive and boat trip to Tortuguero
Tortuguero:
Visit Tortuguero Village
Sea Turtle Conservancy
Accommodation: Tortuga Lodge & Gardens

Meals: B, L, D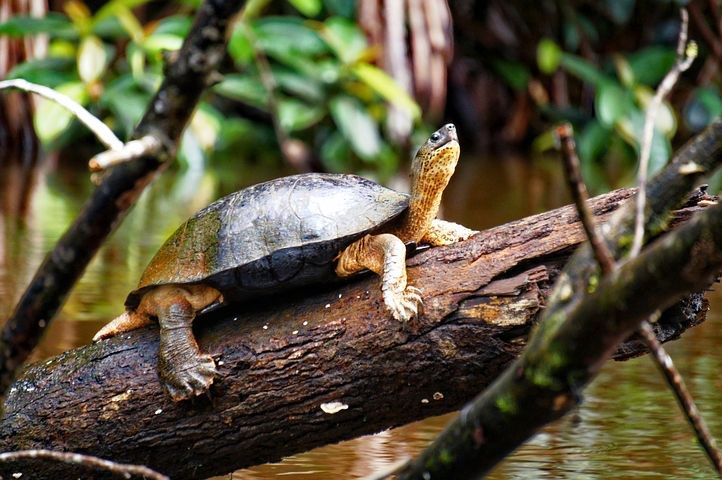 After an early morning welcome breakfast, join your Naturalist Guide for a 3.5 to 4 hours' drive to the Atlantic lowlands near Limon where you will board a boat with a local captain for the 1.5 hour trip to Tortuguero. You will have the opportunity to observe some of the area's wildlife during your boat ride along the creeks to reach the lodge. Arrive at Tortuga Lodge mid to late afternoon. In the afternoon you will visit the Tortuguero Village and Sea Turtle Conservancy.
About Tortuguero Village & Sea Turtle Conservancy:
The first inhabitants of the area were the Zambo-Miskito Indians and escaped slaves; they controlled the entire Caribbean coast raiding cacao plantations and hunting turtle. Nineteenth century sailors included the coast of Tortuguero in their route because they were able to purchase turtle meat, oil and shell to be sold in Europe. Today's descendants are mostly from Jamaica, Costa Rica's main Caribbean city of Limon (also of Jamaican descent) and Nicaragua. They came to the north Atlantic Coast of Costa Rica in the early 1940's to work for a lumber company. At that time Tortuguero residents survived on subsistence hunting, the bananas, plantains and cassava that they could grow and of course they fished. Most of the men worked logging the forest they then tied the logs together and floated the logs down river where a boat would haul them to port. Over time, the village became more focused on tourism and today most of the adults work in some form of tourism or conservation related business.
The village has made a big effort to get their basic needs met such as running water, medical and dental care, garbage collection and management. Visit the local school (when in session) the Park headquarters, the general goods store and walk down the paths with colorful Afro-Caribbean homes. Stop for a chat with the locals and learn about their way of life.
Visit the museum founded by the Sea Turtle Conservation, formerly known as the Caribbean Conservation Corporation (CCC). The late Dr. Archie Carr began to study and tag the thousands of Atlantic Green Sea Turtles that every year, from June through October, comes to Tortuguero Beach to lay their eggs. The study began in 1959 and has continued without fail ever since, under the auspices of the STC. It is the longest-running continuous study of its kind in the world, their work has greatly improved the survival outlook for several species of sea turtles and it has had a profound effect on the community of Tortuguero. The organization began its work in Costa Rica, but has expanded its research and conservation efforts throughout Central America and the Wider Caribbean.
Day 3
Details for Today
Tortuguero:
Volunteering at the Recycling Center and the Tortuguero Village Community
Accommodation: Tortuga Lodge & Gardens

Meals: B, L, D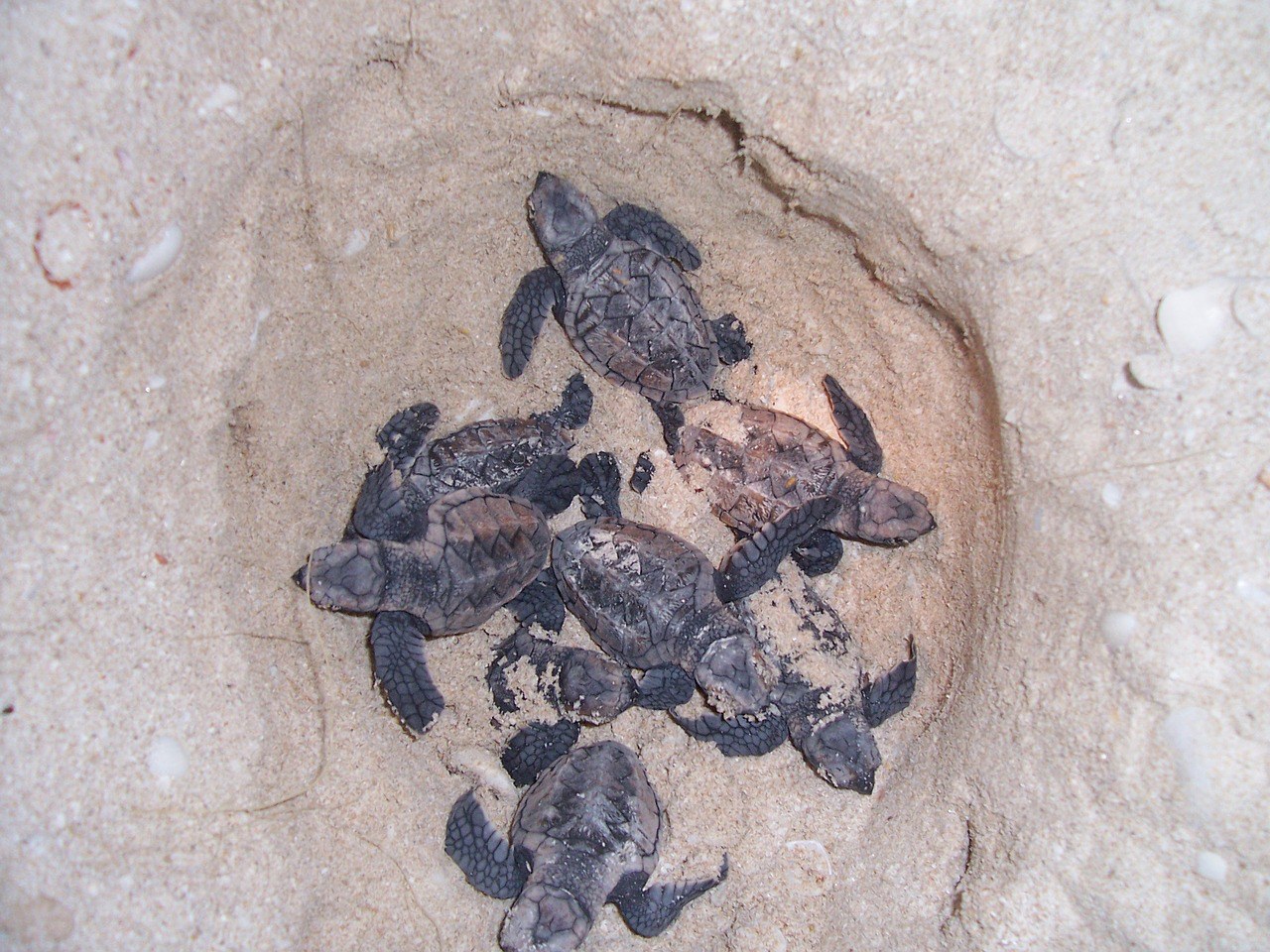 Today you will spend the day volunteering at the collection and recycling center and also helping clean the beach for the turtle nesting season.
Day 4
Details for Today
Tortuguero:
Natural History Boat Excursion
Standard Night Time Turtle Nesting (July–October only)
Accommodation: Tortuga Lodge & Gardens
Meals: B, L, D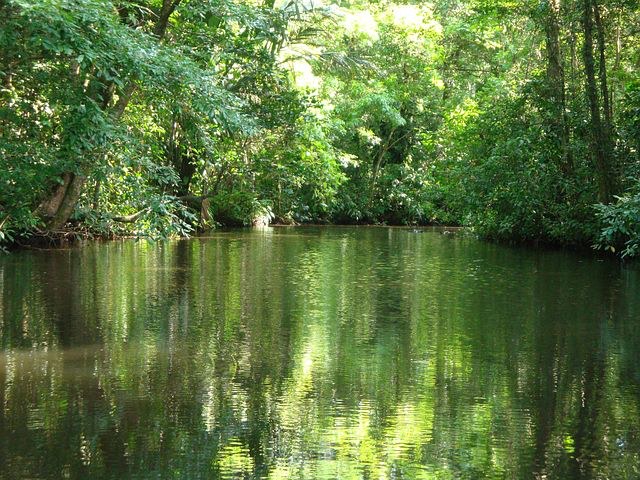 After breakfast, leave the lodge by boat with your naturalist guide to explore the creeks of Tortuguero National Park. The morning hours are especially active in the rain forest when the wildlife is hungry and in search of their energy source for the day. It's not uncommon to find troops of Howler monkeys in search of tender young figs or the leaves of the Monkey Plumtree. You might even encounter a River Otter hunting. The Northern Jacana is often perched on an island of Water Hyacinth looking for insects and miniature shrimp, and the caiman is quietly waiting for its next meal to swim closer to you.
This tour is a three-hour trip into the backwater lagoons and creeks of Tortuguero National Park. Return to the lodge in time for lunch.
In the nighttime, escorted by the best Tortuguero Guides available, you will have the opportunity to see a major nesting beach for the Atlantic Green Sea Turtle up close. You will stand just a few feet from a 300 pound Green Sea Turtle while she lays 80-100 eggs, covers up her nest, perhaps digs a false nest to throw off predators, and, finally, after more than an hour, returns to the sea.
Day 5
Details for Today
Tortuguero: 
Share your English knowledge with young adults
Accommodation: Tortuga Lodge & Gardens

Meals: B, L, D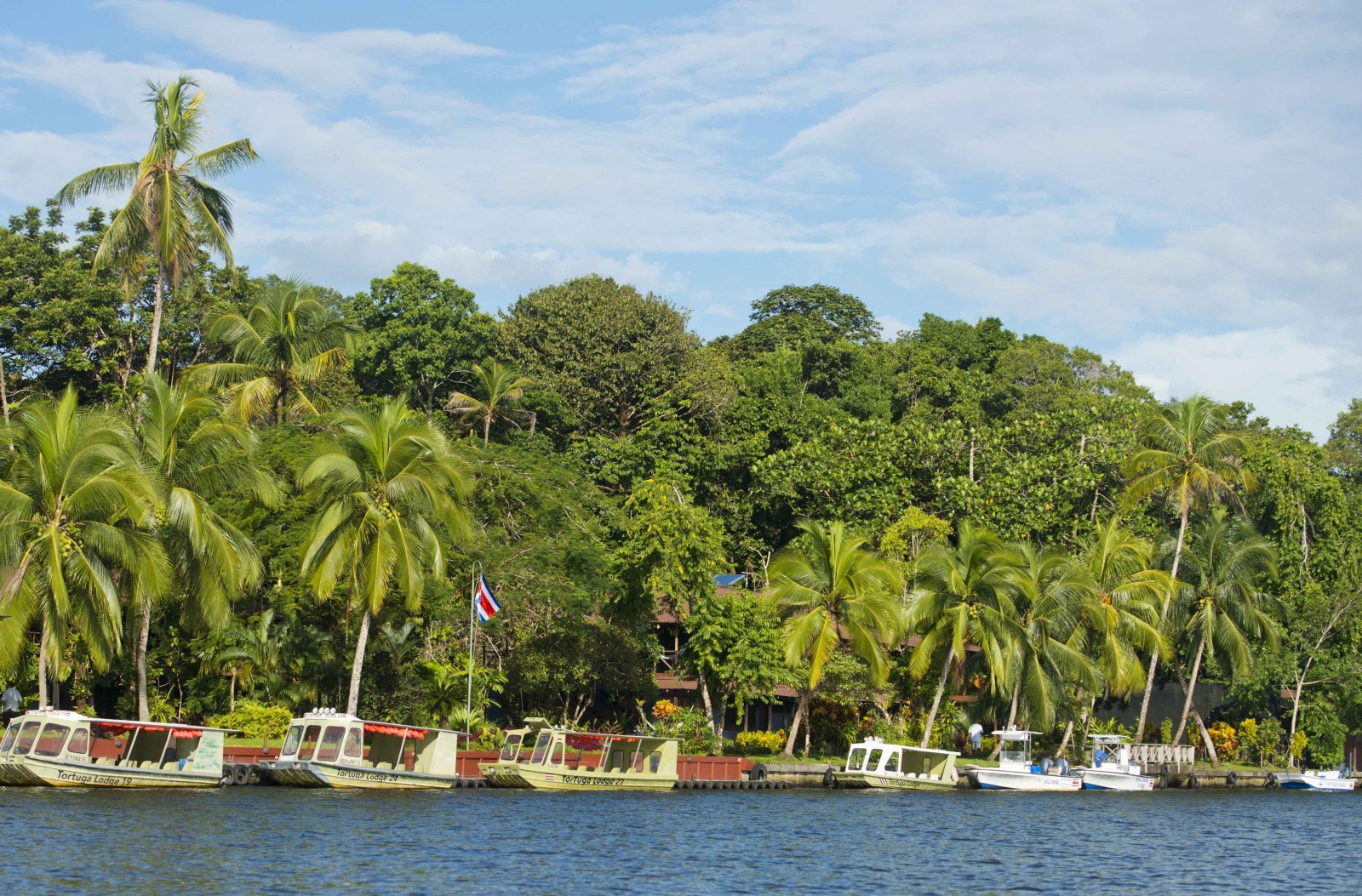 For children in the developing world, nothing beyond the Three R's in their language is as valuable for them to learn English. Young adults with a working knowledge of English have vastly more opportunities than their monolingual peers. In Tortuguero a town where at times there are more English speaking visitors than inhabitants, the vast majority of children grow up without learning English.
Today you will be at Tortuga Lodge sharing your English knowledge and learning about the life of the child from Tortuguero. Children as young as 10 are welcome to participate.
Day 6
Details for Today
Transfer by boat to La Pavona, and then drive to Sarapiqui River
Sarapiqui River:
Sarapiqui River Rafting Adventure
Transfer  to the Arenal Volcano area
Accommodations: Arenal Manoa
Meals: B,L,D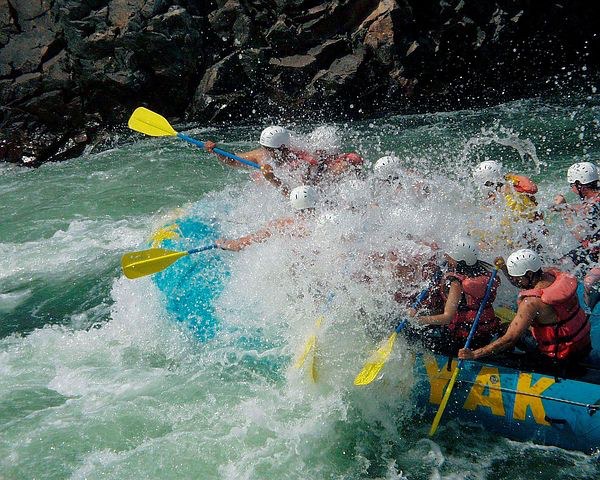 Image credit: White Water Magazine (https://www.whitewatermag.com/)
Early morning, after breakfast at the lodge, join your boat and local guide and depart for the 1.5 hour trip to La Pavona. Here a private vehicle is waiting to take you to the Sarapiqui River.
At Sarapiqui River, you will embark on a river rafting adventure. The trip starts in the community of La Virgen de Sarapiquí, one of the most important in the area. The river runs through impressive rainforest, which towers over the banks of the river, exhilarating sections of Class II-III whitewater, clear pools of water, and the trip takes place amongst a wide range of flora and fauna.  The adventure is 7 miles (11 km) long and normally takes about 2 ½ hours. It includes a brief stop with a fruit buffet and time to swim.
After lunch, change and get ready for the approximate 3 hour drive to the Arenal Volcano area.
Day 7
Details for Today
Arenal:
Finca Educativa Don Juan, a local farm
Hot springs at Ecotermales La Fortuna
Accommodation: Arenal Manoa
Meals: B,L,D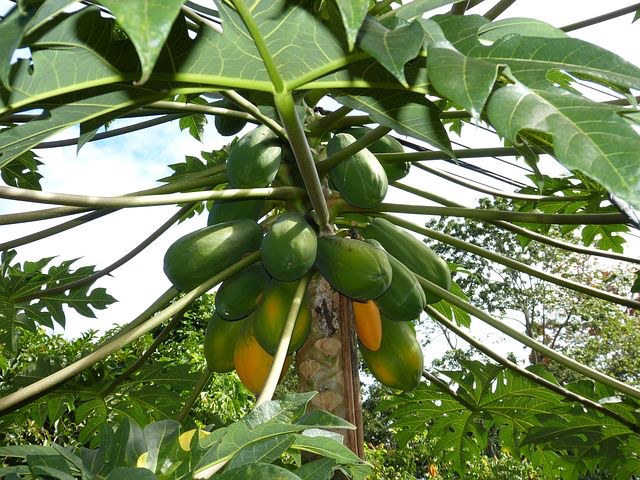 This morning you will visit Finca Educativa Don Juan, a farm located 5 minutes from Fortuna. Don Juan will give you an approximately 2 ½ hour tour through the plantations, which includes fruits you may have never seen at the supermarket. Learn about the preparation, health benefits and industrial uses of the products he has available in his plantations.  This farm is a paradise for birds since the land and the farm attract them in a natural way. The farm also offers a "tragic he" (sugar mill), where you will learn to process sugar cane. After learning about the proper use of the land, you will have an organic lunch made by Dona Yamileth, Don Juan's wife.
In the afternoon, visit the hot springs at Ecotermales La Fortuna. Owned and run by the local Hidalgo family, native settlers and entrepreneurs of La Fortuna, their Hot Springs are still the ideal alternative to the overcrowded hot springs in the Arenal Area. The springs consist of 5 free-flowing pools set in a natural river gorge. Water temperature ranges from 100ºF (38ºC) to 109ºF (43ºC) depending on the pool.
A Costa Rican Homestyle meal in the restaurant modeled after the first house that Don Manuel and Doña Hortemida Hidalgo built when they settled on the farm in 1940 is included.
Day 8
Details for Today
Transfer: Drive to Cordillera de Tilara
Arenal:
Sky Tram Adventure, Sky Trek and Sky Walk
Accommodation: Arenal Manoa
Meals: B, L, D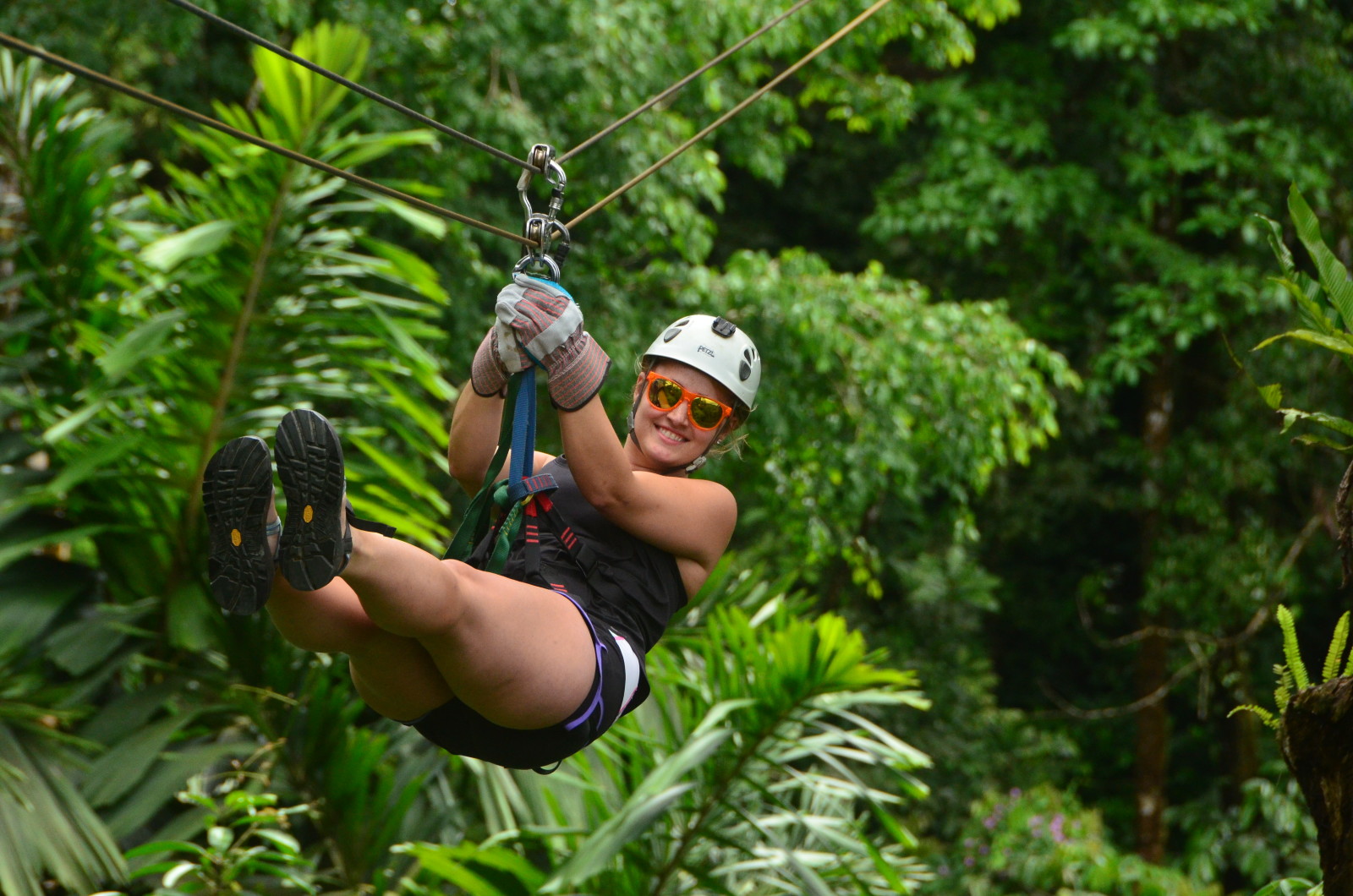 This morning you will be driven to a private reserve near the north-facing slopes of the Cordillera de Tilarán. This area offers volcano views that can be observed from an aerial Sky Tram that rises 236 meters in a 1250 meters ride. You will be accompanied by a bilingual guide to point out and explain more about the wild species found in the reserve. The tram can be stopped at any point on the way, allowing the visitors to take photographs or spot native wildlife. The tram resembles a ski lift with hanging gondolas and takes participants up to a mirador (lookout point) designed to see the surrounding rain forest.
The Sky Trek zip line starts from the observation platform. There are ten zip line cables, and they range in height from 30 meters to 200 meters, and in length from 200 meters to 750 meters. Before leaving the main building to start your activity, you will be fitted with all of the necessary safety equipment: harness, helmet, gloves.  While you zip along the nearly two miles (three kilometers) of cables, you will be immersed in the rain forest. The experience offers panoramic views of the volcano and lake.
Next, the Sky Walk. This walk consists of a rainforest trail which connects a series of suspension bridges located over the treetops. The trail ascends along some ravines and hills, permitting the visitor opportunities to spot wildlife while crossing through dense forest as well as light gaps.
Day 9
Details for Today
Arenal:
Visit and volunteer at Asis Project
Evening Guided Hike
Accommodation: Arenal Manoa
Meals: B, L, D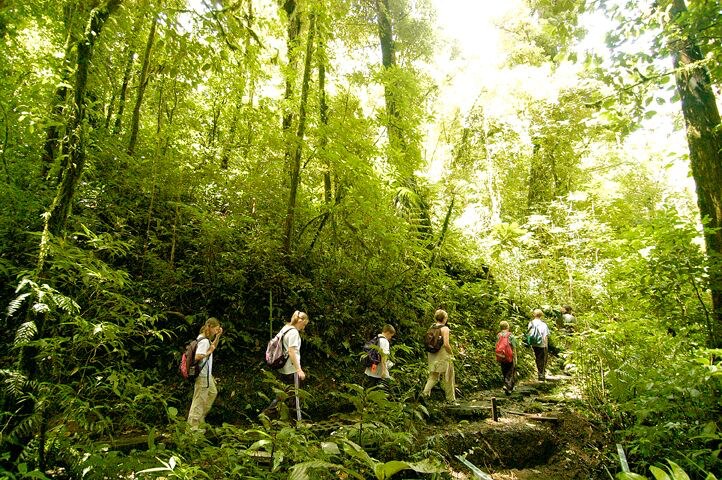 Visitors will learn about environmental conservation, ecology, and other environmental subjects. You will also have the unique opportunity to interact with the animals. For those visitors who would like to get more involved, there is the option to do Volunteer Work once they have finished the Tour. This "Volunteer Work" includes some activities such as feeding the animals, washing the enclosures, making toys for the animals and other projects as needed.
In the evening, embark on a guided hike in the Eco-center Danaus, a small Biological Reserve that has been left to regenerate naturally with native plants and wildlife. A bilingual interpretive guide will point out wildlife that is easily viewed at night, including sloths, caiman, spiders, the red-eyed tree frog, bats, moths and birds among others.
Day 11
Details for Today
Potrero Beach:
Accommodation: Bahia del Sol Beach Front Hotel & Suites
Meals: B, L,D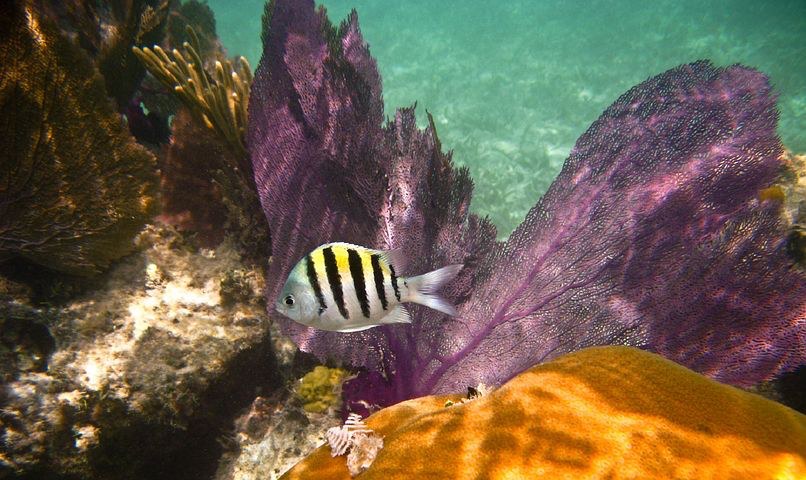 The soothing waters of the Pacific Ocean around the Papagayo Gulf will be your playground for exploration and discoveries. You will board a 38" feet boat to partake in a relaxing experience around islets, hidden coves, and splendorous landscape. Your expert captain will sail around these marine realms in search of good snorkeling sites.
You will be scouting for a couple of good sightseeing areas along with your guide. We can expect to find some fish like the sergeant major, damsel fish, parrot fish, angel fish, box fish and much more like moray eels, as well as sea turtles. Dolphins usually accompany the trip, mostly bottle-nosed and pantropical spotted. During some parts of the year, the possibilities are also good for spotting humped- back whales in waters close enough to the coast. Your guide will be sharing some sweet cookies after the all the swimming.
Day 12
Details for Today
Potrero Beach:
Explore Rincon de La Vieja National Park
Accommodation: Bahia del Sol Beach Front Hotel & Suites
Meals: B, L, D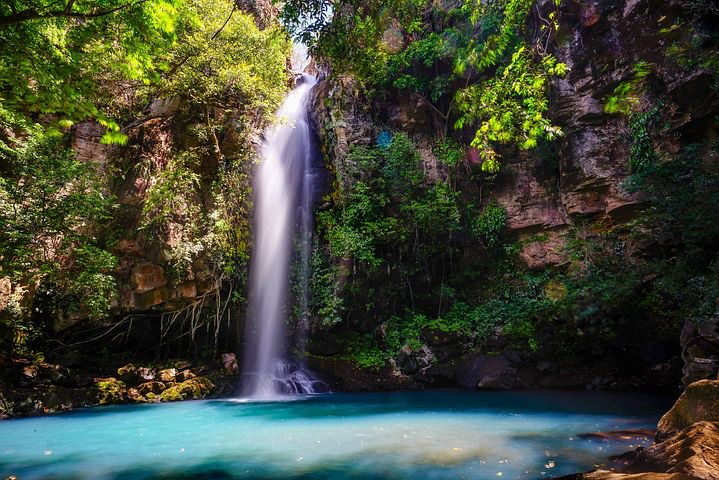 Rincon de La Vieja National Park was created in 1973 to protect the flora, fauna and watersheds around Rincon de La Vieja Volcano. The Park extends over 14,083 hectares of semi-deciduous forest and very moist forest and includes a barren, rocky terrain at altitudes that range from 650 meters to 1,916 meters above sea level on the Caribbean and Pacific sides of the Guanacaste Volcanic Mountain Range.The climate in this national park is so diverse that areas with a severe dry season lasting 4 or 5 months are immediately followed by others, near the summit or on the Caribbean side, where there is constant rainfall, which gives rise to a forest mass rich in epiphytes.
The differences in altitude and climate play a major role in the distribution of the flora and fauna. There are three storeys of vegetation: that of the lowlands found between 650-1,200 meters above sea level where typical growth includes masicaran, bitterwood, ear tree, gumbo-limbo and Spanish cedar; that of the intermediate zone at 1,200-1,400 meters above sea level with didymo Panax, yellow manhood, you and especially, cupey, which sometimes forms almost pure groves that are completely twisted out of shape by the raging winds; and that of the heights at 1,400 meters above sea level as far as the summit with low-growing forest and highly branched trees laden with moss and other vines and creepers.
Identification has been made in the park of 257 species of birds, including the resplendent Quetzal, the black-faced solitaire, the great curassow, the Montezuma oropendula, the emerald toucanet, the elegant trogon, the blue-throated goldentail, the spectacled owl, the White-fronted Amazon, the three-wattled bellbird, the green Amazon and the laughing falcon. Other mammals that find refuge in this remote mountainous region are cougars, jaguars, tiger cats, howler, spider and white-faced capuchin monkeys, ocelots, tayras, kinkajous, two-toed sloths, white-nosed coaties, and Northern tamanduas. Felines, tapirs, Bonaparte tinamous and black guans abound in the cupey groves.Rincon de La Vieja National Park also protects a vast network of rivers and streams that feed the basin of Nicoya Gulf and the floodplains south of Lake Nicaragua.
Rincon de La Vieja Volcano stands at 1,895 meters above sea level. It has an active crater which emits steam and gasses of magmatic origin. During its last eruption in 1966-1967 and 1991, it spewed out mainly ash. Like Orosi, Cacao, Miravalles, and Tenorio, this towering volcano originated at the end of the period known as the Pliocene, approximately a million years ago. The larger volcanic structure to which it belongs is composed of a row of nine volcanoes, the most spectacular being Santa Maria (1,916 meters above sea level) and Von Seebach (1,985 meters above sea level). The Santa Maria crater is filled with a lake of 2.5 hectares surrounded by lush vegetation. On a clear day, it is possible to see Lake Nicaragua, Santa Elena Gulf, and Culebra Bay. Due to its proximity to Rincon de La Vieja, the only currently active volcano, it is believed that Santa Maria could begin to erupt at any moment. Von Seebach is an eroded crater covered with pumice stone and moss. Between it and Rincon de La Vieja and Santa Maria lies a depression, presumably from another very eroded crater, with a lake of cold water. It is known as Lake Los Jilgueros and measures 6.5 hectares, and is also surrounded by lush evergreen vegetation. The site frequented by black-faced solitaires, resplendent quetzals, and tapirs. In the western sector, a colonizing process has begun on the rocky terrain where the plant life was burned away by the acid clouds emitted by the volcano. On the southern slope, between 700 and 900 meters above sea level, there is a faultline with some fumaroles at the sites known as Las Hornillas and Las Pailas.
Mention must also be made of the hot springs near the Park Headquarters. San Roque and Cañas Dulces, neighbors of the volcano, are dacitic domes in which the magma was unable to reach the surface as it solidified too soon. Las Hornillas are kitchen stoves where columns of steam, sulfur dioxide, hydrogen sulfide, and other gasses shoot out of cracks and fissures in the earth's crust.
Las Pailas are sites with geysers and bubbling mud pots that associated with hot-water underground reservoirs buried beneath layers of dirt. They extend over approximately 50 hectares. Another attraction of this mountain is the group of four waterfalls 60-70 meters high located at Agria ravine, a rocky terrain devastated by the volcanic eruptions. There are also paths that lead from the Park Headquarters to the various points of interest in the park: the hot springs-3kms.; Las Pailas-6kms.; Las Hornillas-9kms.; Santa Maria Volcano-12 km.; and the look-out at Mirador-1 km. The Park Headquarters are located 25 km northwest of Liberia, along the picturesque road to Colonia Blanca.
Day 13
Details for Today
Potrero Beach:
Tamarindo Mangrove Boat Excursion
Surf Lessons
Accommodation: Bahia del Sol Beach Front Hotel & Suites
Meals: B, L, D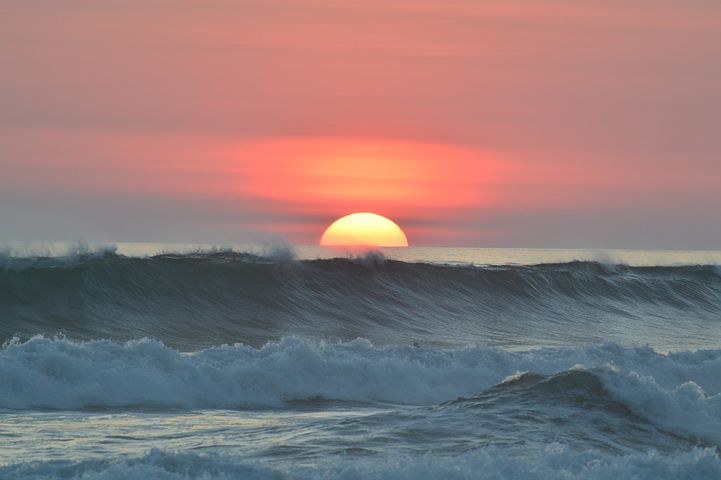 Tamarindo Wildlife Refuge protects a large estuary, mangrove forest, and tropical dry forest in an area covering almost 500 hectares. This morning, a small and slight boat takes you to the narrow canals so that you may observe local wildlife, including bird species and monkeys while learning about the unique ecosystem of the mangrove forest.
In the afternoon, you're going to surf school! The experienced instructors will guarantee that you will be able to stand up on your surfboard and ride your first wave in your first class.
Day 14
Details for Today
Transfer to San Jose
En route:
Accommodation: Hotel Presidente
Meals: B, L, D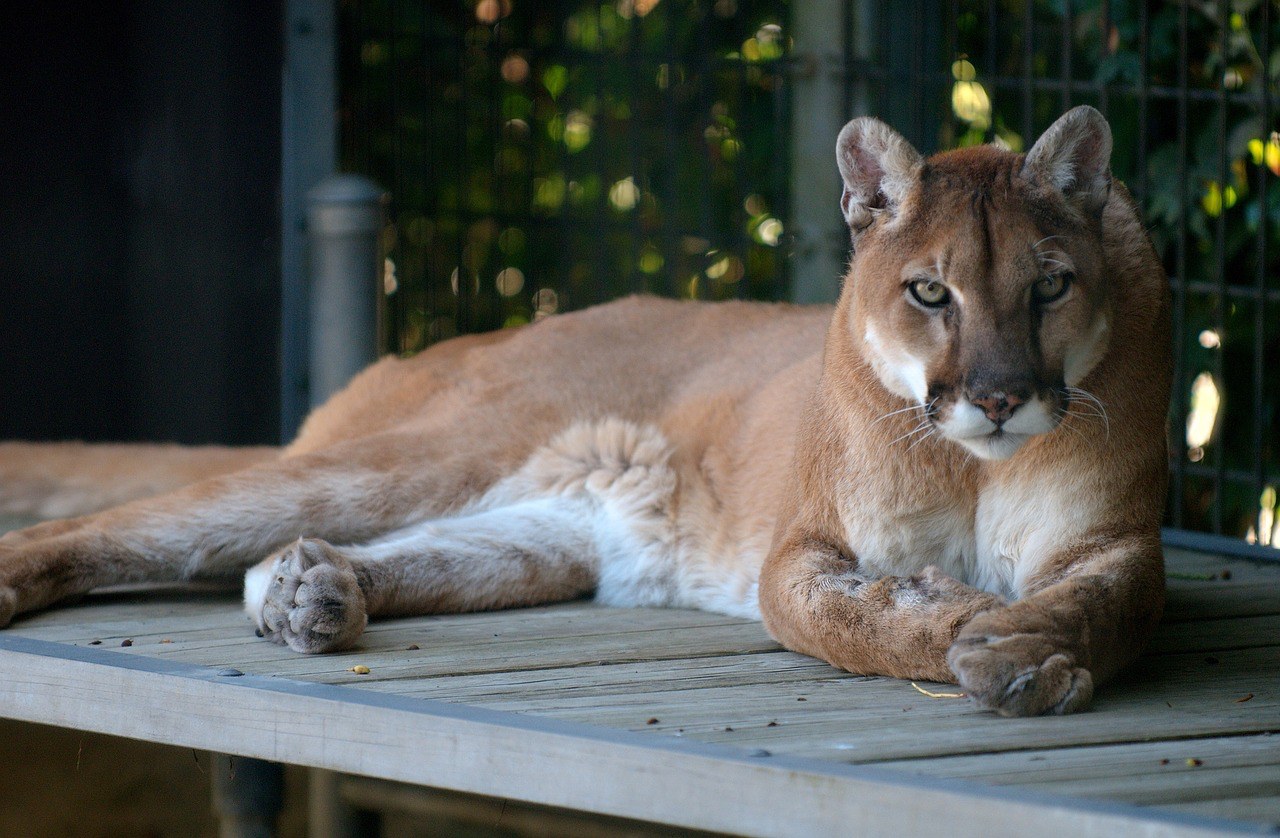 Join your guide and driver and depart for the approximate 5-hour drive back to San Jose. En-route stop at Las Pumas Rescue Center.
Located in Cañas, Guanacaste this animal shelter helps to protect numerous types of Costa Rican jungle cats such as panther, puma, and ocelot. There are also birds, foxes and the like. These animals were abandoned or injured. Many of the animals are protect species. After lunch continue to San Jose.
Costa Rica Voluntourism (15 days)