The T'21 International Adventure in Croatia is an 8 day / 7 night island hopping tour around the most spectacular coastline in the Adriatic, all aboard a small private charter cruise ship, booked exclusively for the Tuck Class. We have planned a perfect mix of active excursions for you to explore the stunning environs and local culture. You will have an opportunity to swim in crystal clear waters of picturesque bays, explore tiny islands and secluded coves, hike magnificent peaks, and visit ancient ports and historic towns by night. Tuck Partners are welcome to join!
NOTE: This trip has two departure dates – Departure #1: July 20-27, 2019  |  Departure #2: July 27-August 3, 2019
July 20 | July 27
Details for Today
Arrive in Dubrovnik, Croatia
Dubrovnik:
Board your private charter cruise ship
Enjoy a welcome dinner with the Tuck Class
Accommodation: Otac Nikola Cruise Ship in Dubrovnik
Meals: D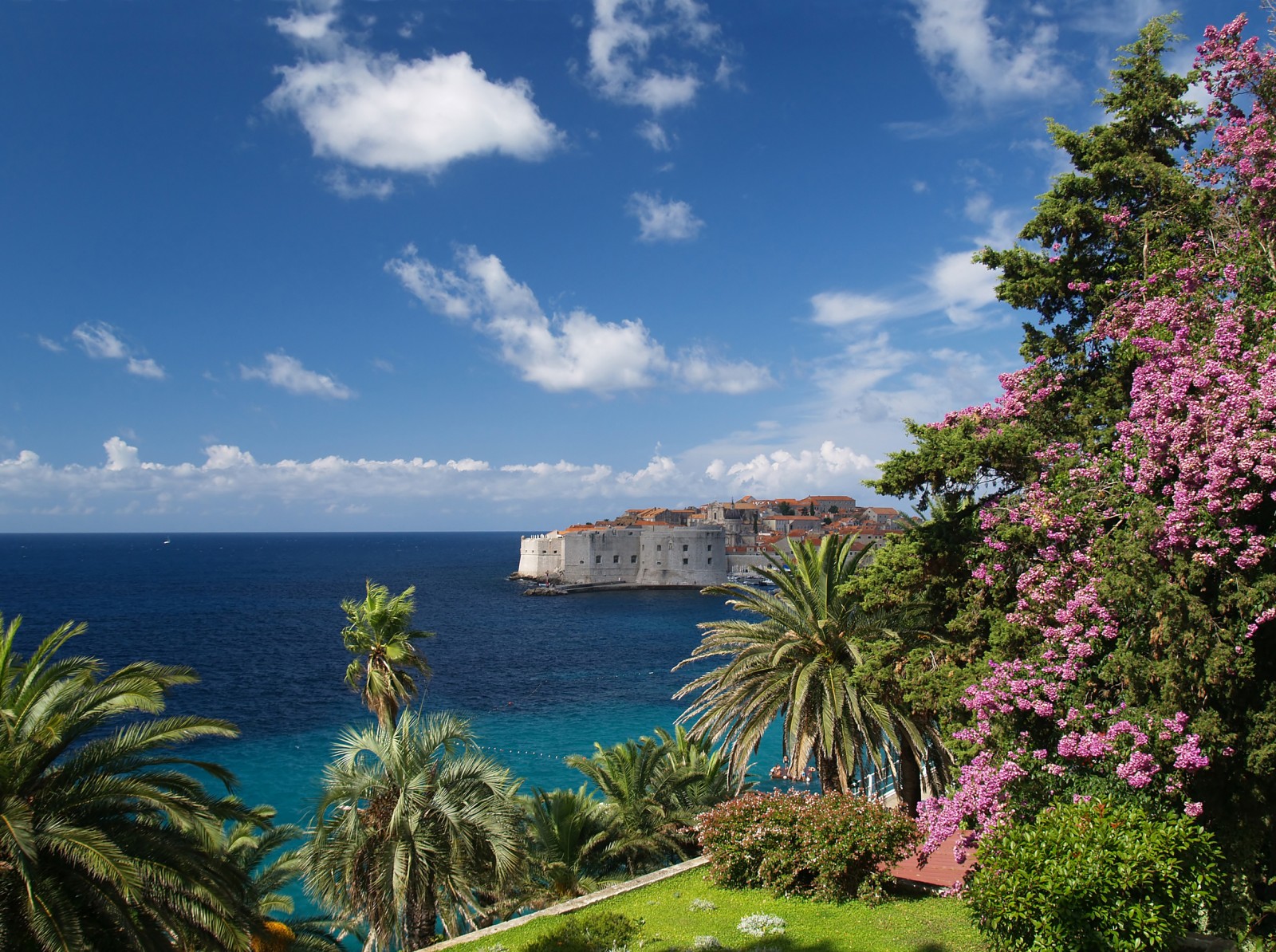 Welcome to Croatia!
The adventure starts as soon as you arrive in Dubrovnik, one of the most attractive cities of the Mediterranean. Dubrovnik is the centre of contemporary cultural and tourist events, with unique political and cultural history.
You may check-in aboard the ship starting at 2pm. Cabins will be ready by 5pm at the latest, but feel free to leave your luggage on the boat. Welcome aboard! This cruise ship is exclusively booked for the Tuck Class, and is your home for the next week.
A welcome dinner is served on board, or a cold platter if arrival is late. Overnight in Dubrovnik.
July 21 | July 28
Details for Today
Dubrovnik:
Sea kayaking along Dubrovnik's coast
Sail to Korčula Island
Accommodation: Otac Nikola Cruise Ship near Korčula Island
Meals: B, L, D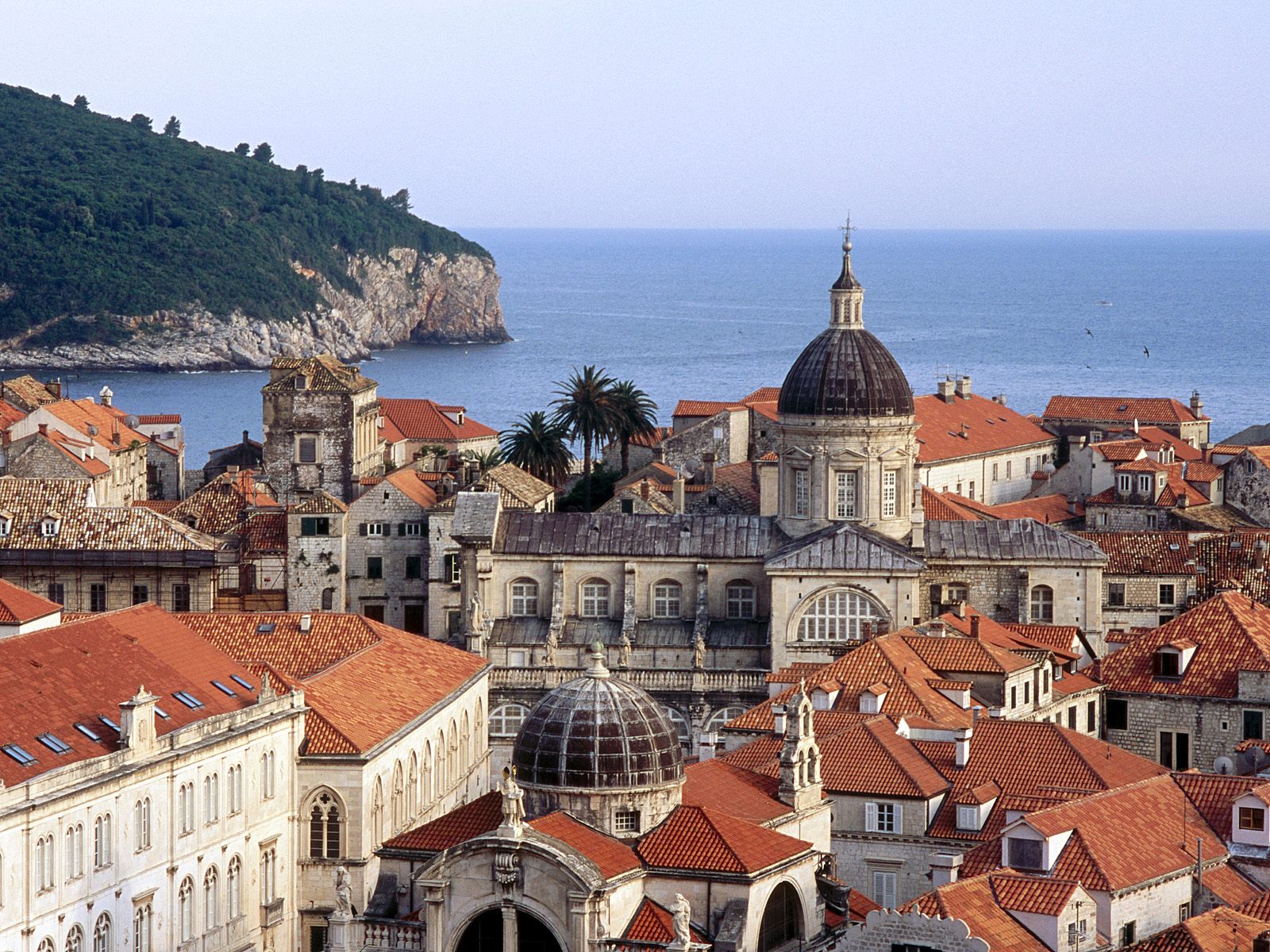 After breakfast, enjoy discovering Dubrovnik – the Pearl of the Adriatic. Transfer from the port to the city center. It is time for an adventure! Your sea kayak expedition along the Adriatic coast will begin beneath the Lovrijenac fort in the small port called Pile in the morning. Accompanied by private instructor, we'll set off to explore beauties of Lokrum Island until we reach a beach, where we will break for snorkeling and snacks.
Transfer back to the boat for lunch on board.
This afternoon we will sail to Korčula Island. Enjoy a BBQ dinner on board the ship.
Overnight on anchor in a bay close to Korčula Island.
July 22 | July 29
Details for Today
Sail to the Island of Hvar
Island of Hvar:
Bicycle tour around the island, visiting small island settlements, fields and vineyards
Visit Stari Grad, one of the oldest towns
Accommodation: Otac Nikola Cruise Ship in Jelsa
Meals: B, L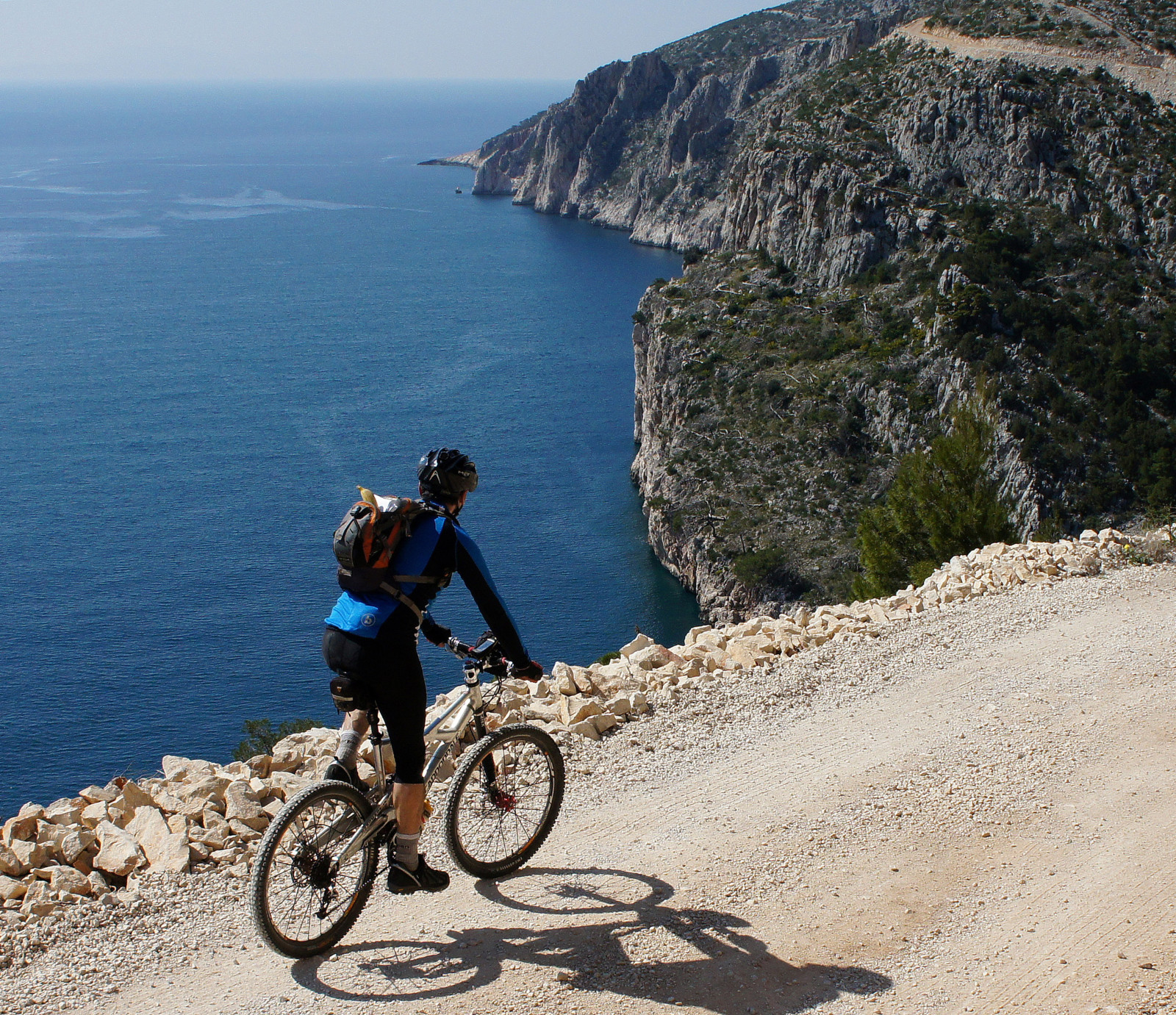 Today we will sail to the Island of Hvar.
The Island of Hvar is a beautiful island that lies between the islands of Brač and Korčula. Hvar's location at the center of the Adriatic sailing routes had made this island an important base for trade throughout the wider Mediterranean in the past. During the middle ages when the Venetians ruled over most of the Adriatic, Hvar was a very important harbor to them.
Today's journey on bicycle takes you to the small island settlements, fields and vineyards of the island. We will ride along the coastal gravel road from Jelsa towards Vrboska and then on an old road towards Stari Grad. Stari Grad is one of Croatia's oldest towns dating back to 384 BC when it was a Greek colony called Faros. Riding your bicycle around the Stari Grad will offer you the chance to learn about the long and turbulent history of this area.
After exploring the town, return back to Jelsa. Overnight stay in Jelsa.
July 23 | July 30
Details for Today
Sail to Split
Split:
Game of Thrones city tour of Split
Accommodation: Otac Nikola Cruise Ship in Split
Meals: B, L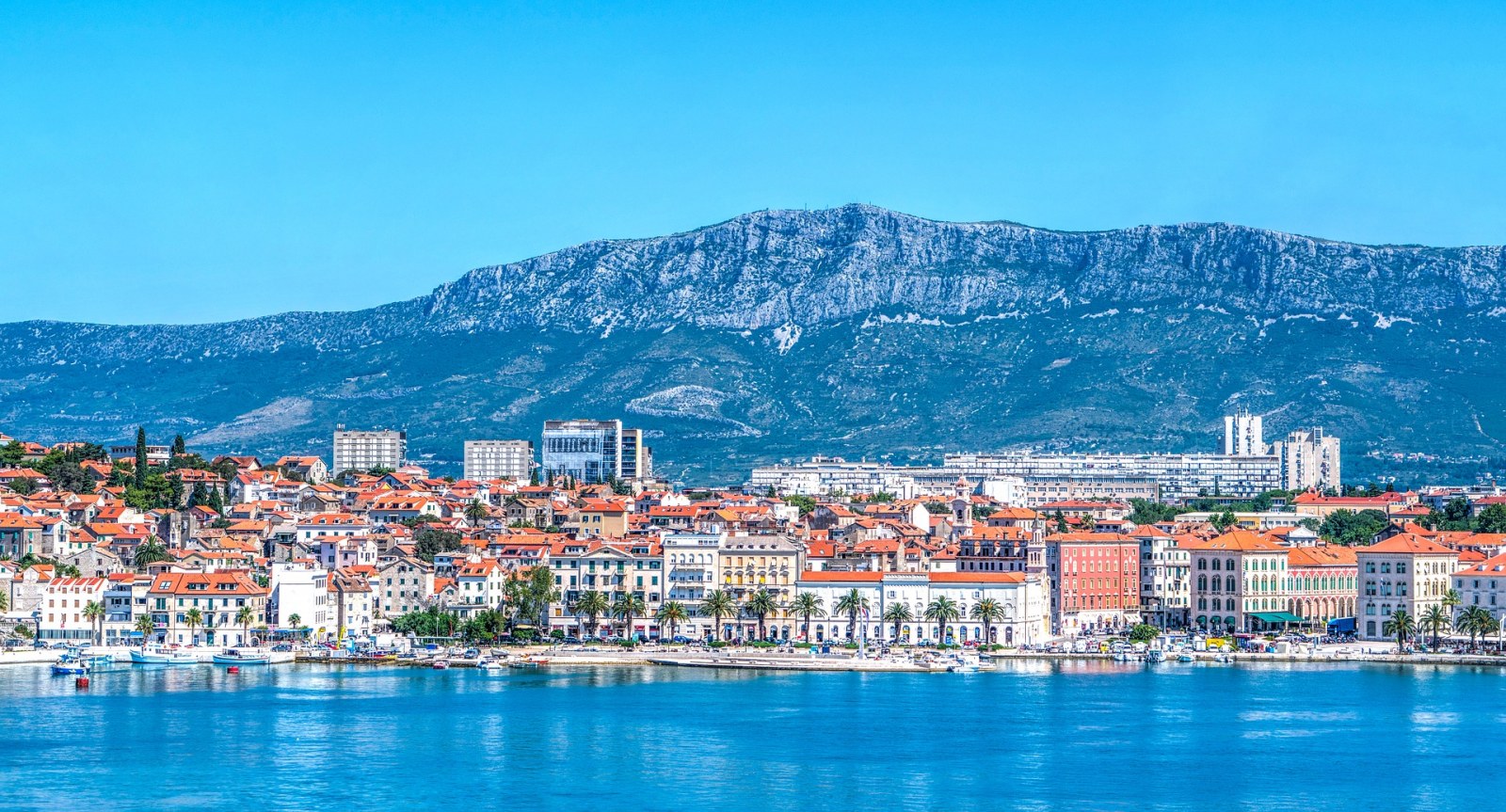 This morning we sail to Split – Croatia's second biggest city. Split is the administrative center of Middle Dalmatia and it is an important historical and cultural city, with numerous museums, churches, theatres and other archeological treasures. Perhaps the most impressive is the massive structure Diocletian's Palace, built by the Romans in the fourth century. The palace and its many buildings inside were designated a UNESCO Heritage Site in 1979.
Today you will embark on the Game of Thrones city tour of Split. Split was chosen for filming plenty of memorable scenes from Game of Thrones season 4 and 5. We will visit Daenarys' cellars and Throne room. Fortress Klis was the filming location of the exterior of the city Meereen. You will be able to take a walk on the outskirts of Meereen that Khaleesi conquered with her army of the Unsullied. Feel the power of the mighty Targaryens!
Overnight in Split.
July 24 | July 31
Details for Today
Sail to Makarska
Makarska:
Hike Biokovo mountain (approx. 3 hours)
Enjoy an evening in the heart of the city
Accommodation: Otac Nikola Cruise Ship in Makarska
Meals: B, L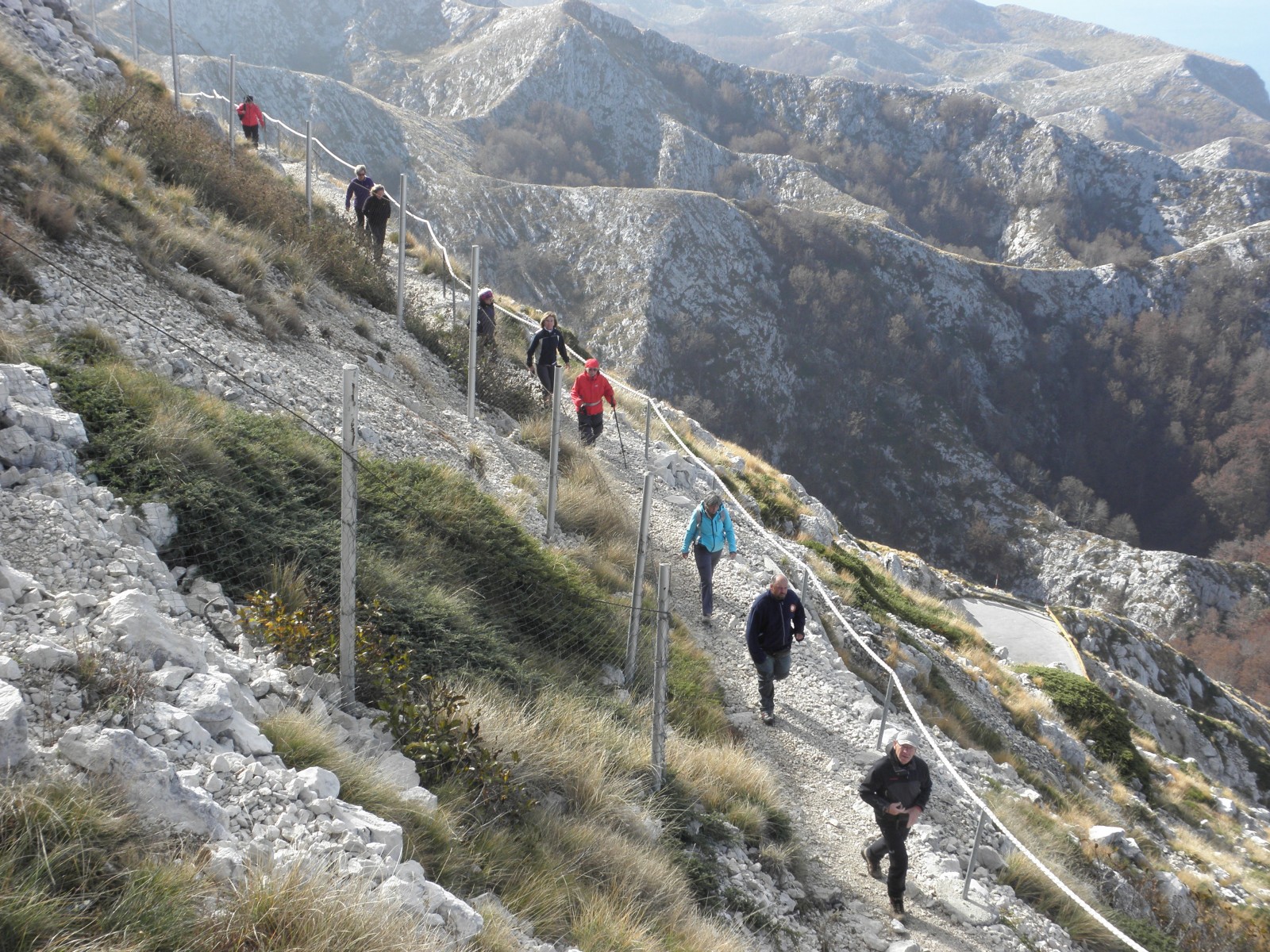 Today the cruise continues towards Makarska and Mount Biokovo with its magnificent peaks that crown the Riviera and make it more recognizable than any other tourist destination in the Adriatic. Biokovo is the second-highest mountain range in Croatia with the highest peak reaching 1762 m (called Sv Jure). Today, we will hike up this beautiful coastal mountain! The starting point for our hike will be just under the Sv Jure peak. The hike will take approximately 3 hours. Please bring hiking shoes and long pants with you.
The 196 km² Biokovo area is a protected nature park, located along the Dalmatian coast of the Adriatic Sea, between the rivers of Cetina and Neretva. When the weather is very clear, it is possible to see Monte Gargano in Italy from the top of Biokovo, some 252km away! We'll keep our fingers crossed for clear skies.
Transfer back to Makarska. In the evening, enjoy the rhythms of entertainment in the heart of the city on your own. Overnight in Makarska.
July 25 | August 1
Details for Today
Sail to Korčula
Korčula:
Scenic walk through the Lumbarda countryside, passing olive groves and local vineyards
Visit two wineries for wine tastings, traditional appetizers and a delicious dinner
Stroll through the vineyards and enjoy a cocktail on the beach
Accommodation: Otac Nikola Cruise Ship in Korčula
Meals: B, L, D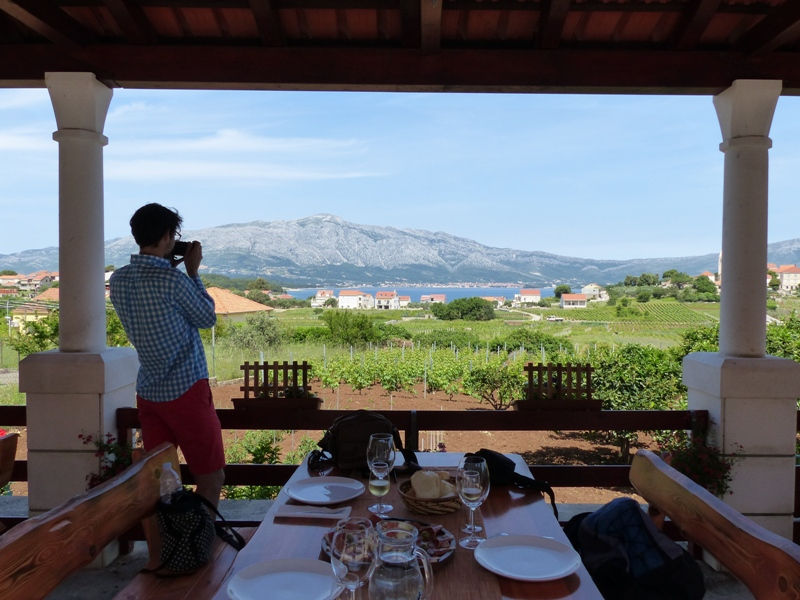 After breakfast we head to Korčula, the city on the island bearing the same name, best known as the birth place of the famous explorer Marco Polo. Within the fortifications and defensive walls, the red roofs remind you of the city of Dubrovnik. Meet the centuries old works of stonemasons whose architectural wonders created a very orderly urban plan. Lunch on board the ship.
Enjoy an afternoon scenic walk through the Lumbarda countryside, passing olive groves and local vineyards, before sampling some of the island's finest wines – the white wine Grk and the red wine Plavac Mali. We will stop at two wineries, sampling traditional appetizers at the first and feasting on a delicious dinner at the second; of course all served with wine! To cap off the evening, we will take a final stroll through the vineyards of Lumbarda to enjoy a cocktail on the beach.
Overnight in Korčula.
July 26 | August 2
Details for Today
Sail to Island of Mljet 
Island of Mljet:
Explore the island
Hike in the National Park
Visit the island's unique saltwater lakes
Sail back to Dubrovnik
Accommodation: Otac Nikola Cruise Ship in Dubrovnik

Meals: B, L
This morning, we will sail out to the idyllic Island of Mljet.
The Island of Mljet is located on the south of the Adriatic coast in Croatia. This beautiful island is situated south of the Pelješac peninsula from which it is divided by the Mljet channel. It was discovered by ancient Greco-Roman geographers, who wrote the first records and descriptions around 6th century BC. Today, portions of the island are considered a National Park, including the western part of the island, the Big Lake, the Small Lake and Soline Bay. For many, Mljet retains its legend from the Odyssey and other tales as one of the islands "lost" at sea, not easily reached alone.
Lunch is served on board the boat.
After lunch, you will have the opportunity to explore the Island of Mljet. We will spend some time hiking (approx. 3 hours) in the National Park, along pine-shaded paths to one of the island's unique saltwater lakes.
In the late afternoon we will continue towards Dubrovnik. Enjoy your evening at leisure in Dubrovnik.
Overnight in Dubrovnik.
July 27 | August 3
Details for Today
Transfer to airport for your international departure
Meals: B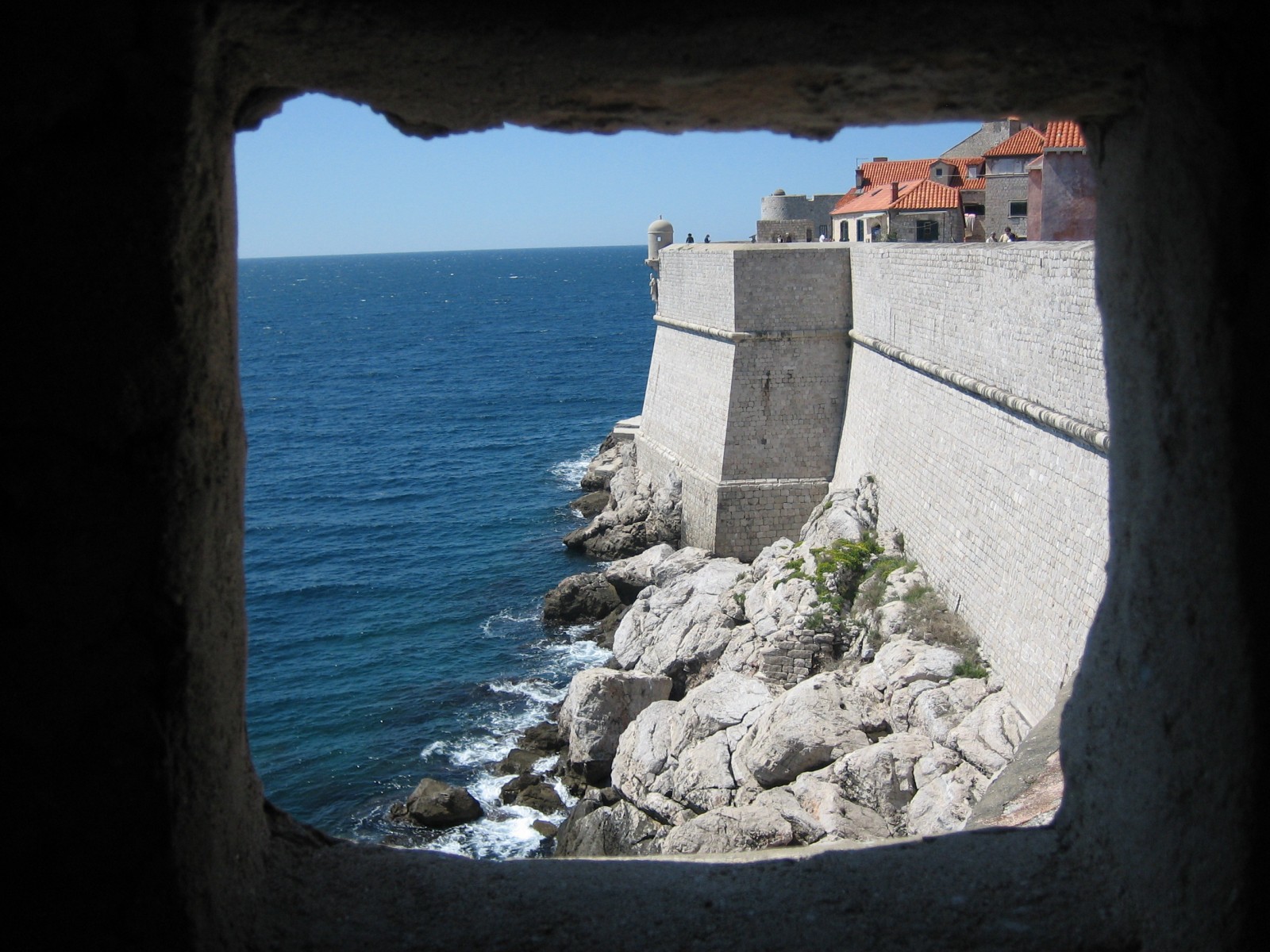 After breakfast you will disembark at 1030am in Dubrovnik.
It's time to say goodbye. Have a pleasant journey!
Accommodation
Otac Nikola Cruise Ship – A private charter, exclusively for the Tuck Class
The Otac Nikola will satisfy your refined expectations for a comfortable cruise along the Adriatic Coast. All cabins are fully air conditioned and conveniently designed with their own toilet and shower.
Delicious meals are freshly prepared by experienced chefs.
Enjoy the sundeck and chairs, perfect for sunbathing and relaxing; hang out in the saloon with a bar for drinks and coffee; enjoy a dip with easy access into the sea.
Pricing
The cost for the T'21 International Adventure in Croatia is 1,926 EUR per person based on double occupancy. Should you wish to have your own cabin, we can arrange this for you with an additional single supplement of 923 EUR.
To book this trip, please refer to next steps.
Price includes:
Transfers from/to airport in Dubrovnik
All activities/excursions as outlined in the itinerary
All accommodation summarized in the itinerary
All meals as outlined in the itinerary
Drinks at breakfast: coffee, tea, milk, water, fruit juice & drinks at lunch: water. All other drinks can be purchased onboard the boat.
Towel replacement once a week
Stay and harbor taxes
Price excludes:
International flights
Personal expenses
Domestic / international airport taxes
Tipping
Please note: The captain retains the right to modify the sailing route at any moment. Due to specific requirements in some of the harbors, it is possible that ships will be tied sideways to each other and that passengers will need to transfer from one ship to another in order to get to the coast. Please be careful when transferring from ship to ship, and should you need assistance the crew members will be glad to provide assistance.
Guidance on how to budget for items not included:
The amount of expense you will incur over and above the trip price will vary based on each individual's preferences. That said, the following should help you budget for additional amounts you may spend while in Croatia:
Dinner: In Croatia there are many bakeries, so you can eat a pizza slice or something similar for dinner for 20-55 HRK (Croatian Kuna). At a restaurant, a typical dinner will cost 110-220 HRK.

Drinks: In Dubrovnik at a local restaurant a beer is ~ 35 HRK. On the boat, a beer is ~ 25 HRK.

Tipping guidance: Note – If you are really unsatisfied with the service you are not obliged to leave a tip, but if you are satisfied, tipping is highly appreciated

Tip for boat crew is ~ 75 EUR (~555 HRK) per person
Tip for tour leader could be from 20-55 HRK per person per day
In a restaurant if you are satisfied with the service the usual tip is 10-15% of the bill
For coffee and taxis, typically you round up the bill amount, so if the bill is 18 HRK, you can give 20 HRK
On the boat you can pay just with cash, but in most restaurants credit cards are accepted (American Express is not accepted everywhere). Although Croatia entered the EU on July 1, 2013, they still have their local currency, Kuna, which is accepted everywhere. EUR is accepted only in some restaurants and bars.
Before You Go
Suggested Packing List:
The Adriatic coast has a pleasantly mild Mediterranean climate with a large number of sunny days. In July/August you should expect high temperatures of about 82 F (28 C) and lows of 62 F (16 C). The weather tends to be quite hot and dry in July/August.
This list is intended to provide you with a broad initial guideline so you have an idea of what to expect. You should plan on bringing the following:
Beach towel
Sun block
After-sun cream or hydrating cream for face and body
Swimming suit
Hat or cap to protect from sun
A jacket or light sweater – it will be windy on the boat
Hiking shoes and active wear (Bikovo hike is quite a hard one)
Shoes that are comfortable for walking around Dubrovnik and the islands
Swimming shoes (Most of the beaches in Croatia are pebble or rocky)
Clothing suitable for going out in the cities in the evening
Day-pack for hiking and biking (and other) excursions, where you can store clothing layers and personal items
The electricity supply is 220W, 50 hz so you will need to use a transformer to run electrical appliances. You can buy it in the post office in Dubrovnik (Široka street in the old town)
Croatian kunas – We recommend that you pay with kunas everywhere, as euros are only accepted in some locations
Note – this list is not comprehensive; it is meant to be a guideline to help you prepare for the trip appropriately.
Visas and Vaccinations:
It is the responsibility of all travelers to ensure that proper travel documentation is in place. All countries require a valid passport (with at least 6 months' validity). Contact your local embassy or consulate for up-to-date visa requirements. (American residents, click here for the State Department's latest outline of travel documentation requirements).
Travelers should consult a family physician or your local travel clinic for up-to-date health information and any requirements for vaccines. More information can be obtained from the ISTM by clicking here. Or, contact your country's Health or Foreign Affairs department.
Medical and Travel Insurance:
Proof of out-of-country medical insurance is required. Terraficionados offers various Cancellation & Interruption, Lost Baggage, and Out-of-Country Medical insurance coverages for Canadian and American residents. If you need information, a quote, or to book travel insurance please click here, or you may contact another provider. International students who are not yet US residents should consult insurance providers in their home country.
Croatia Overview
The Republic of Croatia is at the crossroads of Central Europe, the Balkans, and the Mediterranean. With more than a thousand islands off the Adriatic coast, Croatia is a "Jewel" in the Mediterranean region. The country is an adventure-lover's paradise, blessed with rugged mountains, crystal clear lakes and rivers, rugged canyons, and miles of pristine coastline. Croatia is divided into 20 counties with its capital city, Zagreb, being the economic, transport, cultural and academic centre of the country. Zagreb is the only metropolitan area in Croatia with a population of over one million.
You are probably far more familiar with Croatia than you realize, and we have Game of Thrones to thank for it. The show showcased Croatia's most famous city, the walled seaside fortress of Dubrovnik, which was chosen as King's Landing. Filming has since expanded to other Croatian cities, including Split, which is home to a Roman emperor's retirement palace.
Croatian food and Croatian cuisine are different from one region to another. For a small country such as Croatia, it is unusual to see such a rich culinary tradition, but geographical position and historical events have left an impact on the country's cuisine, and people in Croatia are very proud of this heritage that they nurture and enjoy on a daily basis. The coastal region is characterized by the influences of the Greeks, Romans, Illyrians and later Mediterranean cuisines – Italian and French. It features many seafood specialties (squid, cuttlefish, octopus, shrimp, lobster…) prepared in various ways.
A trip to Croatia offers breathtaking natural beauty, great swimming, lots of history, interesting architecture, incredible wine, delicious seafood, and warm, friendly and unpretentious people and nightlife.
Tuck Class of 2021 International Adventures: Croatia (8 days)